Description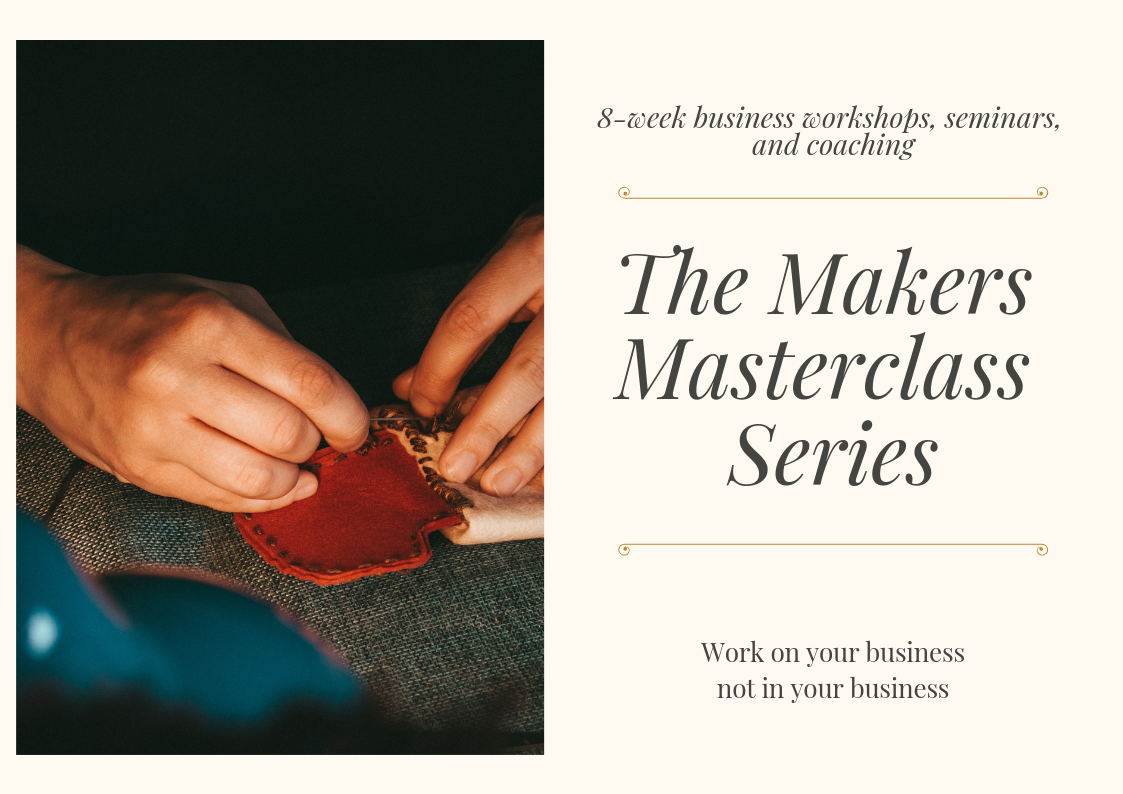 Learn from knowledgable people who are invested in your success.
Choose from morning or evening sessions.
Session # 4 Includes - Mindfulness Coaching, Overcoming Objections, How Much Should I Charge, Communication Automation
Also, Check out........
Session #1 - Mindfulness Coaching, The Reluctant Salesperson, Time Management, System Strategies.
Session # 2 - Mindfulness Coaching, Psychology of Selling, Social Media Strategies, Marketing
Session # 3 - Mindfulness Coaching, The Six Sales Steps, Bookkeeping Basics, Blogging/Vlogging
Mindfulness Coaching - Unpack habits, beliefs, and behaviours that stand in the way of greater goals and health. Mindfulness refers to a state of being fully present in the present moment, with acceptance and without judgment. Our Mindfulness Coaching program can provide you with ongoing business, and mindfulness advice and the counsel you need to take your business to the next level
Overcoming Objections - "Whoa, that's a lot of money?" This is not the response you wanted from the customer after presenting them with the price, but what how did you respond?
In Overcoming Objections we will discuss various sales objections, and strategies to overcome them. We will also look for proactive ways to avoid objections in the first place, and gain an understanding of the true meaning behind the objection.
How Much Should I Charge - Are you charging too much, or not enough? How does your price point compare to your competition? How do we ensure profit, but at the same time maintain market share?
These are the tough questions we look at in this session. We will learn about the three pricing models, we will learn how to calculate breakeven point, and discuss the true cost of discounting.

Communication Automation - We will go over all-in-one marketing platforms that help you communicate with your quality customers. Create awesome campaigns, automated emails, and ad campaigns, and measure the results effectively.
About Kerri Jarrett:
Entrepreneur & multi-passionate creative; Kerri, being a multi-income business owner who mostly focuses online, has a lot to offer. Having owned a number of small businesses in the past, all of which started from scratch on little to no income and flipped, and is a former salon business educator for a handful of well-known salon retail brands. Kerri is a family woman, who values time and knows how to work smarter not harder. Kerri owns Sentimental Gems and coaches independent professionals in business and web practices.

To view more of Kerri's background check out Linkedin (https://www.linkedin.com/in/kerridawn/) or visit kerridawn.com (http://kerridawn.com/).
About Steven Barry:
As a consultant Steven Barry has worked with 100's of small business, in many different industries. He's owned and operated a dozen companies across the country and has had the opportunity to train 1000's of people with varying backgrounds.
In 2009 a company Steven Barry started just a few short years earlier, ranked #69 in the 21st annual PROFIT 100 ranking of Canada's Fastest-Growing Companies by PROFIT Magazine. Ranking Canada's Fastest-Growing Companies by five-year revenue growth, the PROFIT 100 profiles the country's most successful growth companies.
The experience he's gained over the past 20 years is both broad and vast. To say Steven has "been there and done that" is an understatement. He's seen great success and has experienced devastating losses. He understands the challenges you and your business face.
To learn more about Steven visit www.prozedd.com or contact him on Facebook