The Male Nude Pose: Photography Workshop

Tuesday, 23 September 2014 from 6:00 PM to 9:00 PM (EDT)
Event Details
The Male Nude Pose
Photography Workshop
How does culture, gender, photographer, and the model themself shape the male nude pose? More importantly, with the female nude still proliferating in photography, what is the male nude pose? And, what would happen if we drench the pose in neoclassical lighting?
Inspired by Jacques Louis David's 1778 painting of Hector (below left), The Male Nude Pose: Photography Workshop is an opportunity to explore these questions. Award-winning artist and teacher Teresa Ascencao will guide the workshop, while you photograph our model Mo-Morton (below right). In this strobe lighting workshop we will work through: Aperture, Shutter, ISO and white balance; manipulate light to sculpt form and express mood; and explore the male nude pose. All experience levels welcome.
*Model releases will be offered so that you can use the photographs for purposes such as portfolio building or creating artworks.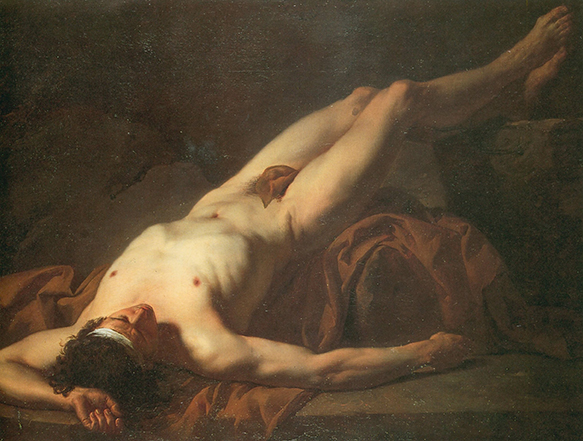 Instructor: Teresa Ascencao is a media artist whose work deals with gender and sexuality constructs through unique cultural perspectives and technological approaches. She graduated with distinction from the University of Toronto's Honours Fine Art Studio program and holds an MFA specializing in Media Art and Sex-Positive Feminism from OCAD University. Ascencao's work has been exhibited widely in Canada and internationally. She has over a decade of experience teaching photography.
Model
Our model Mo has 18 yrs experience in nude/photo/life/art modleing.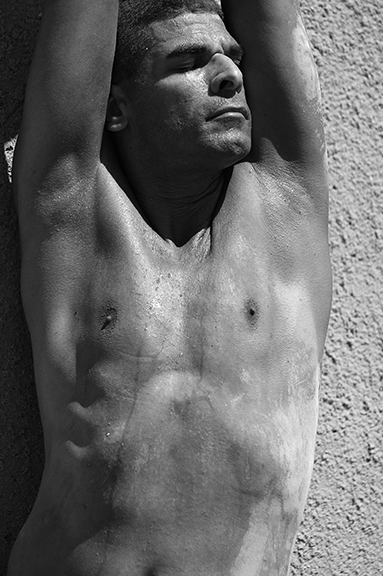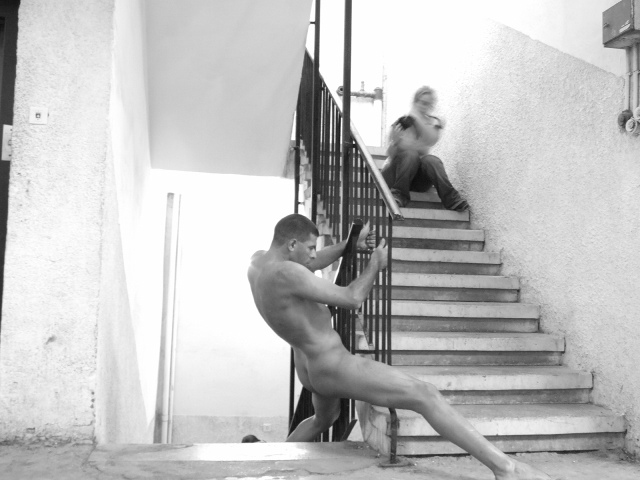 Mo-Morton, model
Studio
We will be shooting in the Gold studio of Artscape's newest building, Artscape Young Place.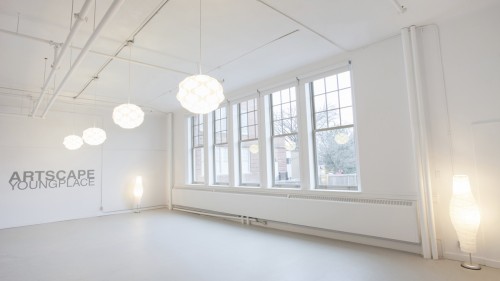 Registration
Registration is required prior to start date. The total cost for the workshop $100, plus Everbrite service fee. To avoid the service fee, make your payment with e-transfer (Interac) to Teresa Ascencao at info@EasyCameraArt.com. 
At least 2 students with advance payment is required for this workshop to run. Full refunds are processed promptly (within 24 hours), should the workshop be cancelled. If you have questions about registration, or would like further information about the learning experience, please call the Instructor Teresa Ascencao at 647-521-2353.
Easy Camera Art (licence #230989287) is a registered Ontario business.

What To Bring
• DSLR camera
• any lens works (35mm > 200mm). If you have options, bring them all, including a fixed 50mm.
• fully charged battery (extra battery if available)
• cleared memory card (preferably reformatted)
• light and layered comfortable clothing so that you can easily move around in
Important
The first portion of this workshop contains critical information and starts sharply on time. Please arrive 15 minutes early to set up and meet fellow photographers. Anyone arriving late will have to follow along and will be brought up to date (in a quicker fashion) once everyone begins shooting.
When & Where

Artscape Young Place
180 Shaw Street
room 107 (Gold Studio)
Toronto, ON M6J 2W5
Canada

Tuesday, 23 September 2014 from 6:00 PM to 9:00 PM (EDT)
Add to my calendar
Organizer
Easy Camera Art is for people who want to explore their creativity and for photographers who want to build their portfolio. Learn the techniques and art of photography in ways that are fun and easy to understand. Easy Camera Art is a registered Ontario business.
Students benefit from the Instructor's extensive technical and aesthetic knowledge. Teresa Ascencao's award-winning artworks have been exhibited widely in Canada and internationally. She has been teaching photography for over a decade, including at Toronto School of Art and currently at OCAD University.