Description
Reflections on the Evaluation of Active Labo(u)r Market Policies: Two Cheers for Conditional Independence
Presented by


Professor Jeffrey Smith, University of Wisconsin-Madison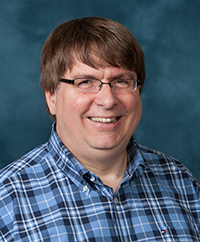 Jeffrey Smith is the Paul Heyne Professor of Economics at the University of Wisconsin-Madison, and received his PhD in Economics from the University of Chicago in 1996. Prior to joining the faculty at UW-Madison in January 2018, he was faculty at the University of Michigan from 2005, at the University of Maryland from 2001 to 2005, and at the University of Western Ontario from 1994 to 2005.
Active labour market policies are those programs run by government that, through intervention in the labour market, help the unemployed to find work, for example, by providing training schemes. Professor Smith examines experimental and non-experimental methods for the evaluation of such interventions, with particular application to social and educational programs. A notable figure in the analysis of evidence-based public policy and a leading expert on the role of social and policy experiments, and their impact on public policy, he has also written papers examining the labor market effects of university quality and "mismatch" and the use of statistical treatment rules to assign persons to government programs.
Publications include "Is the Threat of Reemployment Services More Effective than the Services Themselves?" (with Dan Black, Mark Berger, and Brett Noel) in the American Economic Review (2003); "The Economics and Econometrics of Active Labor Market Programmes" (with James Heckman and Robert LaLonde), Handbook of Labor Economics, Volume 3A (1999); "Does Matching Overcome LaLonde's Critique of Nonexperimental Methods?" (with Petra Todd), Journal of Econometrics (2005); and "Heterogeneous Program Impacts: Experimental Evidence from the PROGRESA Program" (with Habiba Djebbari), Journal of Econometrics (2008). He has consulted to governments in the United States, Canada, the United Kingdom, and Australia on evaluation issues.