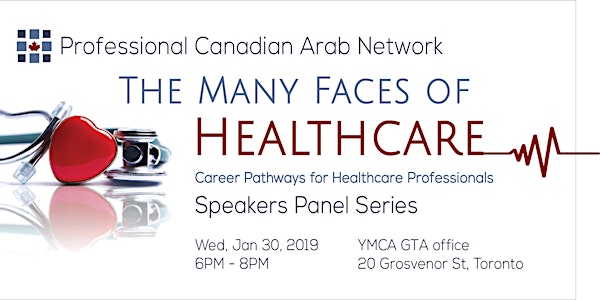 The Many Faces of Healthcare: Career Paths for Healthcare Professionals
Event Information
Location
Toronto Central Grosvenor St. YMCA Centre
20 Grosvenor Street
Toronto, ON M4Y 2V5
Canada
Description
The Professional Canadian Arab Network (PCAN) is pleased to invite you to the first speaker panel event of 2019!
Healthcare careers have changed and evolved over the years, while aging populations will continue to require more workers in a wide range of medical professions. Doctors and nurses will continue to be in demand, but many other career options are available and in fact, on the rise. Are you an International Trained Medical Professional looking for an alternative career path? Are you a recent graduate? Or maybe just interested in the healthcare sector? This event is an opportunity for you to discover career options and tips for landing a job, as well.
Join us as we host accomplished healthcare professionals and leading organizations in a dynamic discussion on the various career options available you in the healthcare sector.
Be inspired. Get connected.
PANEL SPEAKER GUESTS:

Lara Pietrolungo
Managing Director, Boomerang Health & Director International Education, SickKids
As the Managing Director of Boomerang Health, and as a resident of York Region, Lara Pietrolungo is committed to ensuring patients and families receive high-quality care, and experience exceptional customer service at the clinic. Over the past 16 years, Lara has dedicated her career to SickKids and has assumed various roles, including her current role of Director, International Education. In this capacity, Lara focuses on fostering local and international healthcare education partnerships while being committed to enhancing child health globally.
Before joining SickKids, Lara held numerous healthcare positions in the community. She was instrumental in directing the nursing strategy for the Homeless Outreach Pilot Project in the Region of Peel and enhancing neonatal nursing care through Toronto Public Health. She has also had international experiences at the American University of Beirut.
Lara has a Bachelor of Science in Nursing, a Master's Degree in Nursing Administration, and a Leadership Certificate from the University of Toronto. She is also a cross-appointed faculty at the Lawrence S. Bloomberg, Faculty of Nursing at UofT, as well as preceptor to graduate students from various healthcare and business programs. She has been involved in fundraising for many years, and is the Founder of the Emma-Rose Fund, which provides financial assistance to families of children with MPS Diseases. Lara has been involved in multiple local and international groups and associations, including Vice-President of the Board of Directors of Sigma Theta Tau Lambda Pi Chapter, Co-Chair of the Professional Canadian Arab Network, Chair of the Armenian Nurses' Association's Public Health Committee, Member of Southlake Regional Health Centre's Community Advisory Committee, and many others.
Lara has been invited to speak at different local and international forums. She has travelled personally and professionally to numerous countries and can speak English, French, Arabic, Armenian, and Italian.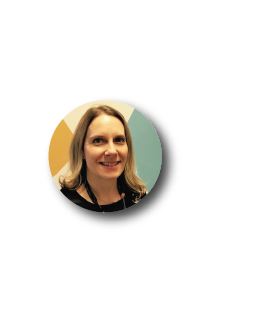 Christina Lenz-Campbell
Director Workforce Planning and Operational Readiness, Sinai Health System


Christina is the Director of Sinai Health's Workforce Planning team, which is responsible for talent acquisition and positioning across the organization. Christina is also the leading HR representative dedicated to working with key stakeholders across Sinai Health to manage the people impacts of current and planned redevelopment. Christina has partnered closely with the Diversity and Inclusion team throughout her twelve year tenure to attract qualified individuals for employment opportunities on the basis of merit and to uphold the principles of dignity, fair treatment and candidate self-worth during the recruitment process.
For the majority of her time with Sinai Health Christina has been an active member of the Human Rights & Health Equity and AODA committees. Christina is also the chair of the Job Evaluation Committee and a standing member of various steering committees and working groups across the organization aimed at creating an environment where employees feel appreciated and energetic by fostering a workplace with respectful, healthy and energized people providing safe, high quality service excellence and compassionate care.

Lana Majid
Senior Strategy and Planning Advisor,

Ontario Ministry of Health and Long-Term Care
Lana Majid is a Senior Strategy and Planning Advisor at the Ministry of Health and Long-Term Care in Toronto where she is working to close the health gap and improve health outcomes for all Ontarians. Passionate about reducing inequities that can isolate, underserve and neglect vulnerable populations, Lana has implemented a new public dental program for kids called Healthy Smiles Ontario and has led Ontario's Syrian refugee resettlement health file. Prior to joining the Ministry of Health and Long-Term Care, Lana worked at Trillium Health Partners and Summerville Family Health Team.
Driven by a sense of civic responsibility and commitment to always seeking new challenges, Lana has also pursued leadership initiatives in regional and international arenas. She participated in the 2018 CivicAction DiverseCity fellowship, an award-winning leadership and skills development opportunity for Toronto region leaders who are driving change and impact. She also serves on the Advisory Council for SideWalk Labs and is a Board Member for the Pan Am Path in Toronto. In 2018, she was named a Global Talent and invited to attend the world's largest global innovation lab (UNLEASH) in Singapore.
Lana completed her Master of Public Health graduate degree at Queen's University and Honours Bachelor of Science Kinesiology degree (minor in Health, Aging and Society) at McMaster University.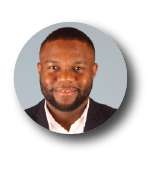 Francis Nwakire
Director, Think Research, a Digital Health Company
Francis is a Physician, Clinical Informaticist and Digital Health Consultant with a laser focus on driving innovation and technology adoption in healthcare.
Earlier years of his medical career was spent delivering healthcare to under resourced and war torn countries, he later a long stint as the CIO and Medical Services Director at the POSH Health Consortium.
These days, he spends his time driving initiatives that facilitate efficient delivery of care and improved patient outcomes across the broad delivery continuum. He is currently a Director at Think Research, a digital health company, while also completing an MBA as part of his continuous self-development.
This event is sponsored and co-organized with: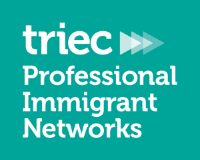 In collaboration with:

Date and time
Location
Toronto Central Grosvenor St. YMCA Centre
20 Grosvenor Street
Toronto, ON M4Y 2V5
Canada