The Mark of the Beast and the Suppressed Message of Christ (St. John's, NL)

Saturday, 29 July 2017 from 2:00 PM to 4:00 PM (NDT)
Event Details

 Presents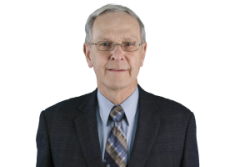 The Mark of the Beast and the Suppressed Message of Christ
Exactly who or what is the Beast spoken of in Bible prophecy? What is his mysterious mark? Why will so many unknowingly receive it? Join Stuart Wachowicz as he examines these questions in a two part presentation covering What Is the Mark of the Beast? and What Gospel Did Jesus Christ Preach?
What Is the Mark of the Beast?
Many read the book of Revelation and come to any number of conclusions as to who the mysterious Beast refers to. We do not need to guess, the Bible makes plain the Beast's identity. It also reveals the truth about the mark of the Beast and how so many people will unknowingly receive it.
What Gospel Did Jesus Christ Preach?
Paul marvelled at how quickly individuals turned away from the true message of Christ to follow a false gospel (Galatians 1:6-7). What exactly is the TRUE gospel that Jesus and the Apostles taught? How does the false gospel message relate to the mark of the beast? The answers may surprise you. 
Saturday, July 29 at 2:00 p.m.
Comfort Inn Airport
101 Airport Rd.,
St. John's, ON  A1A 4Y3
Be sure to bring your Bible!
Register today and join us for this exciting presentation!
For more information about this presentation, visit us online at www.lcgCanada.org
When & Where

Comfort Inn Airport
106 Airport Rd
St. John's, NL A1A 4Y3
Canada

Saturday, 29 July 2017 from 2:00 PM to 4:00 PM (NDT)
Add to my calendar
Organizer
On September 20th Evangelist, Richard F. Ames will be in Toronto to give a special presentation for Tomorrow's World subscribers titled 2010 in Prophecy and Hope for the Future!