Description
Keep cool in the Revue Cinema during the summer as we present the films of The Marx Brothers, one of the greatest comedy teams of all-time, whose work conquered Broadway, the early days of talking pictures, radio and television. Co-presented by the Toronto Jewish Film Festival!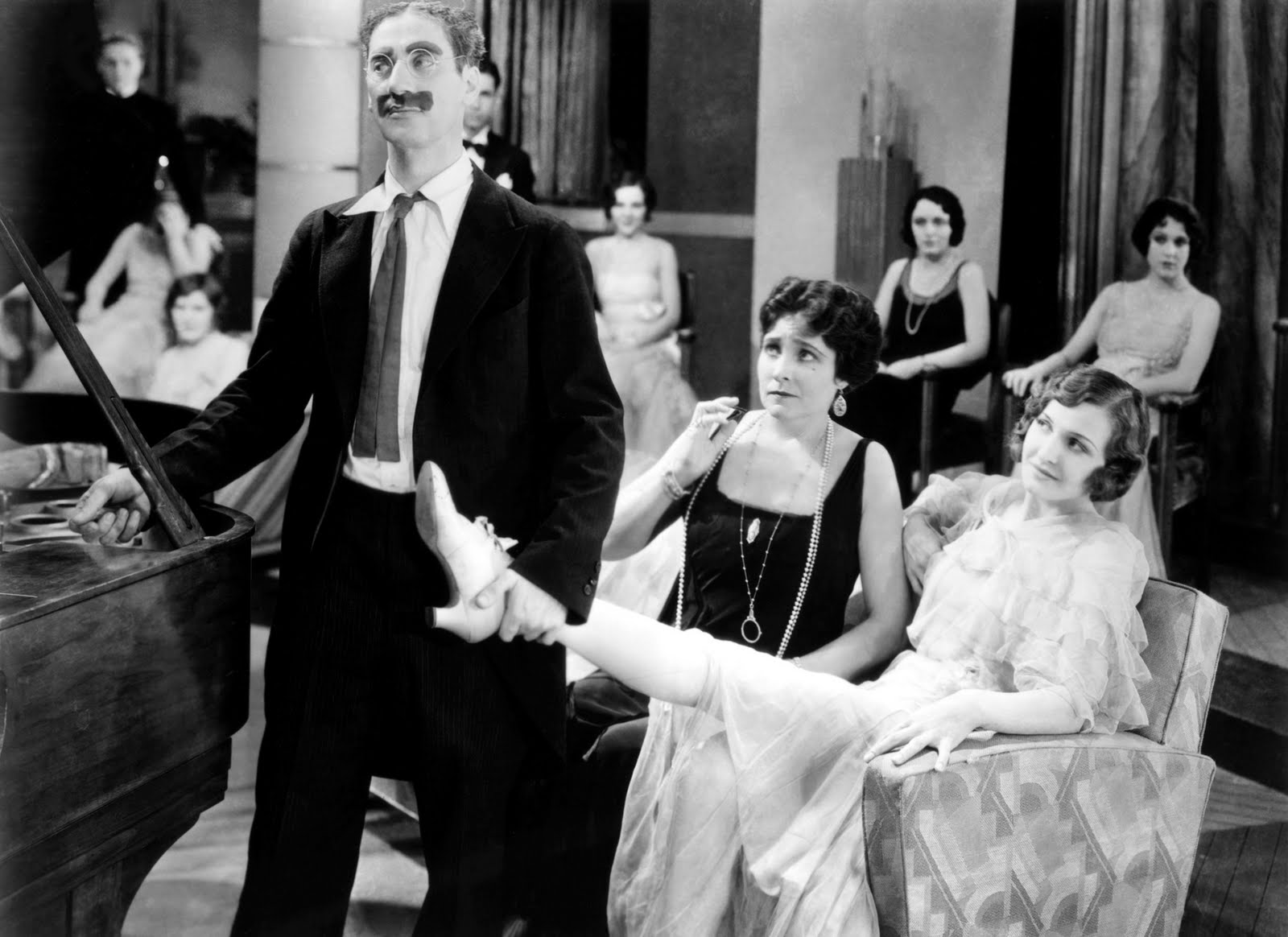 ANIMAL CRACKERS
USA 1930 97 min. PG
Director: Victor Heerman
Starring: Groucho, Harpo, Chico, Zeppo, Margaret Dumont
The aristocratic Mrs. Rittenhouse (Margaret Dumont) holds a weekend party at her Long Island Estate. Her guest of honor is famed (but likely fraudulent) African explorer Geoffrey T. Spaulding (Groucho). Also showing up are renegade musician Signor Emmanuel Ravelli (Chico), the mute, girl-chasing "Professor" (Harpo) and Spaulding's faithful secretary Horatio Jamison (Zeppo). The film, revolving around a stolen painting, finds Groucho lecturing on his most recent safari ("One morning I shot an elephant in my pajamas. How he got in my pajamas, I don't know"), Harpo and Chico unabashedly cheating at bridge, Groucho dictating a wildly nonsequitur letter to the firm of Hungerdunger, Hungerdunger, Hungerdunger and McCormick, and Groucho and Chico drawing up plans to build a house.
Introduced by television producer Marc Selby.
Other films in this series include the recently restored Horsefeathers (1932) on July 17 &21 and A Night at the Opera (1935) on August 21 & 25.