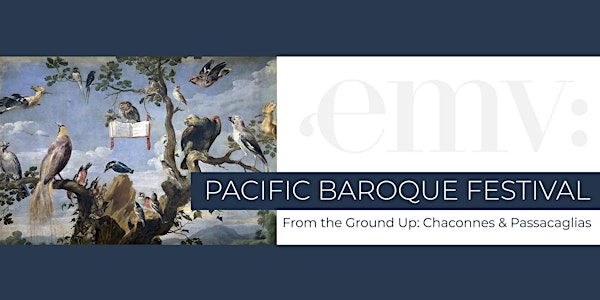 The Master's Masters: Teachers of a Young Bach
ALL AGES
The Pacific Baroque Festival
Pacific Baroque Festival
When and where
Location
Christ Church Cathederal 930 Burdett Ave Victoria, BC V8V 3G8 Canada
About this event
The Master's Masters: Teachers of a Young Bach
Christ Church Cathedral
The pieces in the Andreas Bach Book and the so-called Möller manuscript, two significant collections compiled by J. S. Bach's eldest brother and keyboard teacher Johann Ernst Bach, are a treasure trove of the greatest composers of the day and shed light on the early musical education of the young J. S. Among the many great names in the collections – Pachelbel, Froberger, Lully, Albinoni – are two of Bach's greatest influences, the celebrated organists Dieterich Buxtehude and Georg Böhm whom Bach would seek out in his early years as a budding musician. Take a musical journey through the sound world of the young Bach, whose own early works in the collection, like the great Passacaglia in C minor, show his ascension from studious pupil to master in his own right.
Mark McDonald - organ
Please Note: Tickets will be on sale online and at the VCM Box office UNTIL 5pm September 8. AFTER 5pm, tickets will be sold only at Christ church Cathedral Doors.