Description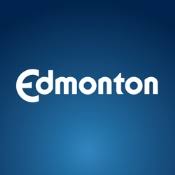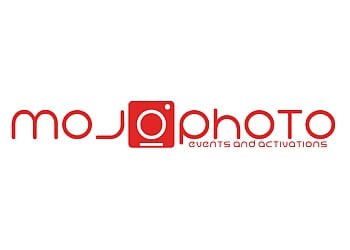 ---
The ME Project – I Can Be Whatever I Want to Be
Powered by our community
Presented by Empowered Me and Ayana Communications

The ME Project Starts Here
---
Girls need to see themselves in role models in anything they pursue. They can be leaders or followers depending on the roles they choose. The most important thing is to value the inner strong self.
The ME Project starts with girls abundantly valuing and accepting themselves as being enough. And with that acceptance, they can be whatever they choose without the negative internal chatter. We want young girls to surround themselves with high-vibe achievers who challenge their limiting beliefs, expand their perception of what is possible, and cheer them on to success. The event will feature speakers from various backgrounds to show that Anything is Indeed Possible.
Join us and the following speakers for an inspirational, motivational day of empowerment.
Keynote Speaker: Marianne Ryan, Alberta's former top RCMP officer. (Retired)
Marianne Ryan was sworn in as Alberta's ninth Ombudsman and second Public Interest Commissioner in the Alberta Legislature on July 4, 2017.
Prior to this appointment, Marianne served as Commanding Officer for the Royal Canadian Mounted Police (RCMP) in Alberta, the culmination of a 35-year career in leadership with the RCMP. There she worked extensively alongside Indigenous Communities, building bridges and seeking improvements to the community partnerships with the RCMP.
Since her appointment, Marianne has led operational changes, to prepare for and execute amendments to the Ombudsman Act. These significant changes expanded the office's jurisdiction to include Alberta's approximately 350 municipalities as of April 1, 2018.
Marianne holds a Bachelor of Arts degree from the University of Western Ontario and resides with her partner and their family in Edmonton.
Our Panel of Speakers
April Eve Wiberg is the founder of Stolen Sisters and Brothers Awareness Movement. She is a Global Woman of Vision recipient and a tireless advocate for Missing and Murdered Indigenous People (MMIP). (Industry -Human Rights/Advocacy)
Catherine Vu, Owner and CUO (chief uptime officer) of Pro-Active IT Management Inc. She is leading first-class IT Company. She is the 2010 Avenue Top 40 under 40 (Industry – Technology)
Debbie Houle, Co-founder and Performer for ASANI. Asani is a Juno-award winning group that finds it roots in Edmonton. This circle of First Nations and Metis women have performed across Canada and internationally at such venues as Carnegie Hall in New York. (Industry -Entertainment)
Georgette Reed is a Canadian athlete. She competed in the women's shot put at the 1992 Summer Olympics. She has a keen interest in Sport, Fitness, Health and is a Health and Wellness Coordinator for Edmonton Fire Rescue Services and Mental Health (Industry - Mental Health/Athletics)
Dr. Wanda Costen, Dean and Professor at MacEwan University. Her research interests encompass racial and gender inequality in organizations, women and leadership, strategic human resources, managing diversity, and ethnic minority student experiences. (Industry -Business/Education)
FAQs
Are there ID or minimum age requirements to enter the event?
Yes, 14 to 16 years-old only
What can I bring into the event?
Your smile, enthusiasm, questions and a notebook
How can I contact the organizers with any questions?
By email: ayanacommunications@gmail.com
Harriet@empoweredme.ca
By Phone: Call Sonja (780) 297-3133 or Harriet (780) 265 -6884
Is it ok if the name on my ticket or registration doesn't match the person who attends?
No problem. You can give it to a friend instead but please let us know if you are unable to use your space as we want to ensure we can empower as many girls as we can.
Do I need to bring my own snack and lunch?
We got this! A morning snack and lunch is included with your registration.