Description
Almost, Maine is such a lovable play: funny, quirky, thoughtful, touching, smart and highly entertaining.
The 9 scenes are connected by geographic location (Almost, Maine) and time (approx. 9:00 pm on a winter night with the Northern Lights above). There is something magical in the air, something that can make or break love, that nudges people one way or another in their relationships and on their journey to happiness.
Presented by The Mercury Players, performed at the Mercury Theatre in Duncan and directed by Sylvia Swift, a veteran of both community and professional theatre
We rented comfortable, high-back chairs so you can enjoy the experience even more.
---
Tickets available from Ten Old Books in the Duncan Garage, First Chiropractic Clinic on the Canada Highway and here on Eventbrite. Also at the door, but cash only please.
Special Deal: 2 tickets for 25.00 for the first show only (Thursday, 29 November) - Find a friend to join you and get your ticket for only 12.50!
First select your preferred date on the right (make sure it is the date you want) and the page will lead you through the simple next steps. Payment with credit or debit card.
You will get the ticket(s) as an e-mail. Presentation of a printout or even just as an image on your smartphone is sufficient.
---
From the publisher: Welcome to Almost, Maine, a town that's so far north, it's almost not in the United States—it's almost in Canada. And it almost doesn't exist. Because its residents never got around to getting organized. So it's just…Almost.
One cold, clear Friday night in the middle of winter, while the northern lights hover in the sky above, Almost's residents find themselves falling in and out of love in the strangest ways. Knees are bruised. Hearts are broken. Love is lost, found, and confounded. And life for the people of Almost, Maine will never be the same.
ALMOST, MAINE: It's love. But not quite.
---
There is some profanity and it's adult subject matter, please keep that in mind if you are thinking about bringing children.
Any questions? Contact the producter, Rien Vesseur, at rien@vesseur.de or Sylvia Swift at swiftwatersww@gmail.com
More information also on https://www.mercuryplayers.org/
---
Some photos from rehearsals: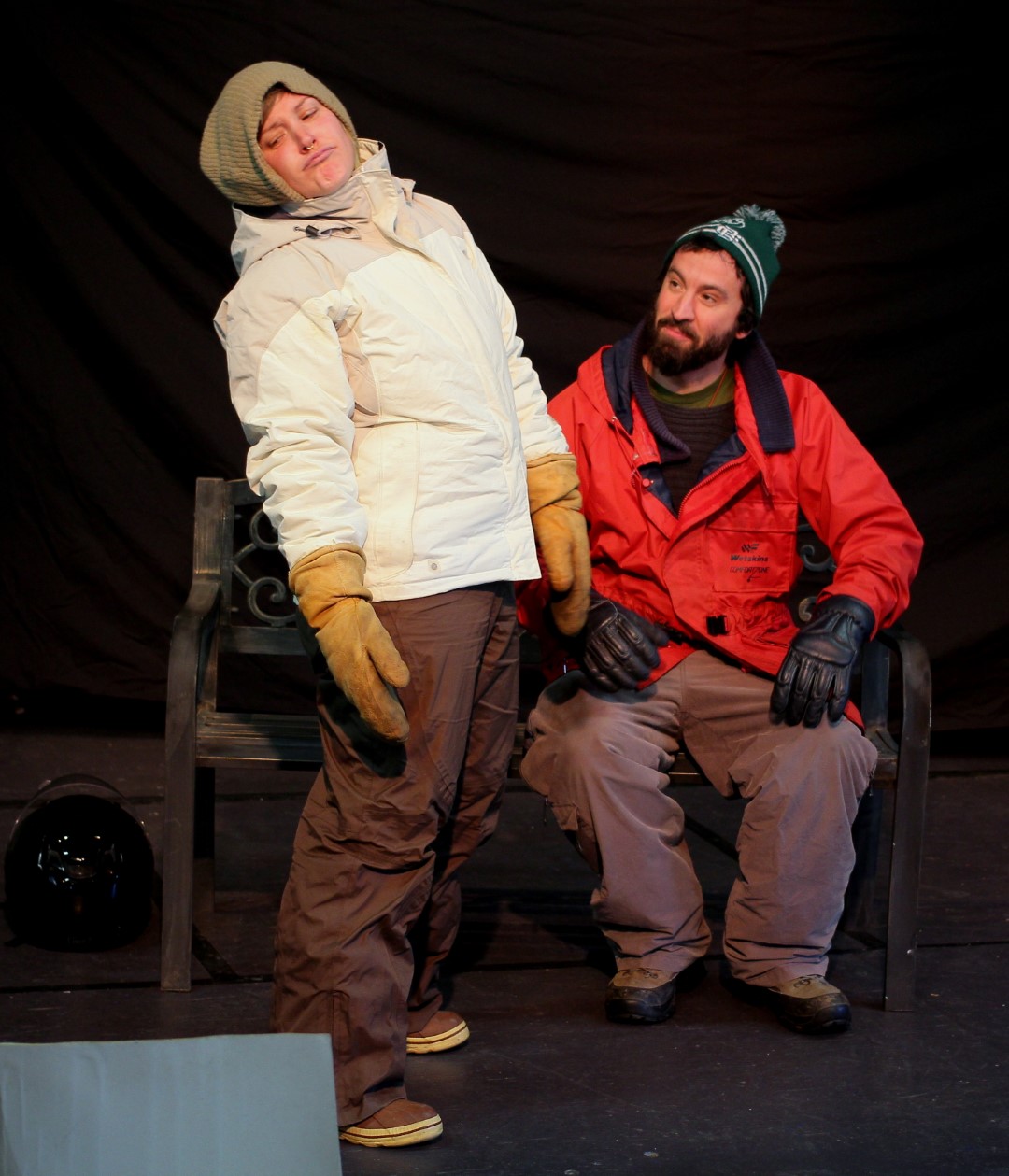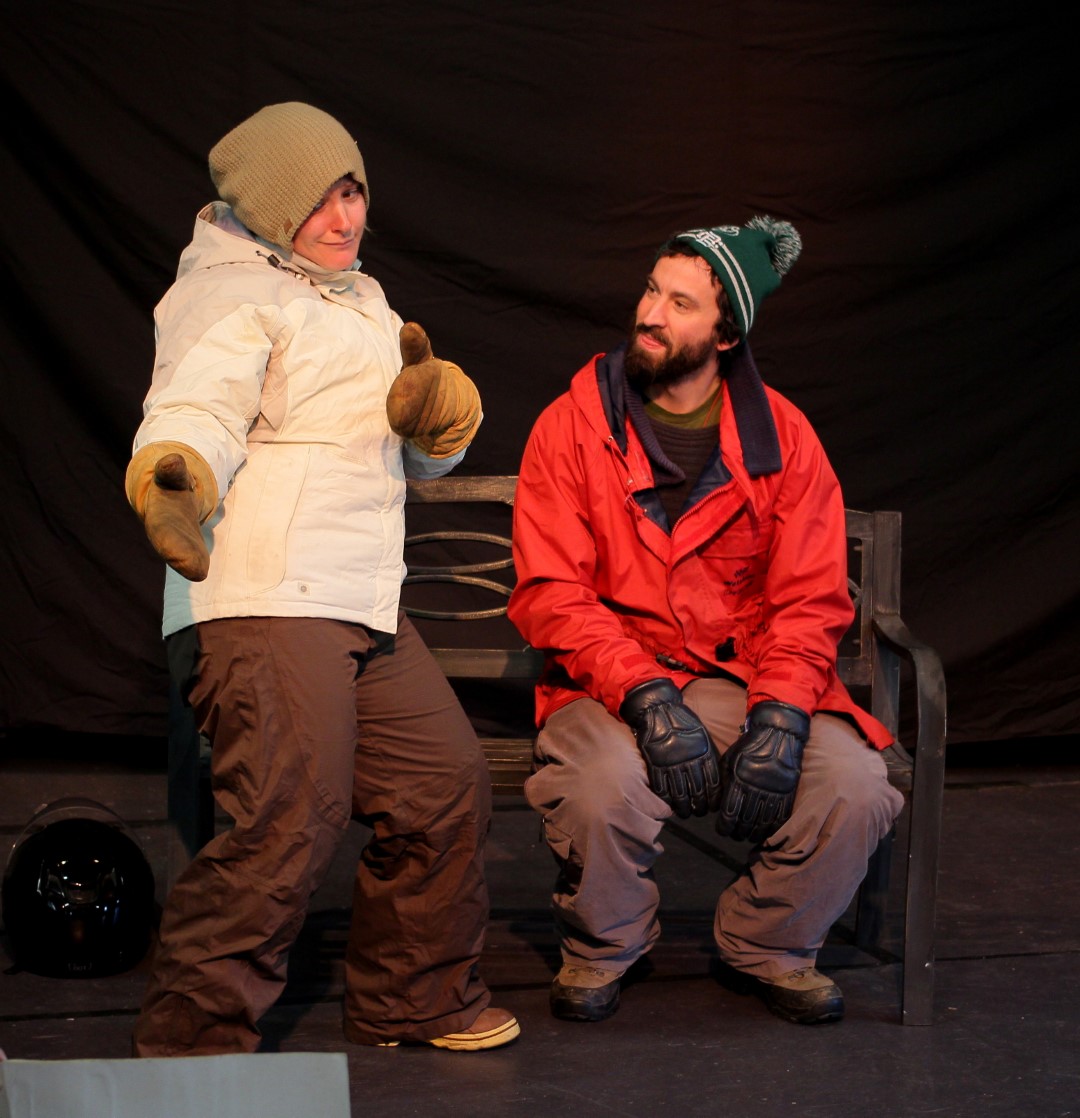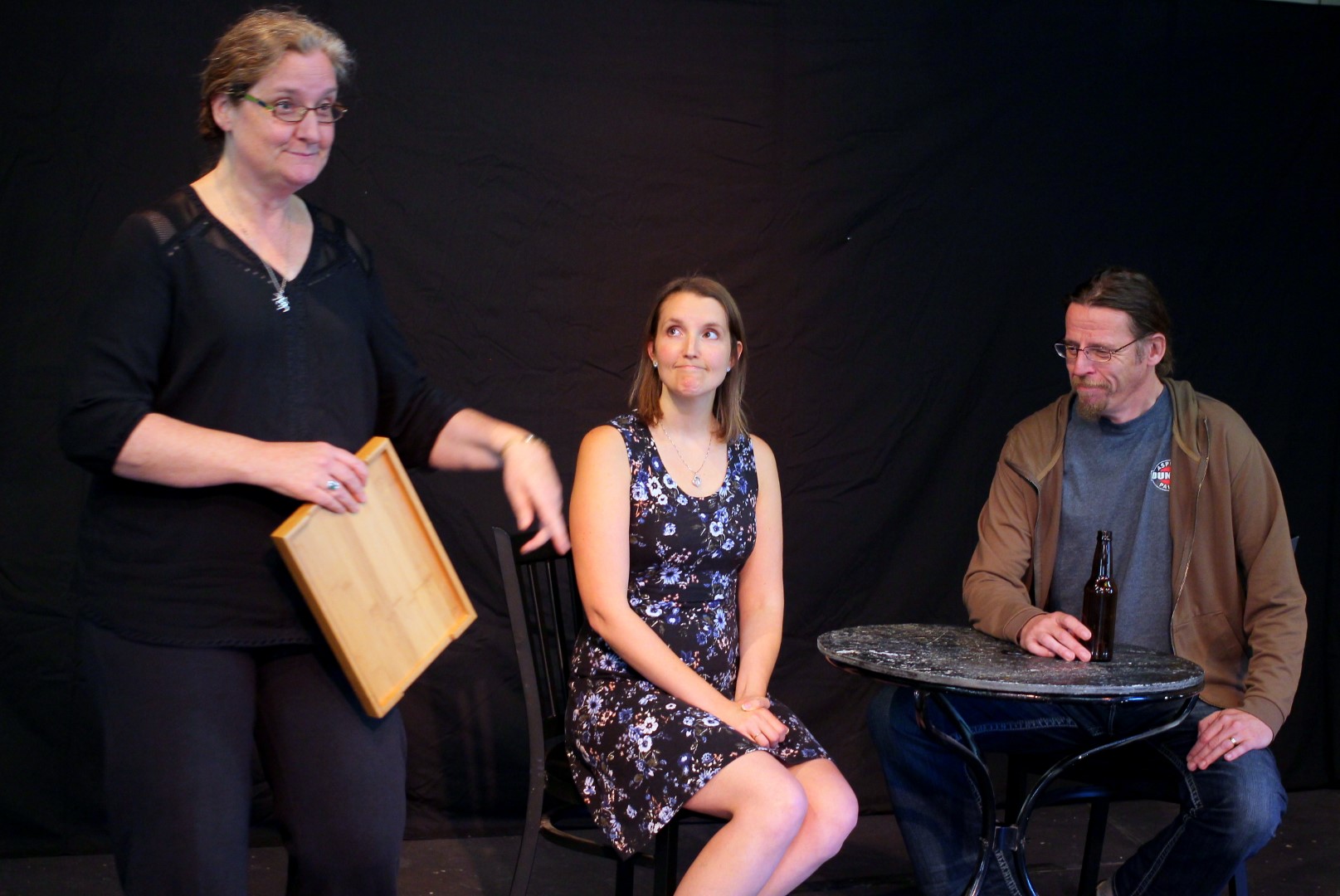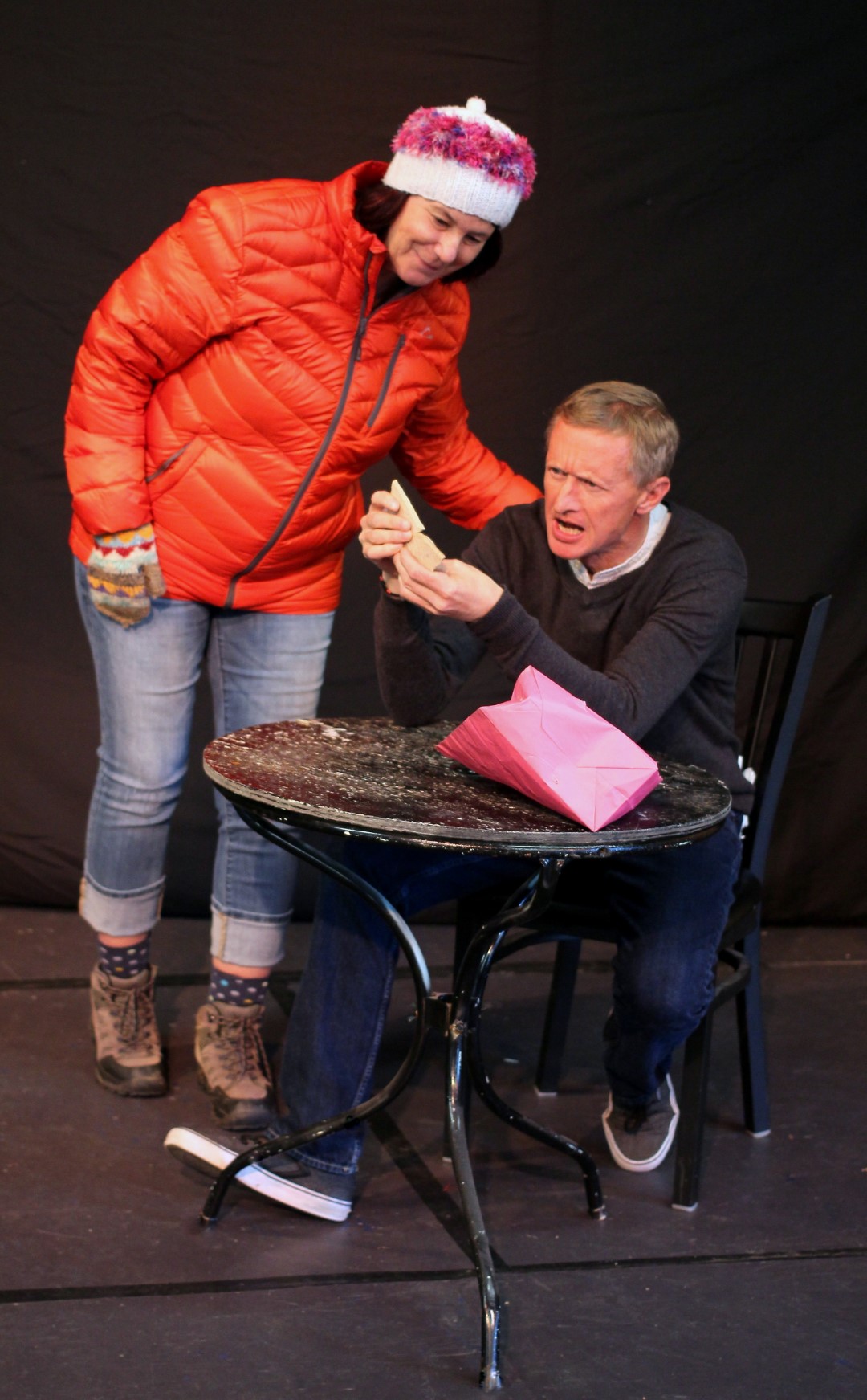 Cast: Lori Appleton, Cameron Trustham, Kalli Menu, Jason Mynett, Rien Vesseur, Jessie Johnson, Kailo Mills, Jillian Woodley, Adrian Ingham, Lara Brunschot, Leslie Sanchez, Liam Clinging, Megan Bourns, Robert Dorian, Shauna Clinging, Julia Lalonde. Stage manager: Megan Bourns.

Live theatre / Live Theater for Duncan, Lake Cowichan, Shawnigan Lake, Mill Bay, Cobble Hill, Cowichan Bay, Crofton, Chemainus, Ladysmith, Yellow Point, Nanaimo and Victoria, BC. Mercury Theater in Duncan, BC Canada.
Organizer of The Mercury Players Present: ALMOST, MAINE by John Cariani
The Mercury Players are a not-for-profit organization of inclusive, welcoming and eclectic theatre enthusiasts in Duncan since 1999. We daringly tackle the big and the smaller plays, usually with great success. Feel free to contact and ask about our shows, auditions, improv events, play readings and other ways of participating.