Description
Rejoin those five zany nuns as they host their very first Christmas television special with Father Virgil and the three winners of the Mt St Helen's School talent show. Lots of high jinx, fun, music and dance as well as joyful spirits to launch you into the holiday season.
Seven heavenly performances!
TICKETS also available at Ten Old Books at the Duncan Garage and First Chiropractic Clinic in Duncan on the highway and at the door.
How to buy online:
1. Select the DATE on the right

2. Click on the green TICKETS button - top right
3. Select the type and AMOUNT of tickets
4. Click on CHECKOUT
5. Enter your DATA
6. Pay by CREDIT Card or DEBIT Card.
7. You will get your TICKET displayed as well as sent to you via E-Mail.
I anything goes wrong, contact rien@vesseur.de




www.mercuryplayers.org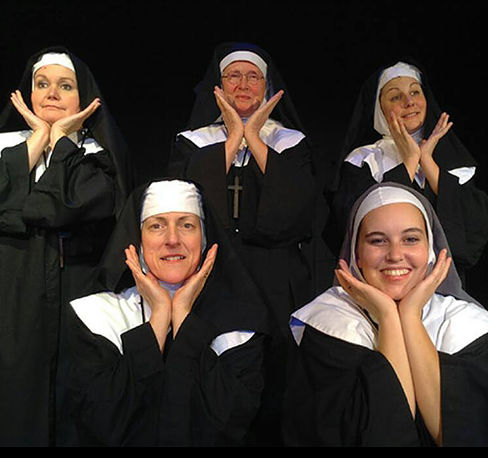 Nuncrackers - The Nunsense Christmas Musical by Dan Goggin