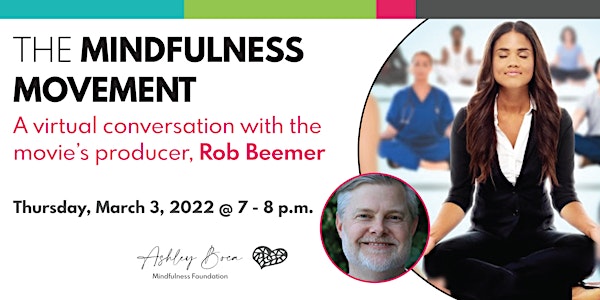 The Mindfulness Movement: A virtual conversation with Rob Beemer
Refund policy
Contact the organizer to request a refund.
Eventbrite's fee is nonrefundable.
Sales Have Ended
Ticket sales have ended
Thank you to everyone who attended our live event! A recording of the webinar will be uploaded to our YouTube channel: https://www.youtube.com/channel/UCMFRkWMR1hPhRTYXcWTb5lA For future events or programs, please visit www.abmf.charity Be sure to subscribe to our newsletter and follow us on social media to ensure you do not miss participating in our next live webinar. We look forward to you continued support!
Watch the documentary, The Mindfulness Movement and then participate in a live discussion with producer, Rob Beemer.
About this event
This webinar features a virtual discussion with the producer of The Mindfulness Movement movie, Rob Beemer. Registrants will be able to watch the full documentary in February 2022 and submit questions that may be asked during the live webinar. Participants are strong encouraged to watch the movie before the webinar on March 3.
The Mindfulness Movement is a feature documentary that profiles the growing number of people throughout society who believe mindfulness - a peaceful quality of attention anyone can develop by focusing on the present moment in a non-judgmental way – is the key to creating a healthier, happier world. For them, mindfulness is the way for anyone to make more moments matter in their lives. Featuring Deepak Chopra, Jewel, Dan Harris, Jon Kabat-Zinn, Sharon Salzberg, Daniel Goleman, Bill George, Diana Winston, George Mumford, Richard Davidson and many more.
Date: Thursday, March 3, 2022
Time: 7:00 PM EST
Cost: $5
The $5 fee allows you to access the documentary The Mindfulness Movement during the month of February 2022. You will be emailed a link so that you can watch the movie before the webinar discussion on March 3.
NOTE: Don't worry if you can't attend the live webinar - a recording will be uploaded to our YouTube channel. Please do NOT cancel your registration and the recording will be emailed to you within 72hrs after the live webinar has ended.
While registration is open to all, attendance is limited to the first 500 people to sign onto the live session. We suggest signing on five minutes early to have the best chance of getting in. If for any reason you aren't able to connect to the live session, rest assured you'll get the full recording by email within 72 hours of the webinar.
Please send your questions, comments and feedback to: programs@abmf.charity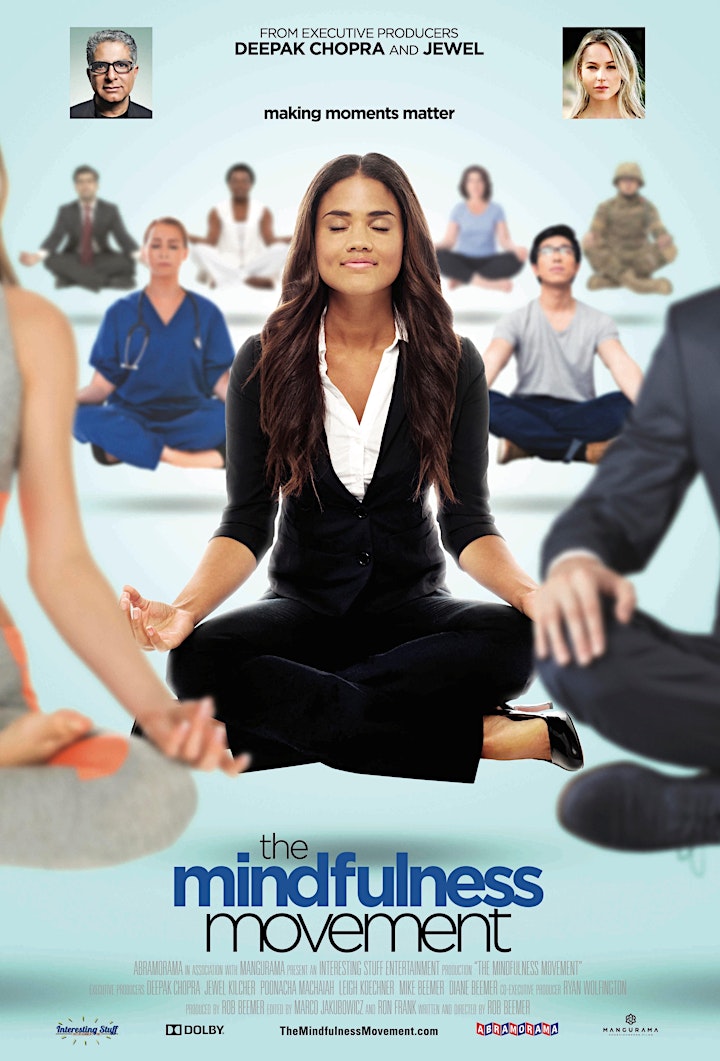 Rob Beemer is an Emmy-nominated and award-winning television and film documentary producer, director and writer. He has been making documentaries for more than 25 years, including several feature-length documentaries and more than 200 of network and cable TV programming in a variety of documentary and reality genres. He is the CEO of Interesting Stuff Entertainment.
"Mindfulness is one of those things that you just want to share. Often times you enter it because you're in pain or because you want relief from stress. And then as soon as you start to see the benefits, it's just so easy to share."
-Rob Beemer