About this Event
Join April Stroink and Becky Keen for two action packed days - dive deep into money, profit and running a growing business that fuels your bank account, soul, lifestyle, and so much more.
Over the course of the weekend, we're covering how to…:
Double (or triple) your revenue and wildly increase your profits, without working harder or sacrificing your values.
Learn how to implement profit first, monetize your sweet spot and focus on revenue-generating activities.
Scale your business with ease and grace. Build simple systems to help you get focussed and strategic.
Implement an online marketing strategy that works for you (100% organic - no ads or fancy funnels required!)
Crush your money blocks and own your badass business self.
All tickets include:
Full weekend programming (10am-5pm Saturday and 10am-5pm Sunday)
Action tracker weekend workbook
2 catered lunches
*Accommodations are NOT included*
The location is 40 minutes from Halifax so you can easily travel back or forth from HRM, or find an airbnb along the eastern shore to be close to the venue. The full curriculum is listed below ⬇️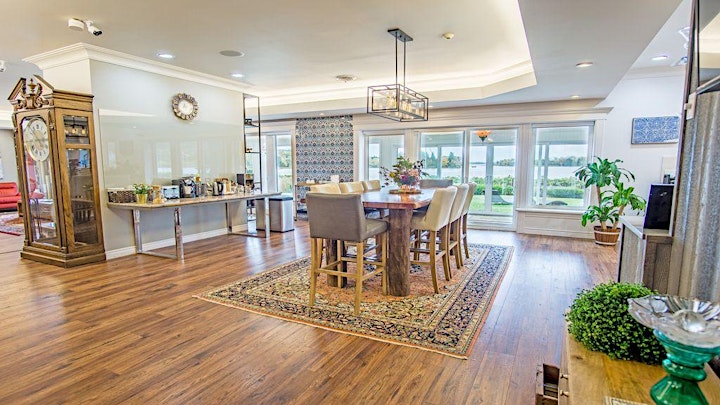 SATURDAY 10am - 5pm
Session 1: Your Financial Why - Get clear on the numbers you need to run your business and personal life with real data
Understand the markers that drive the financial health of your business (if you lose your money why, you'll lose your business way).
Know how to calculate your personal burn rate and reverse engineer this number inside your business to determine your real revenue needs.
Name and claim your 2020 revenue number with clarity and certainty.
Session 2: The Six Pillars of Online Marketing - Strategies and Systems to Boost your Sales
Learn what strategies to implement in 2020 to consistently grow your online presence.
Know what systems you need to have running inside your business to set up a solid foundation for six-figure growth and beyond.
Session 3: The 4 principles of Profit First - An introduction to profit first for small and medium sized businesses ($50,000-$500,000)
How to set up money buckets inside your business to ensure steady income and positive cash flow. According the Profit First Founder Mike Michalowicz, "42% of small businesses fail because they fail to understand their numbers and cash flow. " You'll discover how to avoid being a statistic!
Get set up for rapid financial growth by avoiding the cash traps.
SUNDAY 10am - 5pm
Session 4: The Six-Figure and Beyond Mindset - Getting rock solid on your money mindset
Breaking the habit of undercharging and over delivering. It's time to crack your money blocks and beliefs and claim your premium pricing!
Confidence and worth - You can have all the systems and strategies in the world but if you don't feel confident charging higher numbers, you'll sabotage yourself and your business. Let's fix that.
Step into your worth, once and for all.
Session 5: Deep Dive into Profit - Going next level with profit first planning
Why you're programmed to justify your spending - even when it's hurting your business - and how to stop.
Know how to allocate your revenue - this is critical in removing temptation to overspend and stretching your money too thinly.
Working the profit first system for the long term growth of your business.
Session 6: The 90-day Money-Making Action Plan - Tying it all together
In this final session, we tie it all together and create a 90-day action plan so you're poised and ready for more sales, more abundance and the most profitable year yet!
If you have any questions, reach out to april@aprilstroink.ca or becky@beckykeen.com