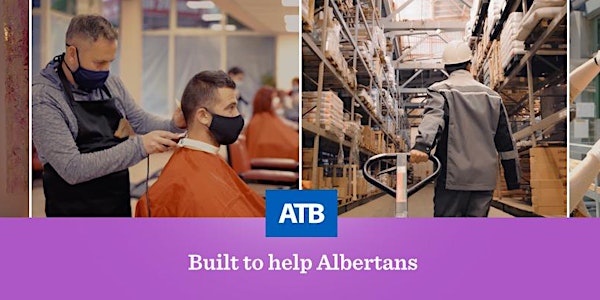 The Money Side of Business
Understanding the basic tools and techniques of financial management for your small business
When and where
Location
ATB Entrepreneur Centre 1110 17 Avenue Southwest Calgary, AB T2T 0B4 Canada
About this event
ATB Entrepreneur Centre is pleased to welcome Shannon West, with RemiFox Management for an in depth session explaining the basic tools and techniques of financial management for a business owner, including budget creation and monitoring, cash management, product/division/customer analysis, planning/forecasting, and trend analysis.
Outline:
What's financial management?
What tools can help operate my business?
How do I determine if a product is profitable?
What's my most profitable product?
Who are my most profitable customers?
Why do I need a budget?
How do I create and use a budget?
What reports do I need?
How do I tell where my business is heading?
Learning objectives:
To be able to use financial management tools to evaluate your business and make informed financial decisions
We're here to help.
In each thing we do–mentoring, networking, banking–we're passionate about seeing your inspiration come to life.
Whether you're dreaming, building, or growing, the ATB Entrepreneur Centres offer a powerful set of tools to help your business and personal finances grow together.
Chat with our small business experts, build a community of like-minded Albertans, and get some valuable advice along the way. Visit ATBEntrepreneurCentre.com today.
About your presenter:
Shannon West, President and Owner, RemiFox Management
People. Leadership. Emotion
Shannon has experience in various industries where she has used her natural leadership and people engagement abilities to successfully mentor and coach all levels to create workplaces that work for everyone. She is also an entrepreneur and has her own consulting company – RemiFox ManagementInc. Shannon enjoys volunteering to teach Financial Literacy and serving the community. She is certified in both Emotional Intelligence (EQ-i) and Change Management and has a College degree in Advanced Business Administration along with a CPA, CGA degree.