The Mother Ship SETON ~ 'ANNIVERSARY CELEBRATION PARTY!' ~ February 25th 20...
Description
One year ago, we had the crazy idea to make the already successful 'Bats in the Belfry' Women's Circles a once a month themed evening event that included the sharing of an evening meal together whilst listening to the wisdom and expertise of Guiding Lights from our community before joining together in a Sacred Women's Circle to nurture, heal and empower. One year on and we are here to invite you to celebrate our success!
'GROWING WOMEN FROM THE INSIDE OUT'
That is exactly what we are all about.
'The Mother Ship' founder, Sam Bell, is passionate about empowering women and as a successful Women's Circle Facilitator, she recognises the POWER of women coming together in the right environment.
The Mother Ship provides a safe, nurturing space where participants are empowered to own their feelings and experiences, to take creative risks, and to allow their deepest yearnings to take root and blossom.
Our guests gather together for a variety of reasons: support one another, discuss topics close to our hearts, educate, nurture creativity, discover healing. These are all ways in which we create community, banish isolation, and empower ourselves and each other.
An essential focus for all of our events is to support and feature various charitable organisations that resonate with our purpose. This evening we will be sharing a very SPECIAL ANNOUNCEMENT regarding our chosen Non-Profit Organization for 2019! As you may already know, we support The Eagles Nest Stoney Women's Shelter via the Cochrane Mother Ship and also continue to raise awareness and provide a forum to showcase various community causes that reflect our values.
WHAT WILL OUR EVENING LOOK LIKE?
Apart from some celebratory bubbly and a cake!
We will be welcoming back some of our very special guests and Guiding Lights from our first year together!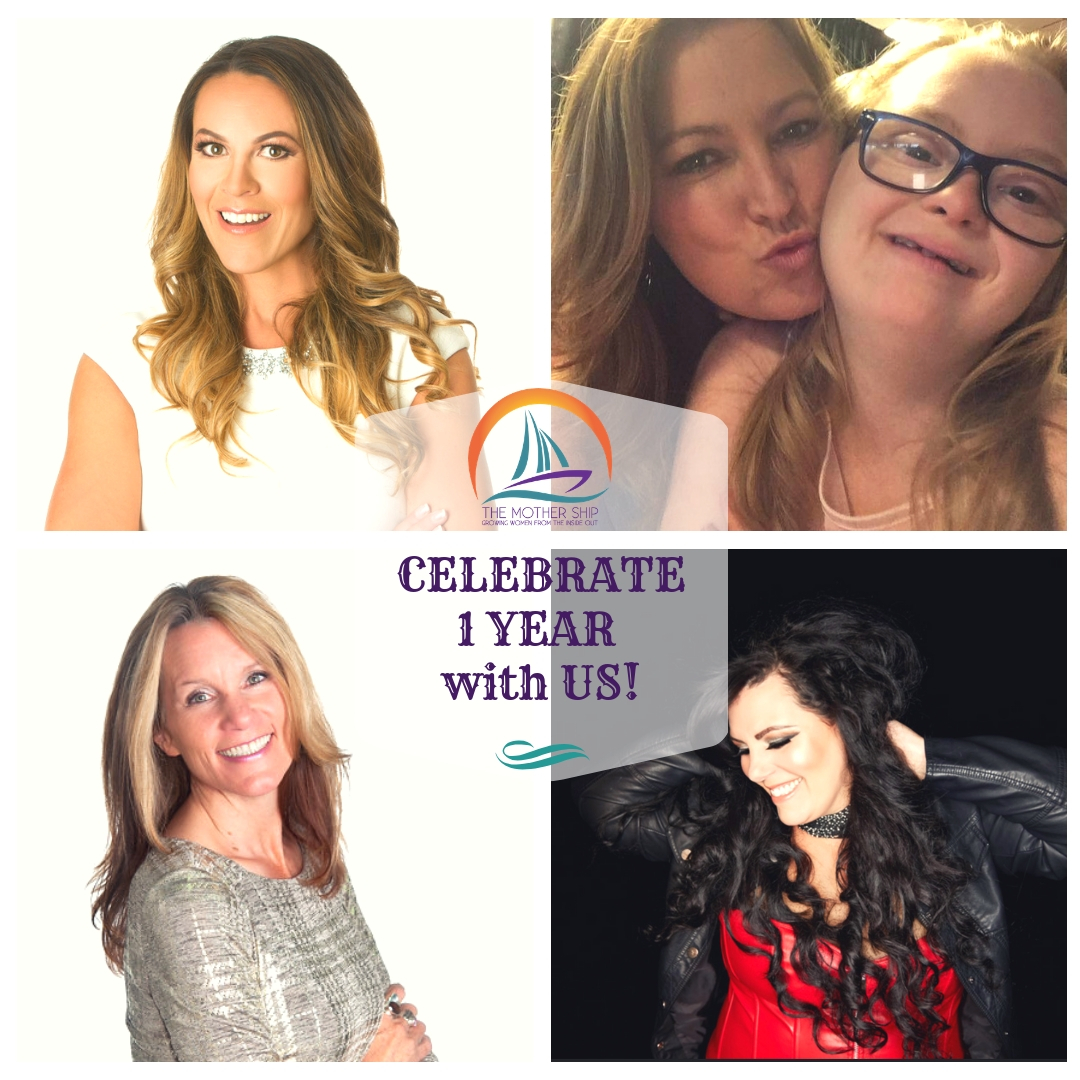 KAREN KLASSEN kicked off our very first Mother Ship in February 2018! We are thrilled to welcome her back to share her BRILLIANCE! As one of our most engaging and inspirational speakers, we are thrilled to have her join us again! Karen is an International Speaker, Author and founder of 'Women Embracing Brilliance' and is THE Breakthrough Coach for Women.
We also welcome back the beautifully inspirational mother and daughter team, LOREE & SYDNEY COWLING! They both stole our hearts last year and are set to do so again! Join them as the share their vision for 1 MILLION people to share and celebrate their UNIQUENESS! Sydney is a beautiful young woman who shines her light as an individual with Down Syndrome. She has a unique ability to see everyone as perfect exactly as they are in any moment. Along with her friends and family, she is starting a new conversation about uniqueness. Loree and Sydney believe that when we celebrate our ever-changing uniqueness we are able to see and celebrate the uniqueness in another person. This beautiful duet will be inspiring us with their insight and transformative gifts as they entertain us in their own unique style!
Our next guest is native Calgarian MONICA KRETSCHMER, an entrepreneur at heart with a passion for building
authentic connections, empowering women and embracing life with courage, confidence, commitment and integrity. Monica's mission is to inspire women to lead with a purpose and prosper in business and life. As founder of the Canadian Business Chicks, Women of Inspiration Awards and The Nest Foundation she does exactly this, and more. We are thrilled to have her share her abundance of energy and passion for making a difference in the lives of others.
And finally, the lady who does it her way, the dynamic MICHELLE MINKE, founder and artistic director of Calgary's Cowtown Opera Company! Michelle is a true renaissance woman, breathing new energy into opera and constantly pushing the limits. This evening she will bring to you her years of top training and international experience on the stage with her boundless vitality and powerful voice. She will be lighting up our room and inspiring us - probably to sing! We consider ourselves very fortunate to have Michelle shine her light for us in place of the big stages she is used to!
All in all, we have an amazing line-up and a beautiful meal to share with you!

Please bring your friends, sisters, mothers, daughters, partners... and remember, men, are welcome! We are not exclusive of the divine masculine man who by all means embraces his Divine Feminine partner. We believe that being inclusive in our gatherings sends an important message out to the world, recognizing the rise of the Divine Feminine.
SPECIAL GUEST: In addition to our speakers and entertainment we are blessed to have the gentle and kind GIULIANA MELO join us to facilitate a Self Love exercise from her recently published book, 'LOVE YOURSELF TO HEALTH'. Giuliana has been a huge supporter of The Mother Ship during its first year, not only joining the tribe of women volunteers who make each and every event a beautiful memory but in raising our awareness of her charitable organization The Kindness Crew, whom we have supported during our first year!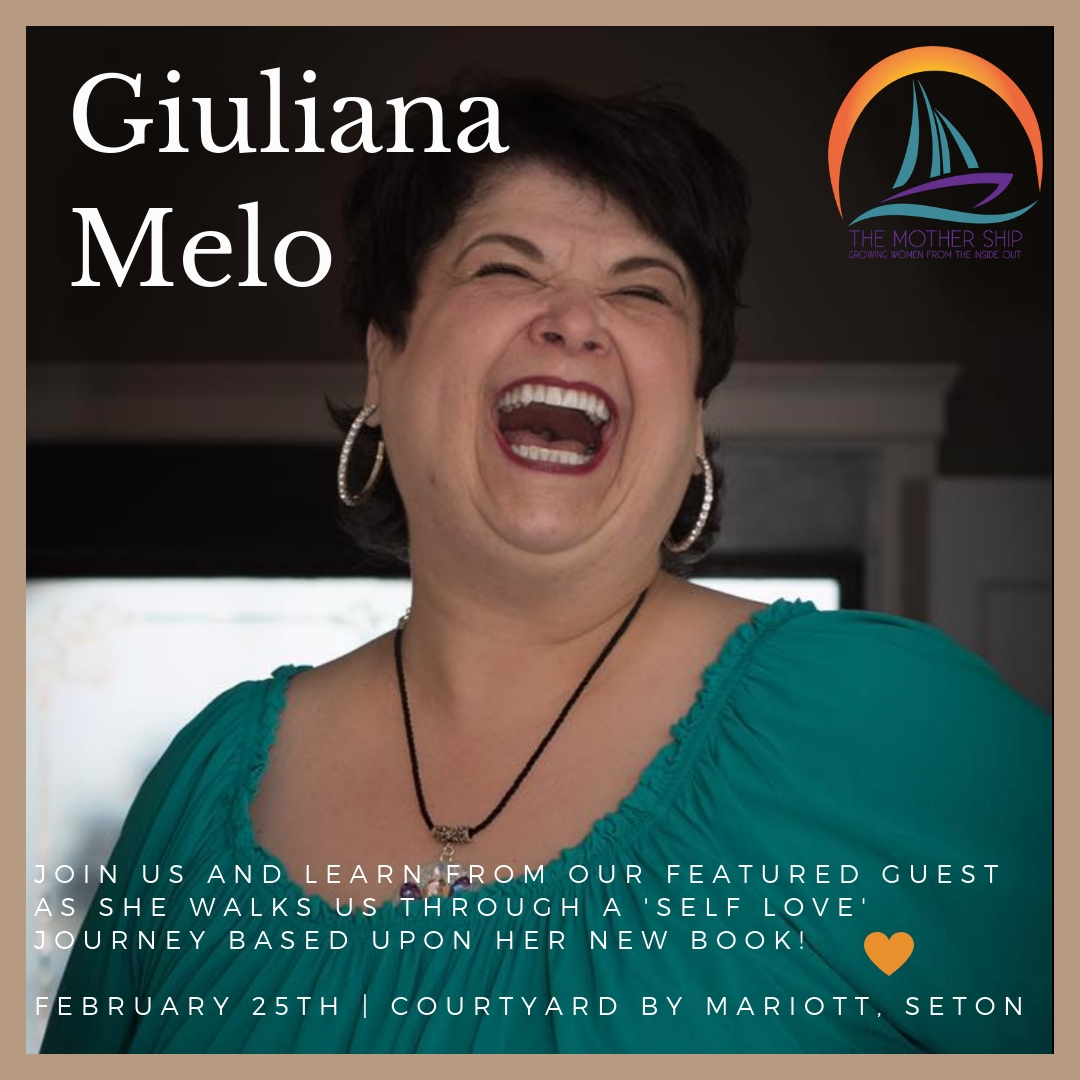 And of course, our we will conclude with our CLOSING CIRCLE: The essential, powerful and beautiful element to our events, allowing each of us the opportunity to consolidate our growth and set the intention for the coming weeks!
We are excited to welcome you!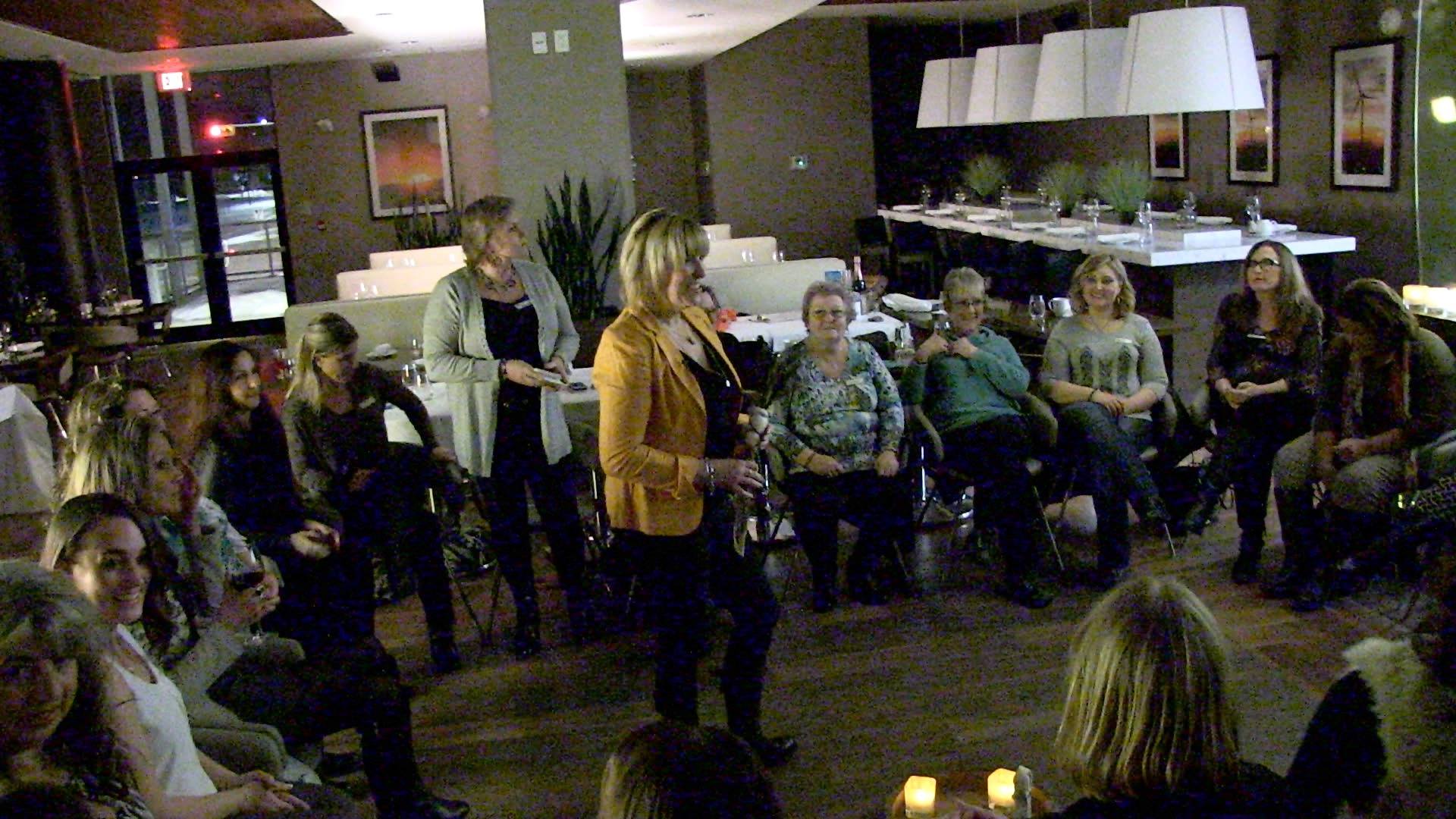 For more detailed information, to apply as a Speaker or Vendor, please visit our website: www.yourmothership.ca
We look forward to welcoming you!
Your Boarding Pass: Two Key Note Speakers, Networking, Shopping, Dinner and Dessert, Closing Women's Circle
(Please Note: Only 10 VIP Boarding Passes are Available at each event! These include priority seating, a VIP door prize ticket, a complimentary 50:50 ticket and a 2 for 1 General Admission Coupon for the next month's event!)