Description
March 8th is International Women's Day and March is Women's History Month! This is a phenomenal excuse to CELEBRATE UNSTOPPABLE WOMEN!
Join us as we celebrate these women for their courage, innovation, and perseverance.
Trailblazers, pioneers and leaders who paved the way for the modern woman to have freedom of choice, speak her truth and know what it means to be a woman.

They defied all odds, overcame adversity and took risks.

They were unstoppable women.

So are you.
YOU are an unstoppable woman!!
'GROWING WOMEN FROM THE INSIDE OUT'
That is exactly what we are all about.
'The Mother Ship' founder, Sam Bell, is passionate about empowering women and as a successful Women's Circle Facilitator, she recognises the POWER of women coming together in the right environment.
The Mother Ship provides a safe, nurturing space where participants are empowered to own their feelings and experiences, to take creative risks, and to allow their deepest yearnings to take root and blossom.
Our guests gather together for a variety of reasons: support one another, discuss topics close to our hearts, educate, nurture creativity, discover healing. These are all ways in which we create community, banish isolation, and empower ourselves and each other.
An essential focus for all of our events is to support and feature various charitable organisations that resonate with our purpose. This evening we will be hosting a 50:50 to raise funds for the NEST FOUNDATION, our Charity of Choice here in Seton. As you may already know, we support The Eagles Nest Stoney Women's Shelter via the Cochrane Mother Ship and also continue to raise awareness and provide a forum to showcase various community causes that reflect our values.
WHAT WILL OUR EVENING LOOK LIKE
WELCOME: Our founder provides an opening intention bringing all present into space and describing the evening's agenda.
SOCIALISE and DINNER SERVED: Your ticket includes the cost of your dinner or Appetizers so that our Guests may enjoy a modern twist on the comfort food provided by our Chef in the 'Kitchen Table Restaurant' and our Speakers do not have to compete with the ordering and serving of food. Each month, a new menu will be created. (Special diets will be catered for, including a vegetarian option. Please email sam@mamaitasjourney.com and we shall take care of this for you!)
SHOWCASE: Each event will feature two speakers, or as we call them, our 'GUIDING LIGHTS'. These speakers are hand selected by our founder to empower, inspire and motivate our guests. Their purpose is to showcase their skills, expertise and personal experience so they may empower our guests with tools for growth. In return, we empower our speakers with an ideal audience, and the opportunity to shine their lights bright!
NETWORKING: Each event is designed to facilitate socialisation and networking, both professional and personal.
BOUTIQUE: Featured vendor tables (in addition to those of our speakers) are chosen specifically to compliment our evening theme and may be available for your interest and pleasure. (These may be featured charitable organisations. Look for details!)
CLOSING CIRCLE: This is an essential, powerful and beautiful element to our events, allowing each guest the opportunity to consolidate their growth and set the intention for the coming weeks
And of course, our we will conclude with our CLOSING CIRCLE: The essential, powerful and beautiful element to our events, allowing each of us the opportunity to consolidate our growth and set the intention for the coming weeks!
We are excited to welcome you!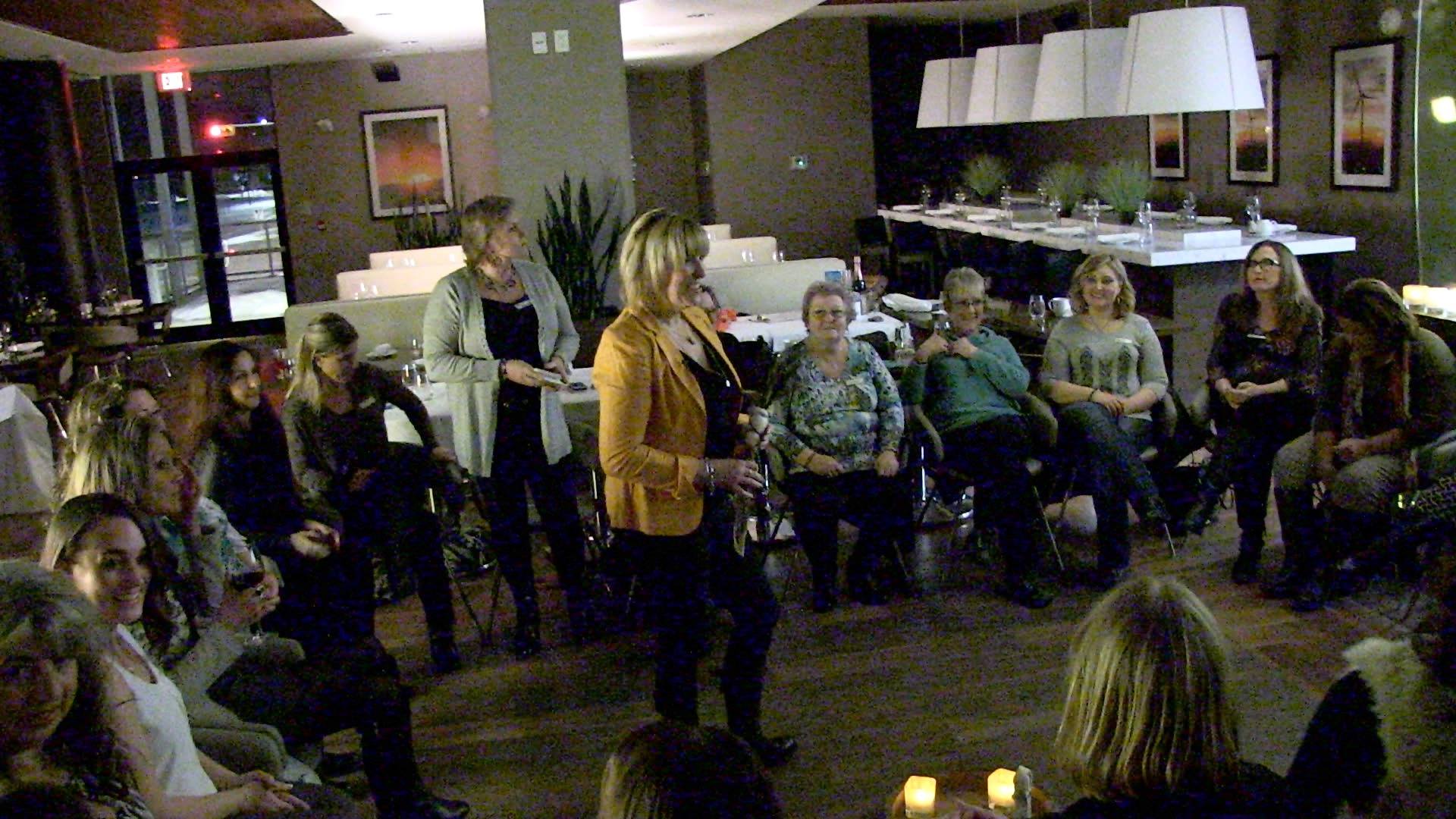 For more detailed information, to apply as a Speaker or Vendor, please visit our website: www.yourmothership.ca
We look forward to welcoming you!
Your Boarding Pass: Two Key Note Speakers, Networking, Shopping, Dinner and Dessert, Closing Women's Circle
(Please Note: Only 10 VIP Boarding Passes are Available at each event! These include priority seating, a VIP door prize ticket, a complimentary 50:50 ticket and a 2 for 1 General Admission Coupon for the next month's event!)