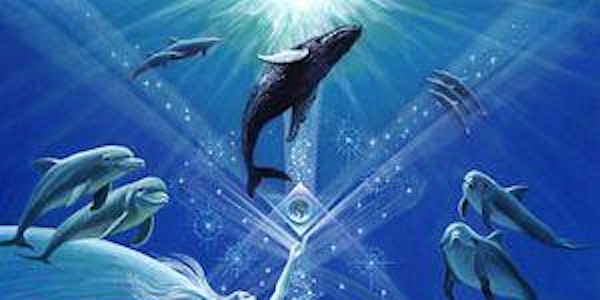 The Multidimensional Consciousness of Whales & Dophins
Explore the Higher Dimensional Consciousness of Whale & Dolphins
Date and time
Wed, May 31, 2023 5:30 PM - 7:30 PM PDT
Refund Policy
Contact the organizer to request a refund.
Eventbrite's fee is nonrefundable.
About this event
Whales and Dolphins are part of the Cetacean family, on this 3D level, they are able to live in both air and water, and move in many worlds. Beyond this physical reality, they are multidimensional beings that also exist in the cosmic and galactic realms.
What does it mean to be a multidimensional being? For Cetaceans, it means that they are connected to a larger consciousness than their physical form here on Earth. They have connections with galactic civilizations, and are aware of their mission to assist humanity.
The consciousness of Cetaceans is one of unity and love, and they would like to share their intelligence with us. Learning from them means developing our subltle psychic abilities.
Could communication with non-human species on our planet support communication with off-planet species? The answer is yes, if we can expand our consciousness enough.
Come experience the consciousness of our Cetacean family. Opening to their multidimensional intelligence can transform your awareness of our planetary and galactic interconnectedness. Are we getting any closer to being able to receive their vast intelligence?
This is a co-created event, you are invited to share your unique genius to deepen our collective learning! Come to remember your aquatic, galactic and celestial essence.
* Art by EVA M.SAKMAR-SULLIVAN can be found at Stardolphin.com
*Nadi Hana is an inspiring instructor and professional transition specialist, serving the expansion of human consciousness through the activation of our multidimensionality. She hosts international calls and private sessions exploring how technologies of Advanced Civilizations can support our individual and collective evolution. Her life path is dedicated in service to the awakening of humanity and unity consciousness.
For more information about Nadi's offerings please visit the website at www.galacticrosegeometry.com
About the organizer
*Nadi Hana is a Portland-based artist and teacher. She has been sharing her knowledge about Sacred Geometry, Crop Circle Formations and Human Consciousness through public presentations since 2015.  Nadi offers Sacred Geometry classes at Portland Community College, New Renaissance and private locations.