'THE MUSE WITHIN'

Friday, 4 April 2014 at 6:00 PM

-

Sunday, 6 April 2014 at 11:00 PM (PDT)
Event Details
A workshop for those whose hearts are big enough to fall in love with their bodies.
Our vision is to build alliances with change makers that share our mission for a society where parents and educators are invested toward nurturing children, adults, and communities to understand their natural wholeness. Our purpose is to cultivate innate, healthy, and sustainable life long productivity for societal benefits.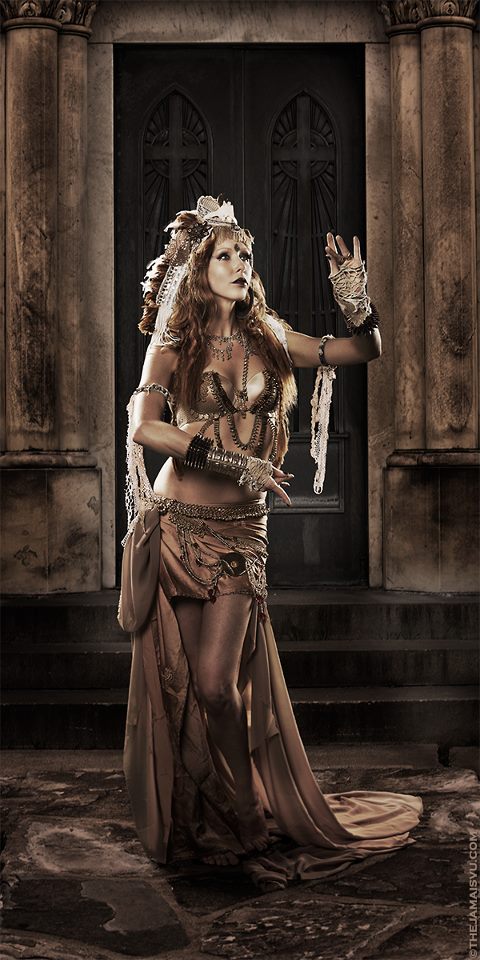 How can you interpret the messages from your body?
Our bodies, like everything else, are communicators to us. They communicate in an immediate, uncomplicated manner. Our bodies are a profound source of wisdom to us.
At 'Awake to the Muse Within', we will have a close look at your relationship with your body and release the places you are still hiding your 'unique & expressive heart' as you uncover secret shames and fears stored in your body. This is your opportunity to attune and awaken the body's natural wisdom & ecstasy of expression.
We will explore:
How the anatomy of your soul is perfectly embodied, as we tease apart the subtle streams and qualities of movement that is unique to you.

How to combine dance modalities through performance & theatrical improvisation.

How to create costuming that does not copy, but rather is discovered as original to you.

How to embrace and express a true visual energetic embodiment & stage presence; to awaken 'timeless artistry through dance.'
In this workshop will focus on:
 • Practices for clearing, centering & opening the energy channels.
 • Inner yoga's using mula bandhas and pelvic locks for strengthening the mind body connection to the root chakra and sexual centers.
 • Mudras & fusion of hatha yoga & tribal/temple belly dance.
 • We will explore different chakras and energy centers of our body through, breath, sound, and intentionality.
 • Isolations, drills, layering & fluidity, the language of belly dance     that is comprised of sacred geometry and symbols.
 • Yoga warm up & cool down.
 No previous dance or yoga necessary for these are beginners classes & workshops that offer a foundation for you to build upon.
 Please bring a water bottle, a yoga matt and be prepared to sweat!
'
I have invariably included dance in my methods of meditation, because there is nothing more miraculous for meditation than dancing. If you dance fully, if you dance totally, then in that dance you're being comes out of the body. The body will go on moving in rhythm but you will experience that you are out of the body. And then your real dance begins: below, the body will go on dancing; above, you will dance. The body on the earth, you in the sky. The body in the earthly, you in the celestial. The body will dance the dance of matter; you will dance the dance of consciousness. You will become Nataraja, the king of dancing."OSHO
Schedule
PART 1     Friday         6pm - 10pm
PART 2     Saturday     1pm - 6pm
PART 3     Sunday       1pm - 6pm
COURSE INSTRUCTORS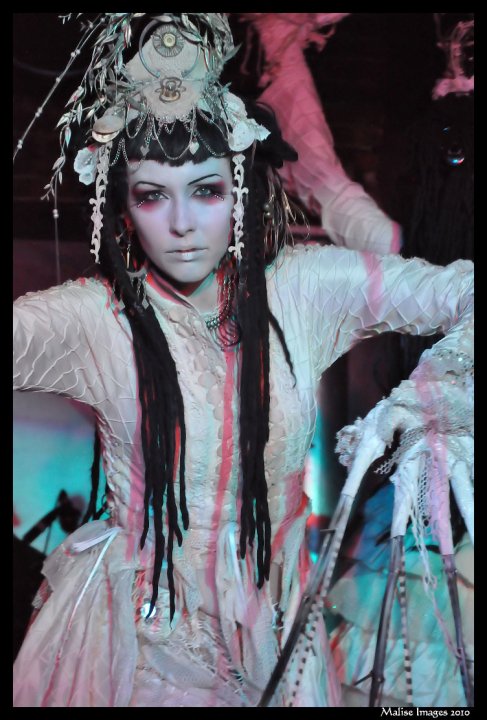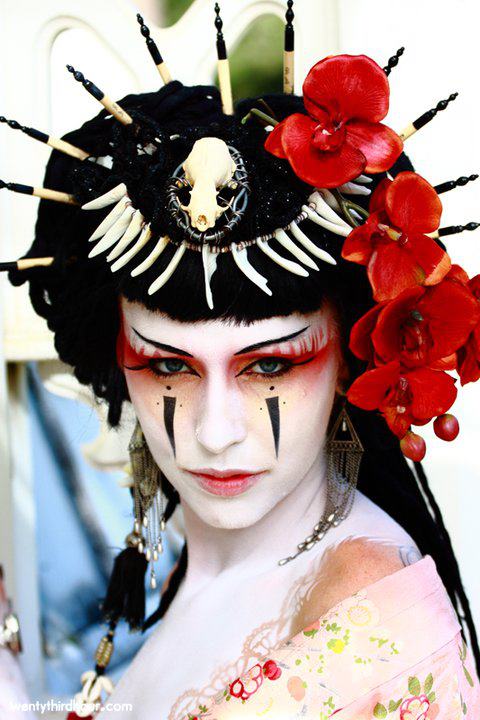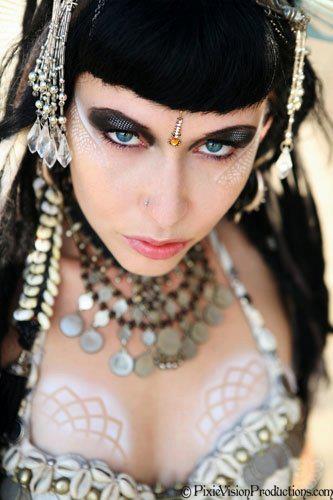 Aradia Julia Sunseri is a Temple Fusion Belly Dance artist, instructor, and costume designer. She has over 15 years of experience in the movement arts and performance in theater, on film and stage. She is an interdisciplinary artist, a yogini, and dancer whom continue to study diverse forms of expressive dance. She is Ritual Movement Arts founder and instructor.
Aradia Julia Sunseri, has developed a blend of techniques that fuse creative self-expression, core strength, and sacred movement. Dance has always been a way to access union with the universe. Honoring the feminine divine through sacred dance and intentional movement. The foundation of the RMA technique is the accessing of ancient power through archetypal embodiment. As a certified yoga instructor, Aradia weaves aspects of yoga into the practice to enable participants to dive deeper into their dance and gain an overall sense of peace.
Aradia's art is rooted in yoga, dance therapy modalities, ritual performance & theatrical improvisation. Her constantly evolving style incorporates Tribal/ Temple fusion belly dance, modern dance, fire dance, ballet and butoh.
Aradia has performed worldwide as a soloist and has also shared the stage with artists and renowned musicians including: Shpongle, Faith & the Muse (as Serpentine), Lucent Dossier, Cheb i Sabbah, Atmosphere, Zen Arts, David Starfire, Andrew Jones, Random Rab and many more. Aradia has also performed in music videos that have appeared on MTV and in independent films. She has been invited for repeat performances at music, art, and yoga festivals in the U.S. and internationally, including: Coachella, Burning Man, Lightning in a Bottle, Wave Gotik Treffen, Wanderlust, Source, Harmony, Symbiosis, and Electric Picnic.
RITUAL MOVEMENT ARTS (R.M.A)
Aradia weaves aspects of yoga into the practice to enable participants to dive deeper into their dance, archetypal embodiment & gain an overall sense of peace.
Aradia has studied with many teachers including the pioneering: Jill Parker, Shiva Rea, Suhaila Salimpour, Miriam Peretz, Zoe Jakes, Colleena Shakti, Carolena Nericcio, Jane Archer, & Rachel Brice.(Certified 8 Elements initiation)
VIDEOS OF ARADIA PERFORMIMG ARE AVAILABLE AT THE BELOW LINK:

http://aradiasunseri.com/video/
Natasha English is a Nondual / Transpersonal Therapist.
Like all psychotherapies, nondual therapies provide the space to deconstruct conflict, suffering and confusion. All our pain and suffering results from a difference between "what we experience" and "what we want."
 Natasha English  developed a simple and direct process to release anxiety, habituated patterns, depression, and addiction that become visible in systemic pain and suffering!
 'The Point Process' (TPP) is a clear and direct access to recognize the obvious, the wholeness you are, that has been forgotten!
 The 'Point Process' (TPP) evolved as a method of un-coiling the many false impressions that drives habituated thoughts and emotions, by attuning to the natural rest available at all times. This natural rest often remains unrecognized because of the unseen monkey mind. 'TPP' simply peels back the veil of contractions in the body & mind that block the access to your immediate wholeness.
 This process was simplified over years of spiritual practice and countless sessions with clients. It became a direct and unadorned seeing of the physical, emotional, and mental machinery and content, that drives the habituated urge and impulse to seek, fix and do, to improve upon an idea of self, that is 'thought and felt' as broken.
 'Awareness' assumes and identifies with the body and its content, as its' immediate attention (when dropping into the physical body / mind vehicle) is directed outward for survival, belonging and acceptance. In the process 'awareness' assumes a partial and disconnected view of reality and forgets itself!
 The many impressions from childhood form our sense of 'fixed identity' and is a core survival strategy, where awareness 'disassociate' itself from wholeness as it contracts to protect itself from childhood / teen trauma, shame or abuse. As adults, these contractions that forms 'this fixed identity of self'  no longer serves us, nonetheless we often don't recognize that this fixed sense of self is a mask.
 The 'Point Process' simply attunes the body and mind to be open and receptive to immediate feedback and natural coherence, so to recognize the opportunity to rest; and to disassemble, surrender and release the false impressions that are stored as contracted and stagnant energy 'fixed identity.'
 All searching, seeking, fixing is rooted in the intimate rejection of what is intimately available to all of us. Wholeness is your nature, and when awareness is able to attune to and recognize its' essence; NATURAL REST, 'as you are' puts an end to disconnection, confusion, and disorientation.
 When the difference is dissolved through resting effortless in the ground of being we experience peace and freedom. This integrated approach corrects any personal beliefs that might lead people to disconnect from their physical, embodied existence.
 When we discover the possibility of resting in and experiencing ourselves as a centreless field of awareness, we are no longer the victim of our preferences. Through a process of deconstruction the thinking and feeling mechanism is revealed and understood.  When the space between thinking and feeling is clearly seen awareness is free to release subtle contractions stored in the body mind connection.
 When we are able to release and rest in awareness, we discover the present moment always takes care of itself, and that reality is our opportunity to attune  into what and who we are, but have forgotten.
 Intake Session rate is FREE pr. first 1 hr. (Skype or in person.)
 To support this work and book appointment, you can click    Donation!
Formore info:

http://freefallintoreality.com/
 "If you need time to achieve something, it must be false. The real is always with you; you need not wait to be what you are." ~ Nisargadatta Maharaj
 "The Heart is the only Reality." Ramana Maharshi
Natasha also teaches a workshop on how tryptamines provide a window to understand & heal, depression, anxiety and addiction, and when properly facilitated can restore natural COHERENCE!
These compounds are of unique interest to humanity for a number of extraordinary reasons – probably the best-known being the simple fact that they are the most powerful of the known natural and lab produced psychedelics to open up the door of perceptions.

All compounds are capable of producing intense intuitions about the sacred unity of all life, and even the transpersonal experience itself, where one actually feels the connectivity of all things and experiences a state most commonly described as Oneness.
When & Where

Scotia Dance Center
677 Davie Street
Vancouver, BC V6B 2G6
Canada

Friday, 4 April 2014 at 6:00 PM

-

Sunday, 6 April 2014 at 11:00 PM (PDT)
Add to my calendar
Organizer
Our vision

 is to build alliances with change makers that share 

our mission 

for a society where parents and educators are invested toward nurturing children, adults, and communities to understand their natural wholeness. 

Our 

purpose

 is to cultivate, reclaim, resitute and restore  inherent wholeness, dignity, and value, for each and every one.  To nurture innate creativity and sustainable productivity for societal benefits.
Our aim is to provide safe, unbiased, and unobtrusive lounge spaces that facilitates daily support circles to all who suffers alone and in silence.
Below is my observation about depression and the need for emotional and physical safety and support:
In my late teens and early twenties I came to understand and to an extent befriend my grief and trauma.  The cognitive framework and behavioral adaptations provided comfort, nontheless the core wound (sensory dissaociation and habituated coping mechanisms) had not been seen and addressed.
When the core wound was again inflamed by deep betrayal I was unable to find a safe place to come undone.  I sadly discovered that there was no one available to provide an unobrtrusive refuge , free of assumptions and sameness, and my trustful nature and heart felt shattered.  There was no willingness to live.