Description
Are you looking for a unique and thoughtful gift this holiday season? A gift that is both delicious and also gives back to the local economy? Celebrate the season with The Mustard Seed Holiday Bag. It's the perfect gift for a family members, friends, business associates, clients or colleagues - anyone who appreciates local food and the delicious bounty that we can source right here in our Hamilton region.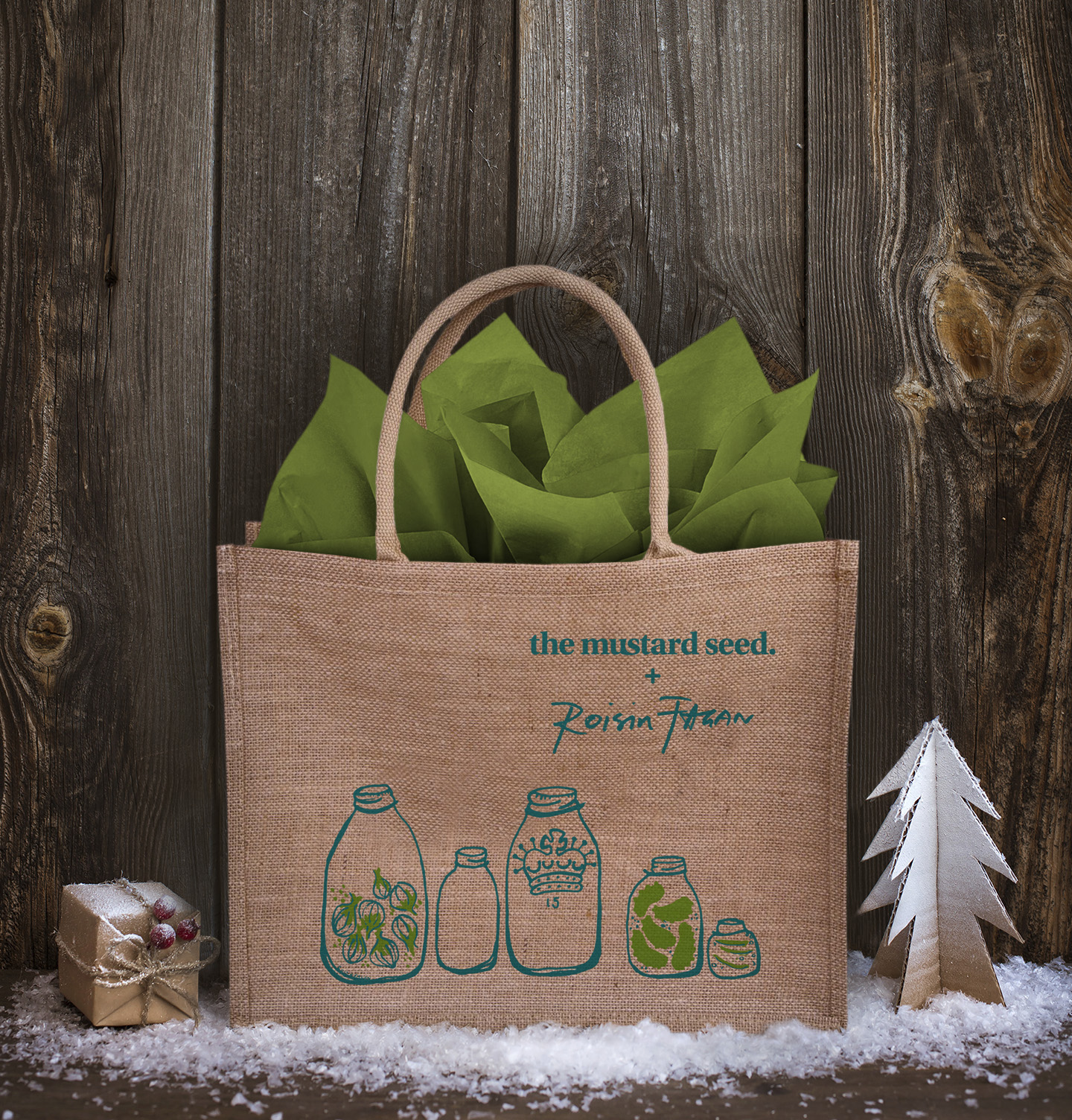 This year we are highlighting nine local producers and one local artist. The items listed below come "ready to give" in our locally designed jute bags (in collaboration with Hamilton artist Roisin Fagan) with vibrant tissue paper and a gift tag. Inside the bag, you'll find a printed version of Rosin's artwork which you can frame, hang on the fridge, or turn into a greeting card.

We have chosen a wide spectrum of local products that will make your mouth water! All holiday bags contain the following items:

Numbers are limited,so get your order in to ensure you don't miss out. Holiday gift bags are $54.99 starting on December 1st, and you can either order online (through this page - see tickets below; a small transaction fee applies) or purchase at The Mustard Seed (460 York Blvd in Hamilton).

Holiday Bags will be available for pick up at The Mustard Seed on the first three Saturdays in December (December 5, 12, and 19th), and we will be sure to send you a reminder beforehand.

If you've got questions, please email us at info@mustardseed.coop.