Sales Have Ended
Ticket sales have ended
Thank you for your order! Should you have any questions or concerns regarding Harvest TakeAway, please contact The Mustard Seed Medicine Hat at (403) 504-0342 or by emailing InfoMedicineHat@theseed.ca
Sales Have Ended
Ticket sales have ended
Thank you for your order! Should you have any questions or concerns regarding Harvest TakeAway, please contact The Mustard Seed Medicine Hat at (403) 504-0342 or by emailing InfoMedicineHat@theseed.ca
TakeAway a locally grown Harvest Soup Kit and support The Mustard Seed Kamloops!
About this event
We have brought a delicious new fundraiser to town that will feed your family and warm your heart, all while supporting The Mustard Seed Kamloops. We have teamed up with local food producers to create a $50 harvest vegetable soup kit, which includes a batch of freshly baked goods, that will support individuals experiencing homelessness and poverty in our community. Plan to spend some time with us when you come to TakeAway your soup kit and baked goods, as we will be hosting community vendors as well!
Special thanks to Thistle Farm for supplying the delicious ingredients, to Cordo Resto + Bar's chef Mitch Shafer for creating the recipe and freshly baked goods, and for Delta Hotels by Marriott Kamloops for hosting the event on Oct. 2, from 9 a.m. - 12 p.m. Also a big thank you to Summit Drive Church and Nutrien for their sponsorship.
Here's how it works:
Order your Soup Kit for $50.00. This recipe is gluten-free, dairy-free, and vegetarian. The kit includes the recipe, all the ingredients required, freshly baked goods and information about upcoming fundraising events in town. Soup kit purchasers will also be allowed to book a time for a tour of our Outreach facility at a later date.
Choose your TakeAway time slot for safe social distancing
Drive-thru on October 2, 2021 during your allotted time slot.
Head home and make a delicious meal for friends and/or family!
The Mustard Seed Kamloops provides over 2,100 meals per week, offering two meal services a day to those experiencing homelessness and poverty. This event is an opportunity for you to donate to an excellent cause, support local food producers, and learn a little bit more about how we're making an impact in the community.
Special thanks to our partners:
Chef Mitch Shafer of Cordo Resto + Bar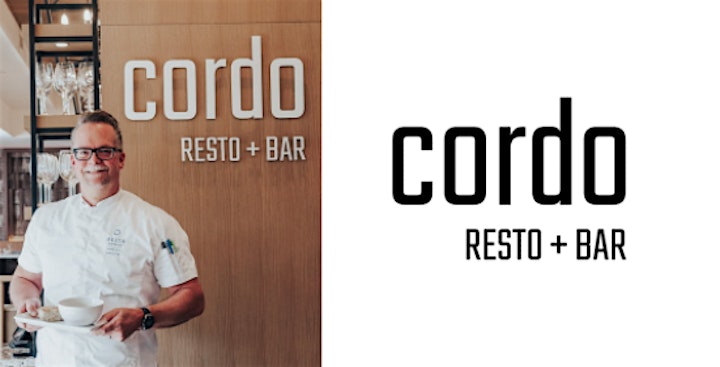 Venue Partner:

Fresh ingredients courtesy of:
Our other wonderful partners: