Description

THE MYSTERIES
An ancient myth for modern times
Ann Mortifee's new musical, THE MYSTERIES delves into the ancient myth of the goddess Demeter and her beautiful daughter, Persephone, who was abducted to the underworld.
"The Demeter and Persephone myth had such a profound impact on ancient society that the effects are still being felt. That's why the show is more than a retelling of an ancient story. To me, it's a warning from the past that if we don't bring the masculine and feminine perspectives into harmony, the environmental catastrophe into which the world is falling will not be healed." Ann Mortifee
Presented as part of In Tune 2017, an initiative of Touchstone Theatre, A Showcase of Music from THE MYSTERIES is taking place at the historic Stanley Industrial Alliance Stage theatre in Vancouver on June 12, 2017, and you are invited to attend.
Made possible thanks to Touchstone Theatre's IN TUNE 2017 Program and the Arts Club Theatre Company
Please bring your complimentary ticket to the event. Seating is unreserved, and we recommend arriving at the theatre early for the best possible place.
---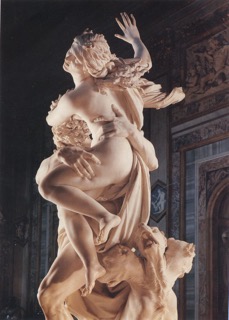 Ann Mortifee's newest full-length musical is based on an ancient Greek myth. Demeter, the beloved goddess of fertility and the earth, had a daughter named Persephone. When Persephone was abducted to the underworld, her mother's grief wreaked havoc throughout the land. The myth's complex themes of male/female power struggles, betrayal, grief, and devastation of the earth are as relevant and threatening in today's world as they were in ancient times.
Through songs that range from dramatic and poignant to witty and slyly humorous, the musical unfolds the story of the myth through six central characters – Zeus and his sister, Demeter, her daughter Persephone, Zeus's brother Hades, who is Persephone's uncle, Hermes the messenger, and Hekate, the old wise woman.
Book by Ann Mortifee with David Feinstein

Music by Ann Mortifee with Edward Henderson
Lyrics by Ann Mortifee
---
A Stellar Ensemble
A stellar ensemble of gifted actors, powerful vocalists and top musicians will be on hand at the showcase to bring the music and lyrics to life, and to transport the audience back and forth in time.
CAST
Persephone, goddess of spring, daughter of Demeter and Zeus Laur Fugere
Demeter, goddess of the earth and fertility, sister of Zeus Susan Anderson
Hekate, goddess of magic/woman of age and wisdom Ann Mortifee
Zeus, king of the gods, brother of Demeter Stephen Aberle
Hades, god of the underworld, brother of Zeus Warren Kimmel
Hermes, god of transitions, messenger of the gods Scott Perrie
CHORUS (as temple initiates, shades, background singers, Greek chorus, phantoms, Baptist choir and cabaret singers)
Jenny Andersen, Caitlin Beaupre, Emily Cheung, Joanna Dundas Erik Kallo, Shane Raman, Taka Shimojima, Paul Nash
MUSICIANS
Guitars - Ed Henderson, Keyboards - Miles Black, Cello - Finn Manniche, Viola - Henry Lee, Bass - Lawrence Mollerup
TECHNICAL SUPPORT
Technical Director Craig Fulker, Director of Production Stephan Baeuml
SPECIAL THANKS
Huge appreciation goes to Touchstone Theatre's IN TUNE 2017 program 'where new musicals are born' for making the showcase possible. Touchstone: Interim Artistic Director Amiel Gladstone, has been a mainstay of theatrical innovation and excellence on the West Coast for over 40 years.
We are also deeply grateful to the Arts Club Theatre Company: Artistic Director Bill Millerd, Dramaturge Rachel Ditor, Literary Assistant Veronique West, and Artist Liaison Stephanie Hargreaves.
Heartfelt thanks is extended as well to Dramaturge Peter Hay.