Personal Travel Management is hosting an information night with Tarek Mousa who was just featured Rick Steves Egypt TV show!
About this Event
According to our special guest from Egypt ad Beyond the best way to discover the wonders of Upper Egypt is to take a romantic Nile cruise, combining carefully planned sightseeing with a chance to relax on deck, sipping a cocktail as you watch life go by on the banks of the Nile, virtually unchanged for centuries. Egypt & Beyond specialized Egyptologist guides take guests on a fascinating journey through history, unveiling a new chapter with each tomb painting or ancient wall relief. If you would like a taste of what the event will be like watch the below Rick Steves Video where our special guest is featured.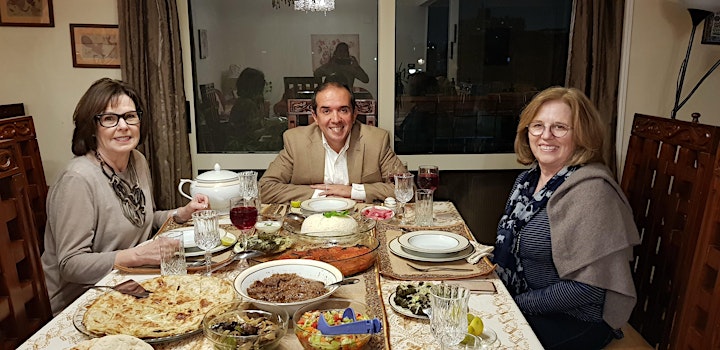 Image above is with Tarek Mousa with Egypt and Beyond at his home in Egypt with our owner Rikki Hepburn and senior agent Christine Boecker!!