THE NEW CORPORATION: The Unfortunately Necessary Sequel - Film Screening
Salt Spring Film Festival presents: THE NEW CORPORATION: The Unfortunately Necessary Sequel - Canada - 105 minutes - Filmmakers attending
About this event
THE NEW CORPORATION: The Unfortunately Necessary Sequel
[Dir: Jennifer Abbott & Joel Bakan, Canada, 2020, 105 min.]
with filmmakers Jennifer Abbott & Joel Bakan in attendance
From award-winning filmmakers Joel Bakan and Jennifer Abbott, who along with co-director Mark Achbar created the global phenomenon The Corporation (2003), comes this hard-hitting and timely follow-up. The New Corporation: The Unfortunately Necessary Sequel reveals how the corporate takeover of society is being justified by the sly rebranding of corporations as socially conscious entities.
The Corporation was a sensation when first released nearly 20 years ago. The highest-grossing feature documentary in Canadian history, the film was translated into more than 20 languages and won 26 international awards, including the World Cinema Audience Award at Sundance and the Genie for Best Documentary. The film's central claim – that the institutional character of the publicly-traded corporation is dangerously akin to that of a human psychopath – hit a nerve, and helped articulate and fuel an escalating worldwide protest against corporations' growing global power and irresponsibility
The Corporation examined an institution within society; The New Corporation reveals a world now fully remade in the corporation's image, perilously close to losing democracy. The filmmakers trace the devastating consequences, connecting the dots between then and now, and inspire with stories of resistance and change from around the world.
From gatherings of corporate elites in Davos to the rise of ultra-right leaders, from the economic impacts of Covid-19 to climate change, spiralling inequality and racial injustice, the film looks at corporations' devastating power. Countering this is a groundswell of global resistance as people take to the streets in pursuit of justice and the planet's future.
In the face of increasing wealth disparity, climate crisis and the hollowing-out of democracy, this essential film is an urgent cry for social justice, deeper democracy and transformative solutions.
Filmed in eight countries over the course of two years and featuring interviews with dozens of thought-leaders from around the world, including Chris Hedges, Anand Giridharadas, Dr. Vandana Shiva, Grand Chief Stewart Phillip, Chief Judy Wilson and our very own Elizabeth May, The New Corporation: The Unfortunately Necessary Sequel was named Best Documentary by the Vancouver Film Critics Circle.
This film series is produced by the Salt Spring Film Festival, a non profit society on Salt Spring Island.
https://saltspringfilmfestival.com/
As per orders from the Provincial Health Officer:
Masks & vaccine passports required as per provincial health regulations.
Vaccine passports will be scanned at the door.
Photo ID also required for passport scanning.
Masks are required at all times, except while eating or drinking, and seated in your seat.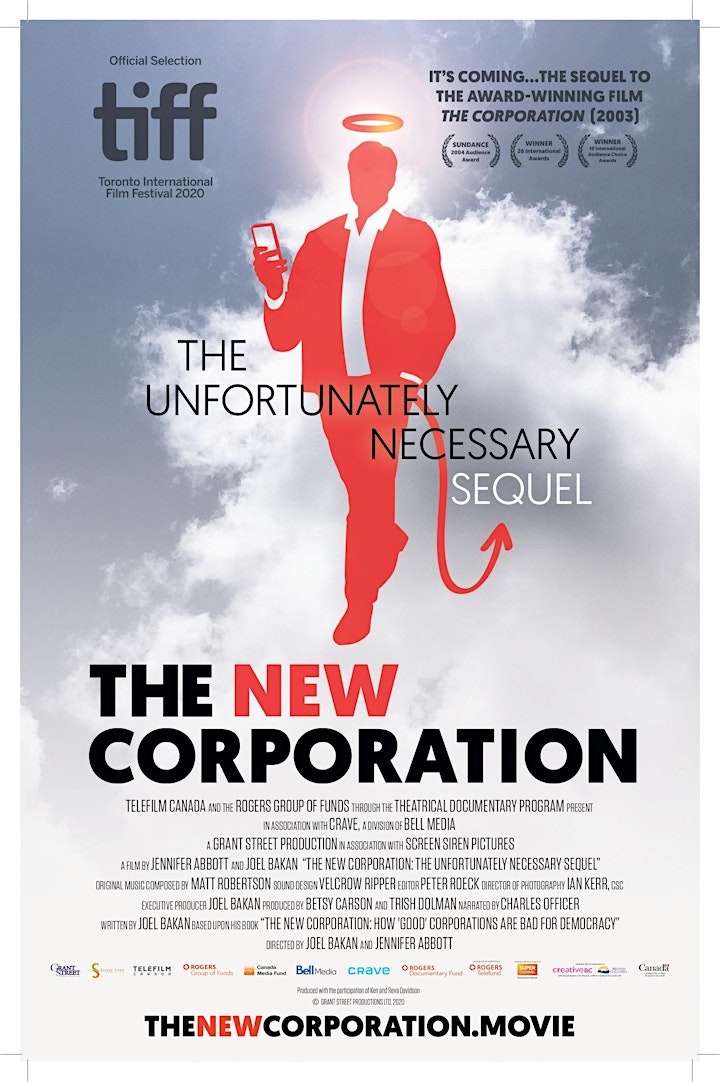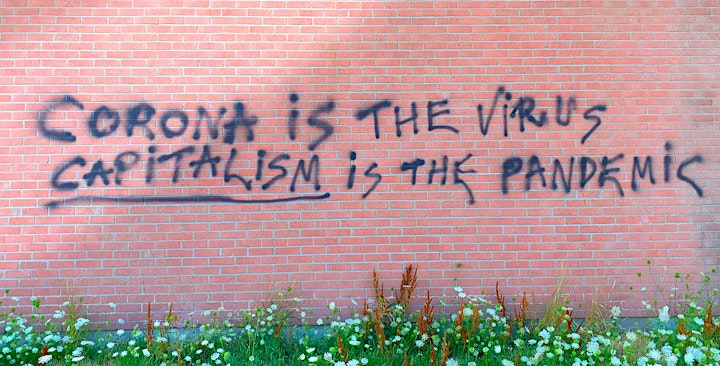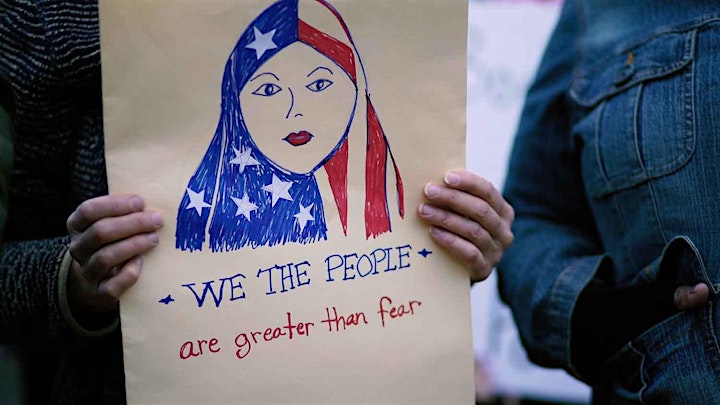 Organizer of THE NEW CORPORATION: The Unfortunately Necessary Sequel - Film Screening