Event Information
Location
MaRS Discovery District
101 College Street
Auditorium
Toronto, Ontario M5G 1L7
Canada
Description
The legal profession is changing fast, and Toronto is emerging as a leading global hub of legal innovation. That's why McCarthy Tétrault and the MaRS LegalX cluster have partnered to create #LexTech16, a one-day conference that will bring together the brightest legal innovators, lawyers, students and technologists to explore the changing legal industry.
We believe in design: the design of the industry and the design and redesign of new and traditional careers as legal practitioners. We also believe Toronto has the infrastructure and proven ability to work with other global hubs needed to create opportunities—the same kinds of opportunities that we hope will emerge from conversations at #LexTech16.
From BigLaw to SmallLaw to NewLaw, join us for an amazing group of speakers and facilitators who are leading the current thinking on legal innovation. You'll enjoy a day that will help you to see the legal industry and your place within it in a new light.
We really look forward to seeing you in April!
#LexTech16
For more information regarding this event, please contact Sangeetha Karalamoorthy or Alexandre Turcotte.
---
*This program is eligible for up to 3 hours of Professionalism Credit and up to 3.25 Hours of Substantive Credit under the LSUC mandatory CPD Regime. McCarthy Tétrault LLP has been approved as an Accredited Provider of Professionalism Content by the Law Society of Upper Canada.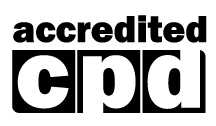 ---


Agenda
9h00 - 9h10: Opening
9h10 - 9h40: Keynote: Tom Finke (Managing Director of Axiom)
9h40 - 10h00: Coffee and emails
10h00 - 10h35: "Buy vs. Build vs. Bricolage"
Introduction: Jason Moyse

Noah Waisberg (CEO, Kira)

Shelby Austin (Partner, Legal Project Solutions, Deloitte)

Ryan McClead (Business Transformation and Innovation Architect, HighQ)
The buy vs. build debate has raged within the law firm for nearly two decades now. Once upon a time, a strong in-house development team was a necessary component of the Legal IT Department, as the needs of lawyers were given little consideration by the big tech companies. But today Legal Tech is thriving and lawyers and technologists are leaving law firms daily to start companies designed to solve the specific technology problems faced by lawyers.
This panel will look at this issue from two perspectives. As a legal tech startup, do you build wholesale solutions to deliver legal services to end users (whether consumers or law firms) or do you build platforms and tools to allow firms to build their own solutions. Secondly, as a legal service provider do you look for comprehensive black box solutions or do you cobble together multiple tools to create your own custom products and services.
10h35 - 11h10: "Future of Work in Law"
Moderator: Krista Jones (Work & Learning Cluster at MaRS)

Nicole Bradick (Chief Strategy Officer, CuroLegal/CustomCounsel)

Stephanie Willson (Chief Professional Resources Officer, McCarthy Tétrault)
The 2016 World Economic Forum's report "Future of Jobs" shows a slight decline in the legal profession by 2020 but more significantly it claims we have entered The Fourth Industrial Revolution driven by an increased pace and complexity of technology advancement. Robotics, big data, artificial intelligence, virtual reality, genomics, stem cells are redefining the world we live in and the rules that govern them. In this new environment, business model change often translates to skill set disruption almost simultaneously and with only a minimal time lag. The legal profession needs to change to support this changing world.
Who is the talent that will fuel this increasingly complex changing world of law? Do we see the development of an emerging war for legal talent? Experience against emerging? Retraining against net new hiring?
11h10 - 11h45: "Legal Tech"
Moderator: Jason Moyse

Casey Flaherty (CEO, Procertas)

Monica Goyal (Lawyer, Entrepreneur, Legal Technologist)
Legal Tech has evolved enough to merit its own Wikipedia page. As noted by Bob Goodman and Josh Harder of Bessemer Venture Partners (Clio's main investor) – ultimately the end goal is not to replace lawyers, but to maximize their efficiency. Far beyond just e-discovery, Legal Tech also encapsulates process automation, legal research, practice management, document storage and handling, billing, accounting and most optimistically, improved delivery to consumers.
Despite incentives for lawyers to become more technologically competent, in many ways, it is still a significant challenge to successfully foster technology beyond a surface level understanding of the benefits and risks.
This panel will speak to the specific objectives, tactics and strategies that can drive adoption of technology by lawyers – and the ensuing benefits for clients of legal services.
11h45 - 12h20: "New Realities of Practice of Law"
Moderator: Jason Moyse

Chris Bentley (Ryerson Legal Innovation Zone and Law Practice Program)

Robert Lapper (CEO, LSUC)
Go to law school. Get an articling position at a firm. Become an associate. Become a partner. If this was ever the norm, it's become more of an outlier choice with diminished prospect of coming to fruition.
Just as changes have impacted the very definition of legal work, the realities of what it is to practice law have changed dramatically. Whether a solo, small firm, inhouse or BigLaw, the impact of technology, globalization, regulation and uncertain economic conditions has created a new reality of the practice of law, which continues to change rapidly. This panel explores the new realities and touches on the need for pragmatic skills that offer value – over and above legal theory and understanding.
12h20 - 13h50: Working Lunch and Design Charrette with Future Design School
Led by a team of professional visual designers, participants will work through real-life design exercises that take them out of their comfort zone and into a space that allows them to be personally and professionally creative.
13h50 - 14h25: "Realities of being Legal Tech"
Moderator: Aron Solomon

Ben Alarie (BlueJ Legal)

Derek Hopfner (LawScout), Shane Murphy (LawScout)

Adam LaFrance (Knomos)
Ben Horowitz, cofounder of Andreessen Horowitz and one of Silicon Valley's most respected and experienced entrepreneurs doesn't mince words with the aptly titled The Hard Thing About Hard Things: Building a Business When There Are No Easy Answers. That's the unvarnished truth for any startup venture – but working in legal has its own nuances and complexities as well.
This panel will explore the highs and lows of Legal Tech startups from the perspective of "doer's" that are in the trenches of building their businesses – having left other more traditional professional jobs behind.
14h25 - 15h00: "Retail Concepts in the Law"
Moderator: Aron Solomon

Dan Lear (Avvo)

Mark Morris (Axess)

Peter Carayannis (StandIn)
Yelpification of lawyers? Legal services delivered from WalMart? An Uber style "App" for lawyers providing just in time, location based services?
Despite a tradition of august professionalism and images of gowns and gavels – law is a business like any other and not immune from disruption and customer service models which proliferate the broader economy.
This panel will discuss examples of legal services operating in the new economy which is much increasingly more consumer driven with a focus on transparency, certainty and value.
15h00 - 15h35: "Big Law is Dead"
Moderator: Jason Moyse

Matthew D. Peters (National Lead, Markets Partner, McCarthy Tétrault LLP)

Mitch Kowalski (Author: Avoiding Extinction: Reimagining Legal Services for the 21st Century)

Joshua Kubicki (Chief Strategy Officer, Seyfarth Shaw)
Adam Smith Esq., a popular blog based in New York and predominantly authored by Bruce McEwen often postulates that growth, and by extension, BigLaw is dead. George Beaton, another thoughtful commentator based in Australia suggests that this is perhaps true for many, but the more adaptable will be able to reinvent themselves – including savvy BigLaw firms. Hence—he is launching Remaking Law Firms as a follow up to his threadbook NewLaw NewRules.
But is it too late? Can large ships turn nimbly enough? This panel will discuss, from opposite perspectives, the likelihood of BigLaw surviving and thriving with refreshed focus and approaches.
15h35 - 16h20: Use of Cloud in Legal

Moderator: Jason Moyse

Niki Black, Legal Technology Evangelist, MyCase - author of "Cloud Computing for Lawyers"

Joshua Lenon (Lawyer in Residence, Clio)
In this session, the panelists will delve into the heady topic of cloud computing for lawyers. They'll discuss the benefits that make cloud computing software so appealing and will share unique and creative ways that lawyers are using cloud computing and other emerging technologies to streamline their law firms and simply their practices. Of course, cloud computing also has drawbacks, some of which are unique to this type of computing. As such the panelists will cover the security and ethical issues encountered when lawyers store their confidential client data online, including issues of particular interest to Canadian lawyers, such as the Patriot Act.
---
Keynote Speaker: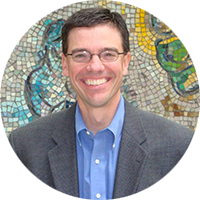 Thomas S Finke
Tom Finke started the Chicago office of Axiom Law in 2008 and currently serves as the Managing Director of Axiom's west region. During Tom's tenure at Axiom, he led a team that won the Association of Corporate Counsel Value Challenge Award for Axiom's work on Kraft's spin-off. Since 2010 he has also served as an adjunct professor at Northwestern University School of Law, where he teaches a class on the role of in-house counsel.
Prior to Axiom, Tom was at Tribune Company, where he served as Senior Vice President of Tribune Interactive. In that role, he managed Tribune's ownership stake in CareerBuilder.com and cars.com.
Tom started his career at Sidley & Austin where he served as the General Counsel for a division of a Fortune 500 client. Tom is a graduate of Northwestern's JD/MBA program and holds a BA from Claremont McKenna College.


Confirmed Speakers and Facilitators - Please check here regularly as there are more to come: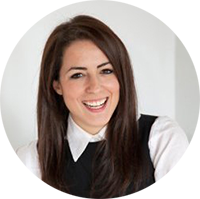 Shelby Austin, Partner, Legal Project Solutions, Forensic, Deloitte
Shelby Austin is an advisor with MaRS LegalX and the Innovation and Growth Leader for Deloitte's Financial Advisory Practice and also leads its Legal Project Solutions ("LPS") offering. LPS focusses on managing large-scale document review and due diligence projects on litigation and competition matters and corporate transactions. Shelby also consults on Legal Spend Management for corporate legal departments.
Prior to joining Deloitte, Shelby was the Founder of ATD Legal Services PC ("ATD") in Toronto, which was acquired by Deloitte. Prior to founding ATD, Shelby was a Partner at a large Bay Street law firm where her practice focused on complex corporate and commercial litigation matters.
Shelby is also the recipient of several awards, including, the Risings Stars award given by Lexpert Magazine to Canada's leading lawyers under 40, and the Canada's Most Powerful Women: Top 100 award given by The Women's Executive Network (WXN). ATD was also named one of Canada's Hot 50 companies by Profit Magazine.
Shelby is an author of the 2015 release, A Practical Guide to eDiscovery in Canada, and has also published articles in the areas of e-discovery and legal outsourcing. She has also presented this year on various topics involving legal innovation, e-discovery, and outsourcing. Shelby also currently serves on the eDiscovery Implementation Committee, on the Board of Directors of Ladies Learning Code, and advises legal startups.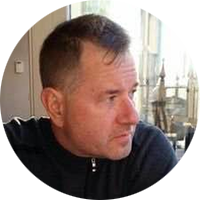 Mitch Kowalski
Mitch is a globally recognized thought-leader on the legal services industry and sought after commentator on the future of the legal profession in publications worldwide. He is the author of the critically acclaimed, American Bar Association best-seller, Avoiding Extinction: Reimagining Legal Services for the 21st Century. As a visiting professor at the University of Calgary Law School, he studies and teaches worldwide trends in the legal services market.
@mekowalski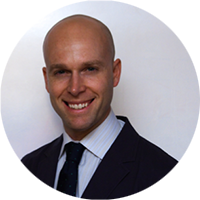 Noah Waisberg, CEO and Co-founder, Kira Inc.
Prior to founding Kira Systems, Waisberg practiced as a lawyer at the law firm Weil, Gotshal & Manges LLP in New York, where he focused on private equity, mergers and acquisitions, and securities. He holds a J.D. from the NYU School of Law, an A.M. in Political Science from Brown University (where he completed the coursework and comprehensive examinations for a Ph.D), and a B.A. with honours from McGill University. He is a regular commentator on contract analysis, legal technology, and AI, and has spoken at conferences including SXSW Inter- active, ILTACON, and ReInvent Law. Waisberg was named an International Gamechanger of the Year in M&A Technology by ACQ5 in 2015.
@nwaisb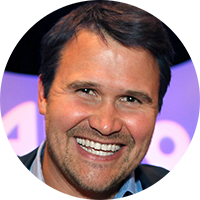 Dan Lear, Director of Industry Relation, Avvo
Dan is the Director of Industry Relations at Avvo, Inc., where he manages relationships with the legal industry. He is a technology lawyer, facilitator, and blogger, and the cofounder of the Seattle Legal Technology and Innovation MeetUp. He's also blogged and written extensively about the profession and its evolution on his blog Right Brain Law.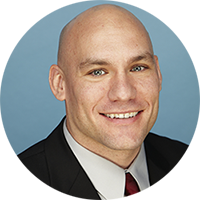 Benjamin Alarie, CEO, Blue J Legal
Benjamin Alarie, M.A. (Toronto), J.D. (Toronto), LL.M. (Yale) is CEO of Blue J Legal and the Osler Chair of Business Law of the Faculty of Law at the University of Toronto (currently on academic leave). Professor Alarie researches and teaches in taxation law and judicial decision-making. Before joining the Faculty of Law in 2004, Professor Alarie was a law clerk for Madam Justice Louise Arbour at the Supreme Court of Canada. His publications have appeared in numerous academic journals, including the British Tax Review, the Canadian Tax Journal, the Osgoode Hall Law Journal and the University of Toronto Law Journal. His research has been funded by the Social Sciences and Humanities Research Council, the Canadian Foundation for Innovation and the Ontario Ministry of Research and Innovation. He is coauthor of several editions of Canadian Income Tax Law, including the most recent 5th Edition (LexisNexis, 2015), and was awarded the Alan Mewett QC Prize for Excellence by the law school's graduating class of 2009.
@balarie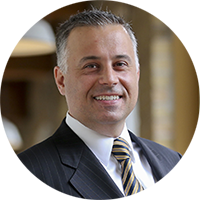 Peter Carayiannis, Partner, Deloitte Conduit Law LLP
Peter Carayiannis is a partner at Deloitte Conduit Law LLP, an alternative model law firm practicing in affiliation with Deloitte Canada. After practicing law for several years at one of Canada's largest national law firms as a corporate lawyer, Peter set out to build a new model of law firm focused on finding more efficient and effective ways of working with his clients and to deliver quality legal services to Canadian businesses. It was this experience of delivering on-site and on-demand legal services that would lead to the founding of Conduit Law, and the subsequent affiliation with Deloitte Canada.
Peter has also worked closely with the LegalTech community and was one of the driving forces behind StandIn, the first ever location based mobile app that connects legal professionals in real time and facilitates seamless, simple and immediate payments. StandIn is the solution to a consistent problem of lawyers with busy practices requiring numerous appearances. Launched in 2015, StandIn covers cities across the US and Canada, from coast to coast.

Peter is a frequent speaker on entrepreneurship and innovation, especially as it applies to the practice and business of law. He has spoken at numerous conferences and events in both the US and Canada.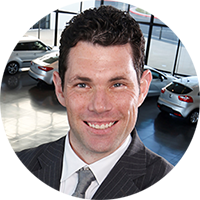 Casey Flaherty Principal, Procertas
Casey Flaherty is the founder of the legal tech consultancy Procertas (a LegalX company). Casey is a former in-house counsel who now consults, writes, and speaks on legal technology, process improvement, legal operations, spend management, and metrics. Casey is the creator of the Service Delivery Review, a strategic-sourcing methodology focused on how well law firms utilize process and technology to deliver legal services, and the Legal Technology Assessment, an integrated testing and training platform targeted at using common desktop software in legal work.
@DCaseyF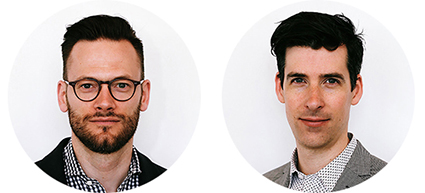 Derek Hopfner & Shane Murphy, Founders, Law Scout
Law Scout is an online legal marketplace, connecting small businesses with pre-vetted lawyers who work at upfront, fixed fees. The platform provides value to both entrepreneurs and lawyers by streamlining and automating the legal process.
Prior to Law Scout, Derek worked for over 6 years as a lawyer focused on corporate law and litigation at an Edmonton-based mid-size law firm. He received his law degree from the University of Alberta.
As for Shane, he worked as a litigation and class action lawyer at a Toronto-based boutique law firm. He holds two law degrees from McGill University and a master's degree from the London School of Economics.
@MyLawScout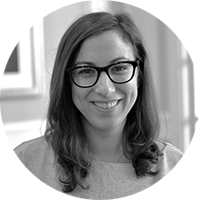 Nicole Bradick, Chief Strategy Officer, CuroLegal
Nicole Bradick is Chief Strategy Officer at CuroLegal, a company that works with lawyers to launch and grow next-generation firms through its consulting services, technology development, and flexible staffing solutions. She was the founder and CEO of Custom Counsel, a nationwide network of freelance attorneys, which was acquired by CuroLegal in 2015.
Nicole regularly writes and speaks about the changing legal marketplace, the evolution of the law firm business model, and the technology that allows attorneys to do their work better, faster, and cheaper. For her work in this area, she was named a 2012 ABA Journal "Legal Rebel" and was named to the Fastcase 50 list of global legal innovators in 2014.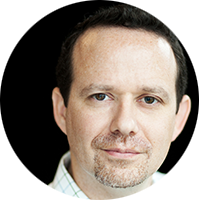 Joshua Lenon, Lawyer in Residence, Clio
Joshua Lenon is an attorney admitted to the New York Bar. He studied law at St. Louis University School of Law, obtaining a Juris Doctorate and a Certificate in International and Comparative Law.
During this time, Joshua clerked for the Missouri Attorney General, helping prosecute discrimination claims on behalf of Missouri citizens.
Joshua also studied European Union Law at the University of Georgia School of Law's Brussel Legal Seminar.
Joshua has since helped legal practitioners improve their services, working for Thomson Reuter's publishing departments in both the United States and Canada.

Joshua currently serves as Lawyer-in-Residence for Clio, providing legal scholarship and research skills to the leading cloud-based practice management platform from Vancouver, Canada. He's been a guest lecturer for movements like legal hacking and legal technology at schools like MIT, Suffolk Law, and Vanderbilt, as well as before organizations like ReinventLaw and the ABA Law Practice Futures Initiative.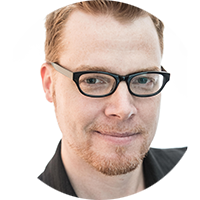 Josh Kubicki, Chief Strategy Officer, Seyfarth Shaw LLP
As a seasoned intrapreneur within the legal vertical, Josh is a firm believer in the capacity of mature organizations to drive innovation and launch new businesses. Drawing from his experience consulting for legal businesses of all shapes and sizes, Josh combines design thinking and Lean startup methodologies to strengthen the organization's innovation platform.
As the Chief Strategy Officer at Seyfarth Shaw, Josh leads market-driven development and growth initiatives for the entire Seyfarth Family. He works closely with the SLC management team on strategy and innovation, particularly in the application of business model design to the evolution of corporate legal buy.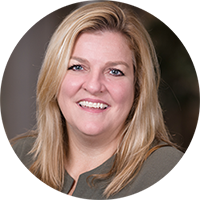 Krista Jones, Head of Work & Learning, MaRS Discovery District
Krista is the senior advisor and lead of the Work & Learning Cluster at MaRS. She has been a passionate innovator and building of technology-based businesses since 1988. She has worked in both large public companies and in startups. She is an engineer, entrepreneur, mentor and an expert at solving ambiguous problems.

She has a unique combination of strategic, technical, operational and marketing expertise. She is known for her comprehensive knowledge of existing and emerging technologies and architectures. At MaRS, Krista currently leads the education cluster, an emerging sector that applies innovative technologies, advances in pedagogy and business models to advance the global education industry.
To date, Krista has personally advised over 350 startups and worked with 1,300 ventures in the ICE industries. Krista and her husband owned a children's technology educational franchise that fostered early innovation and creativity in robotics, animation, digital art and video game design.

@KJatMaRS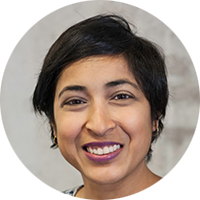 Monica Goyal
Monica began her career working as an engineer in R&D for companies like Toshiba, Nortel, and Nokia while earning a Master of Engineering at Stanford. She loves law and her background as an engineer has made her a problem solver, an approach she brings to law. This lead to two legal initiatives My Legal Briefcase and Aluvion Law. Her focus is to help people solve legal problems in an efficient and tech-savyy manner. She also loves teaching and is presently teach a cours Legal Information Technology at York University's Osgoode Hall. She was named one of 10 Women to Watch in Tech in the Journal of the American Bar Association.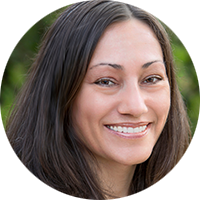 Nicole Black, Legal Technology Evangelist, MyCase
Nicole Black is a Rochester, New York attorney and the Legal Technology Evangelist at MyCase, a law practice management software company. She is the nationally-recognized author of "Cloud Computing for Lawyers" (2012) and co-authors "Social Media: The Next Frontier" (2010), both published by the American Bar Association. She also co-authors "Criminal Law in New York", a Thomson West treatise. She writes a weekly column for the Daily Record and has authored hundreds of articles and regularly speaks at conferences regarding the intersection of law, mobile computing and Internet-based technology.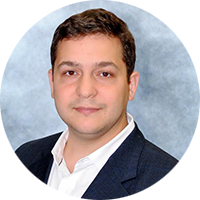 Mark Morris, Co-founder, Axess Law
Mark began his career working as the Attorney General of Ontario's Senior Policy Advisor. Following that, Mark founded Slatewood Retail Advisors, a retail consulting firm primarily focused on the restaurant and apparel market space. In that capacity, Mark transformed small local brands into national chain operations and worked to assist growing international businesses with their legal franchise work, their core branding and their operational workflows.
Presently, Mark is a co-founder of Axess Law, one of Canada's leading retail law firms with 10 locations in the GTA. Last month, Axess Law was selected as one of the Top 5 Canadian Innovative Law Firms by the Financial Times newspaper.
Mark frequently lectures on Real Estate law and regularly teaches Real Estate Law Courses at the Ontario Real Estate College. In 2014, Mark was selected as one of Canada's Top 25 Most Influential Lawyers and was recognized as one of the top 5 Legal Change Makers as rated by Canadian Lawyer magazine.
Mark was called to the Ontario bar in 2002 and has an M.B.A. from the Rotman School of Management, a Law Degree from McGill University and a B.A. from the University of Toronto.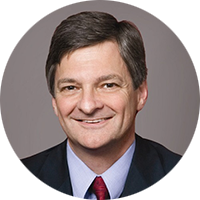 Chris Bentley, Executive Director, Legal Innovation Zone and Law Practice Program
Chris practiced criminal defence and labour law for 23 years at every level of court. While teaching part-time for 10 of those years at Western's law school, he set up the Careers Office and was recognized for his teaching. He was a founder and the first chairperson of Neighbourhood Legal Services of London and Middlesex, established to help those who could not afford legal services. Chris was elected as the MPP for London West in 2003, and was a Minister in the Ontario Government for 10 years, including Labour, Training, Colleges and Universities, Energy, Aboriginal Affairs and Attorney General for four years.
While in government, Chris led change initiatives such as Justice on Target, that reduced appearances and time to trial in criminal cases for the first time in 18 years (nationally recognized and twice internationally nominated), a health and safety initiative that reduced injuries by 20%, the 4 Pillars of Family Reform, Civil Justice Reform, the largest funding increase in Legal Aid's history, and was part of a new approach to Aboriginal relations recognized by the United Nations.
After politics he joined Ryerson University and helped obtain and set up the Law Practice Program, a modern approach to transition year training for lawyers. He recently helped establish the Legal Innovation Zone, Canada's first, to help build an accessible 21st century justice system.
U of T law and Cambridge U grad, Chris is also an author. He enjoys life with his wife, Wendy, and two daughters. He also runs - unfortunately, that has not improved.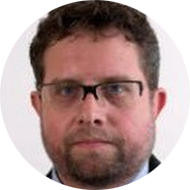 Ryan McClead, Business Transformation and Innovation Architect, HighQ
Ryan McClead is the business transformation and innovation architect at HighQ. He is a 2015 FastCase 50 recipient - honoring 50 "entrepreneurs, innovators, and trailblazers... who have charted a new course for the delivery of legal services" - and he is a regular contributor to the popular 3 Geeks and a Law Blog. Prior to joining HighQ, Ryan led the Global Legal Technology Innovation initiative at Norton Rose Fulbright. He has spent the last 13 years in BigLaw technology advocating for and implementing policies, procedures and tools to improve the flow of knowledge and the pace of innovation within firms. He has worked with all facets of the business to find logical and technological solutions to problems plaguing individuals, departments and the firm at large.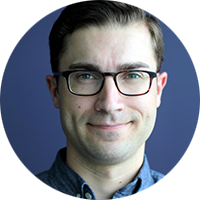 Adam LaFrance, Co-Founder & CEO, Knomos
Adam is a lawyer by trade but a builder at heart. A graduate of McGill Law and called to the bar in B.C. and Québec, his professional experience covers a range of legal practice at the Canadian Internet Policy and Public Interest Clinic, Davies Ward Phillips & Vineberg, and as a sole practitioner. In 2014, Adam co-founded Knomos to solve systemic issues in legal research and knowledge sharing.
Knomos is a web app building a visual knowledge network of legal information for research, education, and collaboration (think Google Maps for Law). The Knomos platform leverages data visualization and deep machine learning technologies to bridge the legal knowledge gap for everyone.
Knomos will release a first of its kind public beta in Summer 2016 thanks to key partnerships with Data BC, the Supreme Court of Canada, the Canada Media Fund, MaRS LegalX and Microsoft Ventures.
@ehlafrance & @theknomos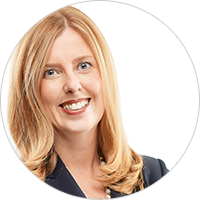 Stephanie Willson, Chief Professional Resources Officer McCarthy Tétrault LLP, Toronto
Stephanie Willson is McCarthy Tétrault's Chief Professional Resources Officer. Ms. Willson's mandate is to ensure that McCarthy Tétrault's talent management programs and practices for all of the firm's legal professionals nationally are second to none. She is a member of the firm's leadership team and works to advance all aspects of professional development and engagement in the firm. With over 15 years of experience implementing talent management programs and 5 years' experience as a commercial litigator, Ms. Willson has established herself as a leader in lawyer recruitment, talent management and leadership development. McCarthy Tétrault is now consistently recognized as a top Canadian employer and top Diversity employer.
Ms. Willson was honoured by the Professional Development Consortium in December 2014 with the inaugural Richard Pearson Award for her innovative spirit, a demonstrated commitment to teaching and mentoring and a life-long love of learning, and was recognized in April 2015 as one of "Canada's Best of the Best" in the Human Resources field. Most recently, Ms. Willson has been named among Profiles in Diversity Journal's top 100 "Women Worth Watching", recognizing her contributions in talent management and as a leader in her field.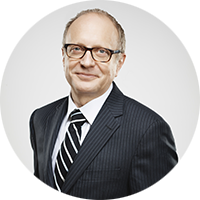 Robert G.W. Lapper, Q.C., Chief Executive Officer, The Law Society of Upper Canada
Robert G.W. Lapper, Q.C., joined The Law Society of Upper Canada as Chief Executive Officer on February 1, 2012.
For seven years, beginning in 2001, Robert was the Assistant Deputy Attorney General, Legal Services Branch, for the Province of British Columbia. He oversaw a complete organizational and service transformation
in the Legal Service Branch during his tenure there. He was honoured with a Queen's Counsel appointment in December 2002.
After clerking with the British Columbia Supreme Court, he practised law as an associate and later partner in a firm in Sidney, British Columbia, for 10 years. During that time, his practice included a variety of areas.
One - emerging aboriginal law issues - engaged his interest in particular. Robert joined the Province
of British Columbia, in 1994, as a lawyer in the Legal Services Branch, Ministry of Attorney General, to focus on aboriginal law issues. His work included acting as one of the counsel to the Nisga'a Treaty negotiations, which concluded the first "modern" treaty in British Columbia. In 1998, he was appointed to head the Aboriginal Law Practice Group in the Legal Services Branch.
Robert has a passion for legal and justice issues and wide-ranging experience in legal policy and operations, and is a frequent speaker, lecturer and writer on public law, aboriginal law, commercial law and related issues. He also has a long history of volunteer engagements with community organizations.
Future Design School: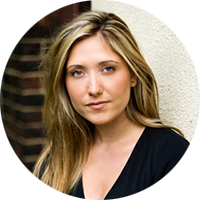 Sarah Prevette, Founder and CEO, Future Design School
Sarah Prevette has a long history of innovative product development. A serial entrepreneur, she was the founder of well-known online properties Sprouter and BetaKit (acquired) and the co-founder of BrandProject LP – an investment firm that invests in and works with early-stage startups. Sarah launched Future Design School to empower all individuals to be creators and help turn great ideas into meaningful innovation.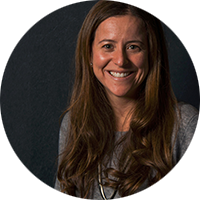 Sandra Nagy, Director of Learning, Future Design School
Sandra Nagy has dedicated her career to innovation in learning. She has spent the last decade as a senior strategist at Pearson Education - the world's leading learning company. She received her Master's in Technology Education from Harvard and has helped digitize classrooms across Canada through her expertise in experience design. Sandra joined Future Design School to build strong academic partnerships and develop efficacious youth programming.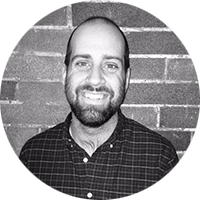 Vince Duquette, CTO, Future Design School
Vince Duquette is an exceptionally talented engineer. Having been the lead developer at Sprouter.com (acquired in 2011) and BetaKit.com (acquired in 2013), Vince went on to start his own boutique development agency, HangarOne Digital, and join the faculty at Ryerson University. Passionate about working with startups, he is an active advisor at Ryerson's Digital Media Zone and continues to mentor young entrepreneurs. Vince builds all new products at Future Design School .
---


Organizers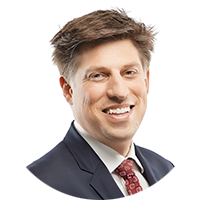 Matthew Peters, National Lead, Markets Partner, McCarthy Tétrault LLP
Matthew Peters leads all external initiatives at McCarthy Tetrault, including (a) the industry and client programs, (b) alternative pricing models and (c) innovative solutions for clients. In this role Matthew sits on the firm's senior leadership team.
Matthew also practices in the technology group at McCarthy Tetrault, with a focus on providing strategic advice to clients involved in large complex commercial transactions.
Matthew has been ranked among Canada's top lawyers by numerous publications, such as the 2015 The Best Lawyers in Canada in the area of technology law and information technology law, and he has been named The Best Lawyers' Vancouver Technology Law Lawyer of the Year in 2012 and 2015. He also appears in the 2013 Canadian Legal Lexpert Directory as a leading lawyer in the areas of computer and IT law, corporate mid-market, private equity and technology transactions; 2012 Chambers Global: The World's Leading Lawyers for Business in the area of information technology; and 2011 International Who's Who of Internet and E-Commerce Lawyers.
Mr. Peters was the recipient of the 2010 Lexpert Rising Stars: Leading Lawyers Under 40 award for his exceptional leadership and the high level of service he provides to his clients.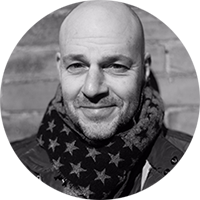 Aron Solomon, Head of LegalX at MaRS
Aron is the Innovation Lead for the LegalX cluster and Senior Advisor for education technology at MaRS. An educator and entrepreneur, Aron has over a quarter century of experience in the business of schools and innovation. Formely CEO of THINK Global School, Aron is the founder of smartwise and SVbstance, as well as a partner in UNFINISHED. He continues to speak regularly on eduction and innovation, and is an ICT Venture Services advisor at MaRS.
@aronsolomon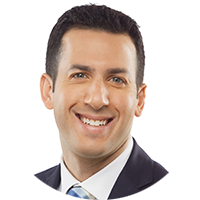 David Cohen, Lawyer, Project Management, McCarthy Tétrault LLP
David is a lawyer at McCarthy Tétrault whose practice focuses on legal project management and pricing for client matters. He works closely with lawyers from each of the firm's offices and practice groups to develop fee estimates and alternative fee arrangements for new matters, and to track progress on various phases or components of existing files. David regularly provides advice to clients on different types of fee arrangements that may be suitable for legal projects. David is also engaged in process improvement initiatives at McCarthy Tétrault, and works with lawyers at the firm to develop new solutions and improve upon existing legal processes in order to help clients achieve their cost containment objectives.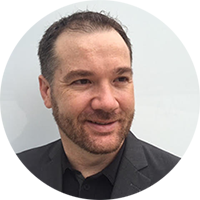 Jason Moyse, Industry Lead, MaRS LegalX and Manager, Legal Business Solutions at Elevate Services
Jason Moyse has served on global teams implementing major customer experience initiatives as a connector/doer/spark and key trusted advisor to the C-Suite, Senior Leadership and Governance Teams for legal and business matters.
With a depth of experience leading and facilitating cross functional teams, Jason has served as a core or extended team member on numerous change management projects impacting legal, finance, I.T. and customer experience, often via a Lean Six Sigma methodology.
Along with his LegalX partner, Aron Solomon, he has written articles (www.lawmade.com) and hosted events focused on #legallean, startups and the NewLaw fusion of technology, design, process improvement, document automation and lean strategy as applied to legal and advisory services. A lawyer and Lean Six Sigma Black Belt, Jason is Manager of Legal Business Solutions on behalf of Elevate Services – a next generation legal service provider helping law firms and corporate legal departments improve efficiency, quality and outcomes through consulting, managed services, technology and talent.
@jasonmoyse
Date and time
Location
MaRS Discovery District
101 College Street
Auditorium
Toronto, Ontario M5G 1L7
Canada