Description
The New Leaders is an event series that brings ambitious people together to network and learn around the theme of systems leadership.


Connect with like-minded change-makers and start conversations to build a better future.


Get ready for a networking event like you've never seen before. Faciliated networking is punctuated with talks from inspiring systems leaders who take centre stage to share short stories of their experiences working across sectors, leading through influence, and noticing patterns – just some of the skills required to make bold systems impact.
At our January event, 88% of the 250 attendees left with at least two exciting connections, over 90% said they were inspired to further explore systems leadership, and 75% said they'd recommend the event to a friend.
Systems leaders ask why before they ask how.
Systems leaders don't dominate, they collaborate.
Systems leaders have more questions than answers.
Learn to lead through influence, not control.
Fellows from Studio Y's current cohort will also be hosting breakout sessions before the official event begins. We encourage you to attend for a glimpse into the systems challenges we've spent the last eight months exploring! You will be prompted to let us know if you'd like to attend these when you register.
AGENDA:
5:00 p.m. - Registration opens
5:30 p.m. - Cohort 4 Showcase Breakout Sessions
6:30 p.m. - Systems Leadership Series - Welcome remarks
8:00 p.m. - Closing Remarks & open networking
SPEAKERS: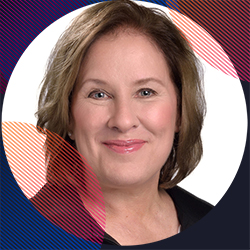 Ilse Treurnicht
CEO, MaRS Discovery District
Ilse Treurnicht is the CEO of MaRS, a leading innovation hub located in Toronto and networked across Canada. Ilse joined MaRS in 2005, when the centre first opened. She oversees both the development and programs of MaRS.
Ilse is an active member of Canada's innovation community – she has served on the boards of private companies, industry associations and public sector organizations, as well as several government advisory panels. She was Chair of the Canadian Task Force on Social Finance in 2010 and chairs Canada's National Advisory Board to the G7 Task Force on Social Impact Investing. She is a member of the Government of Canada's Science, Technology and Innovation Council, and is on the Board of Directors of the Public Policy Forum. She is Chair of the Board of Triphase Accelerator Corp, a cancer drug development company, and a Board member of Cogniciti, a brain health company. Ilse was inducted into the WXN Top 100: Canada's Most Powerful Women Hall of Fame in 2013, and received the RBC Top 25 Canadian Immigrant Award in 2014. She also received an Honourary Doctorate from the University of Ontario Institute of Technology in 2014.
Ilse grew up in South Africa, and completed BSc and MSc degrees at Stellenbosch University. She holds a DPhil in chemistry from Oxford University, which she attended as a Rhodes Scholar.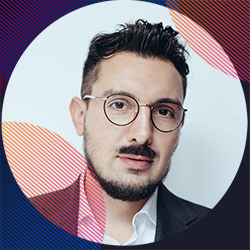 Vuk Magdelinic
Co-founder & CEO, Overbond
Overbond brings all bond market participants together. It is a platform that makes primary bond issuance digital, transparent and secure. Overbond connects corporate and government issuers with dealers and investors directly. Before founding Overbond, Vuk's career spans over 10 years in capital markets and technology. As PwC Risk and Regulatory consulting manager, Vuk led large digital transformation programs at Deutsche Bank and BNY Mellon in New York City. Prior to that, he worked at CIBC Fixed Income trading floor in Toronto in structured products origination capacity. Vuk has collaborated on numerous publications addressing key trends in fintech innovation. Vuk holds electrical engineering degree from University of Toronto, MBA from Ivey School of Business.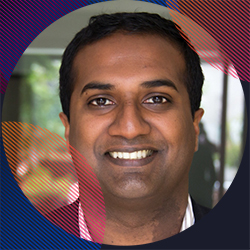 Matthew Thomas
Co-founder & CEO, Paddle Inc.
Matthew Thomas is the co-founder and CEO of Paddle Inc., a career development platform for non-linear careers. Matthew was previously managing director of Prospect Madison, a cross-sector leadership advisory firm. This company aimed to enhance collaboration across the business, government and non-profit sectors to address society's most pressing issues. Matthew chairs the boards of Young Canadians in Finance, Young Diplomats of Canada and CanLeads. He also serves as a David Rockefeller Fellow of the Trilateral Commission and is a member of the World Economic Forum and Banff Forum communities. He has work published in the Harvard Business Review, Triple Strength Leadership, and has previously worked at The Intersector Project, McKinsey & Company, Department of Finance Canada, and Morgan Stanley.