Actions and Detail Panel
The New Marketing Department in a Digital World
Fri, 12 May 2017, 3:30 PM – 6:00 PM EDT
Description
Come join us and our expert panel for an insightful, honest and inspiring conversation about the future of marketing departments in a technology-driven world.
---


---


ARE YOU A MARKETER DEALING WITH DIGITAL TRANSFORMATION IN YOUR ORGANIZATION?
You're invited to an intimate and interactive event on May 12, 2017, to discuss "The New Marketing Department in a Digital World." Hear from our C-suite marketing panel from McDonald's Canada, ALDO and the Canadian Olympic Committee who are at the forefront of building successful marketing teams yet faced with incredible challenges. They'll share their insights and opinions in a provocative panel discussion—from how to align with business objectives and strategy to talent integration and execution.
PANELISTS:
Antoinette Benoit, SVP Marketing McDonald's Canada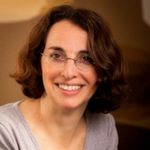 Antoinette Benoit joined McDonald's Restaurants of Canada Limited as Senior Vice President of Marketing in March 2014. Prior to joining McDonald's Canada, Antoinette held the position of Vice President, Strategy & Insights at McDonald's Europe.

A native of Paris, France, Antoinette joined McDonald's France in 1997 as Product Manager, Local Store Marketing. In addition to her professional leadership, Antoinette is a passionate advocate of diversity and inclusion initiatives across McDonald's and served as Committee Chair of the European Women's Leadership Network (EWLN) from 2009 to 2012.
---
Derek Kent, CMO Canadian Olympic Committee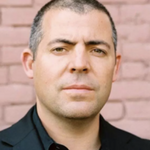 Derek is a seasoned communications and brand marketing leader and his unique background includes working with the world's best-known brands, including Nike, the Olympics and Molson-Coors. He fuses his global experiences in PR, Marketing and Sales with his creative vision, to build brand strategies and campaigns that turn heads. Since arriving at the COC in 2011, Derek has been a passionate agent of change, building a best-in-class team that delivered a dramatic increase in licensing revenue, sponsorship revenue, brand engagement and multiple award-winning campaigns. He is the architect of #WeAreWinter the COC's largest and most successful marketing campaign in its history, garnering 23 marketing, digital, social, and graphic design awards. He was formerly based in New York as the US Media Relations Director of NIKE, Inc., the world's leading sports company.
---
Jennifer Maks, VP eCommerce (Head of Marketing) ALDO Canada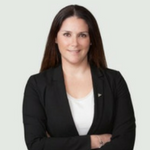 ---


WHY SHOULD MARKETERS ATTEND?
As technology and digital platforms collide with traditional brands and media how will the Marketing department of the future shake out? How do you build truly integrated marketing teams? Foster digital and innovative technology expertise? Build a marketing department at the forefront of innovation?
Whether you're a marketing manager on the front lines or a seasoned exec, this is your opportunity to meet colleagues across many industries in a relaxed setting. After the panel and interactive discussion, please stick around to talk shop at a cocktail reception with yummy food and drinks where you can mingle with your fellow marketing mavens.
Tickets are $40 and go towards the costs of hosting this non-profit event. (Refreshments and drinks are included in ticket price)
---
We've limited the attendance to keep it intimate and interactive so don't miss out on securing your seat!