A free monthly virtual meet-up for internationals living in Canada (or those thinking of making the move!)
About this event
As our in-person meet-ups are not possible, connect with Kate Johnson, host of the New to Canada podcast, and other internationals living in Canada on our monthly Zoom social call!
We all go through very similar challenges and triumphs when moving to a new country - and networking is KEY! Join us as we share about where we are from, why we chose Canada as our new home, and what we've learnt along the way.
Expect insider information, top tips & advice, pets, Netflix recommendations, and a lot of laughs...
Can't wait to meet you - See you there!
*By entering your email address, you are giving the Newcomer Collective express permission to send you email communications. No spam, I promise! Just valuable information and newcomer stories to help support you along your new Canadian journey. You can opt-out at any time.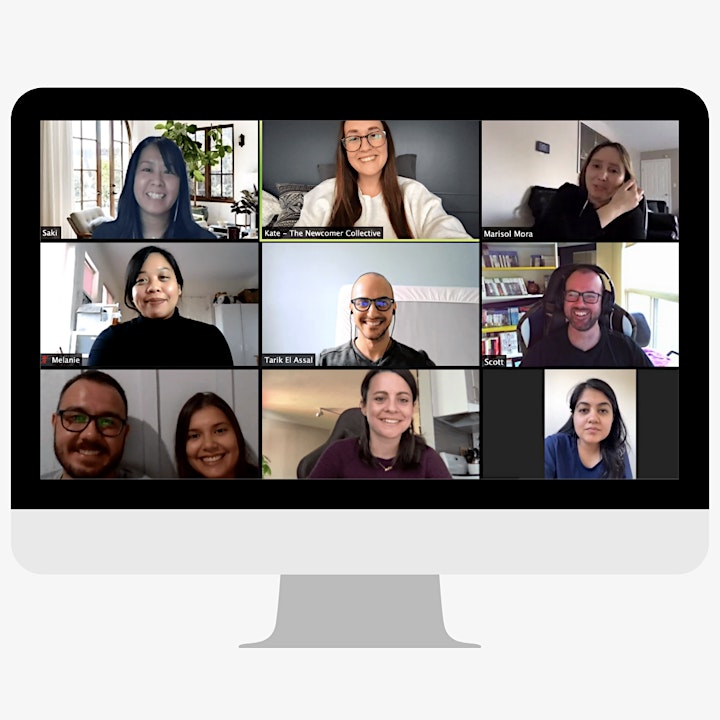 Organizer of The New to Canada Social
The Newcomer Collective is a digital home for internationals living in Canada that shares honest, real-life stories & lessons from others who have made the big move.
Moving to a new country is anything but easy... Through weekly podcast episodes, monthly virtual events, newcomer products and online community - Let us help you make sense of your move, learn from our mistakes, introduce you to the right experts, and inspire you to achieve your goals in Canada.