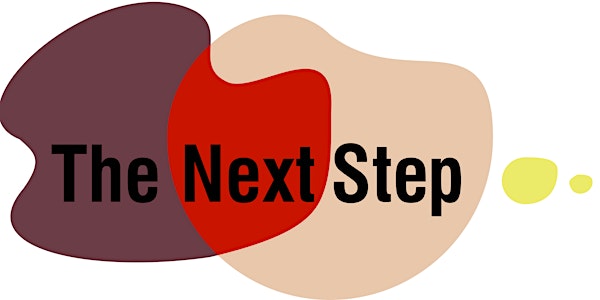 The Next Step Conference 2021
A city-building conference rooted in equity, community, and most importantly, direct action items.
About this event
Thank you everyone to joining The Next Step 2021! To donate to support Unity Kitchen's emerging community garden please follow the directions below.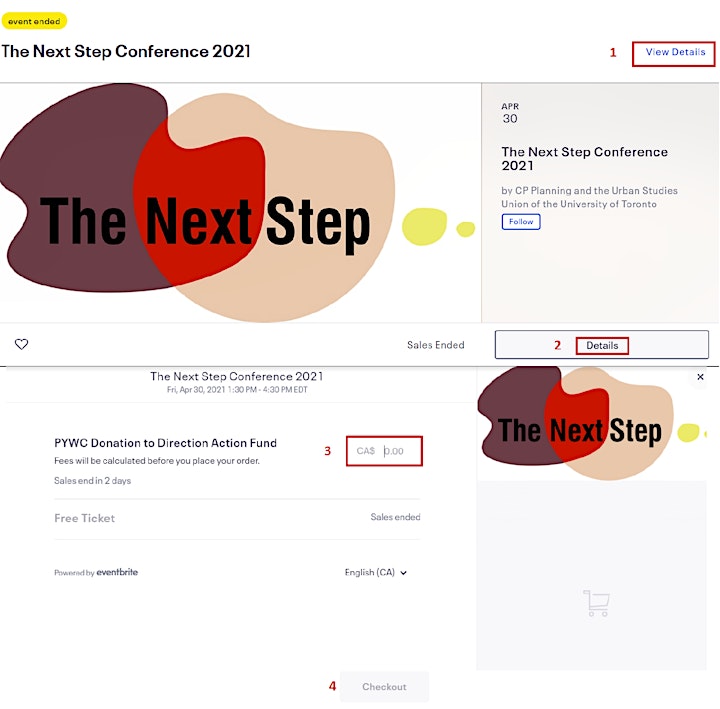 The Next Step is FREE and designed to facilitate new relationships among the diversity of those who consider themselves to be active or prospective participants in the process of city/community building. This year's direction action donation goes towards constructing vegetable planters at the Holy Trinity Church, in contribution of their community programming and food kitchen.
The Next Step will be hosted on Zoom. Register to have the event added to your calendar and to let us know which Panel you plan on attending. Registration helps greatly with our coordination :)
About
Inclusive city-building requires purposeful action. That's why we created The Next Step. Building on the values shared at the 2020 conference, we've pushed ourselves forward to provide two action oriented sessions to support you in putting equity in motion. Leading city-builders from across the region invite you to join us in dialogue and conversation that build relationships and the seeds of strategies that will help make cities better spaces for all.
Schedule
1:30 - 2:00 Hellos, How do you dos, and Check ins
2:00 - 3:00 The Role of Community in Urban Sustainability
3:00 - 4:00 Decentring Silos, with Food
4:00 - 4:30 Closing Actions
12:30PM: Hellos, How do you dos, and Check ins
Opening Remarks: Cheryll Case (CP Planning), Nathan Wener, Willow Cabral (Urban Studies Student Union), The Next Step organizing team
The Next Step organizing team will give a background on The Next Step. This includes a recap on this year and our hopes and intentions for your experience over the conference.
2PM: The Role of Community in Urban Sustainability
Panelists: Amory Ngan (City of Toronto – Tree Planting), Sophia Fan (LEAP UofT & University College Literary and Athletic Society Sustainability Commissions), Dr. Blake Polland (Professor at Dalla Lana School of Public Health & Co-Director of the Environmental Health Justice in the City Research Network)
3PM: Decentring Silos - With Food
Curators: Jennifer Khan (Ellis Don), Hannia Cheng (Tea Base), Zachary Grant (Holy Trinity Church), Cheryll Case (CP Planning)
Prompt questions provided by session curators. Centred on food and community. We'll be creating word clouds together :)
4PM: Closing Actions
Sharing of some final words. And kept time to practice The Next Step ethics of actions through the sharing of opportunities to act. This includes our sharing of a list of ZAPs/Calls2Actions to make in support of more inclusive cities. ZAPs/Calls2Action by Progress Toronto, Acorn, and others.
Learn Together
COVID has exposed the great need for city-builders across diverse lived experiences and roles to develop their ability to transform empathy into action. Part of this process is learning about the differences in challenges and opportunities that exist based on someone's social and geographic location. At The Next Step city builders will learn about these details in the realms of environmental sustainability and will engage in human to human dialogue with other city builders to learn more about their perspectives on the needs to make cities better places that are inclusive to all.
Who is a City Builder?
A city builder is someone who envisions a better future. The employ their resources, time, energy, and connections, to enable our city to work.
A sample group of city builders:
Urban Planners
Architects
Real Estate Developers & Financiers
Trades people
Artists
Health Program Coordinators
Community Leaders
Youth Counselors
Sponsors
Co-Founders: CP Planning and the Urban Studies Student Union of the University of Toronto
Platinum
The University of Toronto, School of Cities
The University of Toronto, Arts and Sciences Student Union