The Nexus between Climate Action & Gender Equality: A Dialogue
Description
Did you know that the number one solution to global warming is educating girls and family planning?
Join Drawdown Toronto, a project of Unify Toronto, The Ontario Council for International Cooperation (OCIC), and the Ryerson Leadership Lab to expand our thinking and mobilize on climate change solutions relating to women and girls.
We will be joined remotely by Dr. Katharine Wilkinson, Senior V.P. of Communications & Engagement at Project Drawdown. Dr. Katharine Wilkinson is an author, strategist and teacher, bringing focus to what is possible for humanity and our home, this earth.
This interactive and participatory session invites local and International Cooperation organizations and institutions, International Development professionals, youth leaders and students to:
learn about Project Drawdown climate change sector solutions relating to women and girls, including girls' education, family planning and women smallholder farmers;

consider the intersection between the Project Drawdown Women and Girls sector solutions and the Canadian International Development context, including Canada's Feminist International Assistance Policy;

discuss programming related to climate change, gender equality, education and beyond;

explore implications for funding and fundraising.
Participants will have opportunities to share learnings and insights based on their groups' and organizations' programming experience related to climate action, gender equality, education, family planning and support to smallholders.
Tickets will also be available at the door. Registration opens at 2:00pm. The session will begin promptly at 2:30pm.


Co-facilitators
Catherine Dyer is an experienced facilitator having offered many innovative workshops and retreats for emerging and established community leaders. She founded The New Mentality provincial network, The Art of Youth Engagement, a participatory leadership training program, and today she is playing a key role in launching Stella's Place, a new mental health centre for people, 16-29.
Natalie Zend is an IAF Certified Professional Facilitator with experience in facilitating strategic conversations, consultations and multi-stakeholder processes for organizations such as UNICEF and Save the Children. Her international development experience of over 15 years includes program planning, project management, facilitation and training with a focus on children's rights and gender equality. She is a founding member of Unify Toronto and Drawdown Toronto.

Graphic Recorder
Patricia Kambitsch is a graphic facilitator and partner at Redesign Network, a design and research firm for human system innovation. As a graphic recorder, she sketches words, captures themes, and draws images to map the essential story in a group dialogue. Patricia's work illustrates themes and insights as they emerge, often in the form of a conceptual map that invites participation and inspires future actions. To learn more visit www.playthink.com
About Project Drawdown
Project Drawdown is a scientifically based, comprehensive plan to implement the top 100 solutions to reverse global warming by 2050. Reversing climate change is not only possible, but feasible and eminently practical. The New York Times bestselling book sets out, in an inspirational and accessible way, the solutions, the math and the economics of how we can actually do this. For more information, click here.
To read more about this event, click here.
Everyone is welcome!
This event is wheelchair accessible and LGBTQ Positive.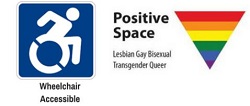 ORGANIZERS

Photo by OCIC/Allan Lissner, Praxis Pictures
Organizer of The Nexus between Climate Action & Gender Equality: A Dialogue
OCIC is a membership association of Ontario-based, not-for-profit, voluntary organizations and individual associates working both in the North and South for global justice.
As a Council, OCIC strives to increase the effectiveness and collective impact of its members' efforts to promote sustainable and people-centred development in a peaceful and healthy environment, and to educate and engage the Canadian public on global issues.
For more information visit http://www.ocic.on.ca