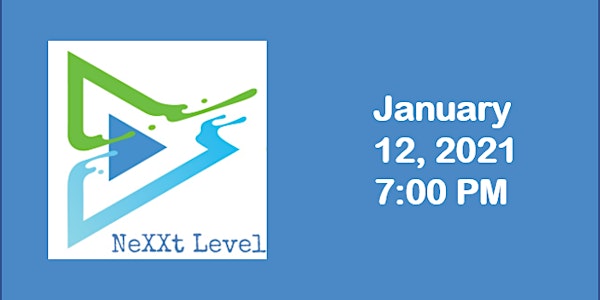 The NeXXt Level - A Forum for Female Sport Officials
Are you a female sports official or have considered officiating? Join us for presentations & discussion with 5 high level Alberta officials.
Date and time
Tue, Jan 12, 2021 6:00 PM - 8:00 PM PST
About this event
Event Details:
Webinar Link to be sent prior to event. For a female audience.
Presentations will be followed by Q&A and panel discussion.
Meet the Speakers
Frankie Billingsley - Softball Level 5 Basketball Level 4
I started umpiring in 2000. I played and coached and eventually found my way to umpiring. When I began down this road, I never thought that I would someday be representing Canada in international competition. Earning my Level V in 2011 at the Senior Women's Canadian Fastpitch Championship and then my international certification in 2013; I have, since then, officiated at a number of international competitions and some highlights would be the 2016 (Surrey, BC) and 2018 (Takasaki, Japan) Women's World Championships; the Pan Am Games (Lima, Peru); the U18 Men's World Championship (Palmerston North, New Zealand) and one of the 2019 Olympic Qualifiers. Very much looking forward to representing our fine nation at the Tokyo 2021 Olympic Games!
Off the diamond, officiating basketball is also a pastime. In both basketball and softball, I have a passion for teaching, education, mentorship and the overall development of officials. Professionally, I have spent over 15 years in leadership positions in higher education and currently serving as an Associate Registrar at York University. In addition to all of these avocations and, when I am not studying for my doctorate in educational leadership, I cherish every single moment I have with my son, Emmett and my partner in life, Ken.
Sheena Dickson - Soccer- FIFA
Sheena Dickson began refereeing at age 13 in Manitoba, and her refereeing career started to gather momentum after moving to Alberta in 2004. After strong performances at a Canada Soccer All Star events, U Sport Championships and Challenge Cup/Jubilee Shield Championships, Sheena was appointed to the National List of Referees in 2011.
Two years later, Sheena was appointed to the FIFA list of International Referees and is now entering her 8th year of wearing the FIFA badge. She has refereed at many international competitions, from as far away as Central America, Germany, Portugal & Russia, as well as closer to home in the US and Canada. A high point for Sheena was refereeing a Women's World Cup qualifying semi-final between US and Mexico in 2014.
Along with refereeing high- level matches, Sheena has attended many Elite Referee training events within the CONCACAF programs, and is always willing to bring her experiences back to share with other officials in Alberta and Canada. She provides a strong role model to aspiring young referees, and in 2014, was a leader of the referee program at the 'Live Your Goals' event, held in conjunction with the U20 Women's World Cup in Edmonton.
Alongside her soccer career, Sheena is proud mother to a 5-year-old and 1½ year old girls and worked extremely hard to pass the fitness testing that allowed her to return to the field.
Sheena's goal is to continue working at the highest level of officiating for as long as possible, but at the same time ensure that new referees coming into the system are given as many opportunities as possible to follow in her footsteps.
Debbie Jackson - Volleyball - Level 4
When refereeing defines much of who you are, these times of pandemic are extra challenging and I'm one that definitely feels it. It's an honor to be asked to join this panel of very talented ladies and share that passion of the sport we each love.
I've been involved in the sport of volleyball as a player since my Junior High School days but didn't pick up a whistle until after my post-secondary playing time and found at that point, I would have to pay to play. With that need of cash combined with the love of the sport, I choose to get involved as a referee. That was 43 years ago and in 1977, being a female referee had a totally different list of challenges.
In my 'day job' I am a retired business owner and a married, mother of 2 and more importantly grandmother to 4. We are a volleyball family as my husband is a Level 3 Volleyball referee and my 38-year-old son is a Level 4 volleyball referee.
I received my Level 4 in 1988. I have held positions as Zone Officials Chair in the from 1981 to 1986 and Alberta's Regional Chairperson from 1997 to 2006. Presently I am the Chairperson of Female Referee Development for Volleyball Canada and a member of the Volleyball Canada Level 4 Upgrade Committee. Have officiated at numerous USport Women's Nationals and College Nationals (both men and women). For the past 11 years I've attended the Canadian College Nationals as a Referee Supervisor and have attended several USport Nationals as a Supervisor. I have attended our Age Class National Championships since they began in 1998 as a Referee Supervisor or Mentor.
Obvious challenges aside, I've always loved officiating. As I get older, I am doing less actual officiating, but I still love to get on the stand and blow a whistle. Today, I find the most joy in watching a new referee succeed and it's as much about the people involved in the sport as the sport itself. Volleyball has given me far more than I have given volleyball!
Karen Lasuik - Basketball Level 5
When I decided to pick up a whistle, it was purely for a little income while in University; however, it quickly became a passion. I had no idea where this avocation would take me, until November 22nd, 1999 – the day I received my FIBA License.
The passion I developed for officiating completely took over when I started attending camps in Canada and the United States. Wanting to share all the amazing things I was learning; I joined the Edmonton Basketball Officials Association (EBOA) Executive as the Education & Development Officer. For six years, I was responsible for organizing and instructing clinics for officials at all levels. To date, I continue as the Sr. Development Officer, educating our college and university officials. Additionally, I became a National Evaluator for Canada in 2012, and recently certified as a FIBA Referee Instructor, heading in this capacity to the 2019 FIBA Women's AmeriCup last September.
Further, I have been or currently am a clinician at a wide variety of camps in the United States such as West Coast Conference Officials Camp, Can-AM Camp, Referee School, Seattle Women Officials Camp, Referee Basics Training and Grand Canyon Officials Camp in Phoenix.
Recognizing how imperative officiating camps are for my own personal growth, I decided to bring the experience to others and developed Next Level Officials Camp in Edmonton, seven years ago. Using a wide variety of clinicians from Canada and the United Stated, I am extremely proud of the quality of education and development this camp has to offer officials at all levels.
After achieving one of my biggest dreams of officiating at an Olympics Games – Rio 2016, and while I continue to work at the NCAA D1 Level, I look forward to entering a new chapter with FIBA as an Instructor of Referees in hopes to provide the tools to help others reach their personal goals in officiating.
Lacey Senuk - Hockey Level 5
I starting officiating in 2008-2009 and have officiated in five National Assignments (U18 Women's National, Esso Cup, Canada Winter Games), four USport Nationals (was in PEI in 2020 when event was cancelled due to COVID), three 4 Nations Cup (Canada, USA, Sweden, Finland), Eight IIHF Championships/events (Olympic Qualifier, WWIIB Qualifier, WWU18, WW1B, WWU18, WWU18, Challenge Cup of Asia, Women's Worlds).
I was assigned to officiate the 2020 IIHF Women's Worlds in Halifax (Cancelled due to COVID). I have also worked 6 gold medal games and 7 bronze medal games. Notable assignments: Canada vs USA Rivalry Series, Winnipeg, Edmonton, Victoria, Vancouver and 2019 Women's Worlds Gold Medal game Finland vs USA. Achieved Hockey Canada Level 5 in 2014, one of the first three females in the country. Currently a referee in the Alberta Junior Hockey League (AJHL). Was awarded Hockey Alberta's Official of the Year in 2019.