The Nova Scotia ADHD Awareness Expo

Wednesday, 14 October 2015 from 5:00 PM to 8:00 PM (ADT)
Event Details
OCTOBER IS OFFICIALLY ADHD AWARENESS MONTH IN NOVA SCOTIA!
Join us for the Second Annual Nova Scotia ADHD Awareness Expo on Wednesday, October 14th from 5-8pm at NSCC's Waterfront campus!
We got some great press last year and we're expecting even more exposure this year!
Check out his article in the Chronicle Herald from last years event:
http://thechronicleherald.ca/community/halifax/1245137-coping-thriving-with-adhd
We were also featured in a CTV Mental Health Minute:
http://atlantic.ctvnews.ca/video?clipId=505340
Snap'd Dartmouth covered us as well: https://dartmouth.snapd.com/event/730141#/
This year, we moved the venue to NSCC Waterfront Campus (80 Mawiomi Place - Atrium on the main floor) in order to make it more accessible for people from Halifax and the venue / views of Halifax can't be beat! Parking is FREE after 5pm as well!
We are expecting up to 30 booths this year! You will be able to get information on:
1) ADHD Coaching and local / national resources
2) Local non / for profits
3) Employment agencies who cater to with people with disabilities
4) Professional Organizers
5) Disability Tax Credits and Registered Disability Savings Plan
6) Family and Youth Services
7) Pharmacists to answer questions about medication
8) Psychologists to answer questions about Psycho-Educational assessments and therapy options
9) Mental Health resources
10) Holistic Health and Wellness resources
11) Adult learning resources
12) Entrepreneurship resources
This event is FREE to attend. If you are interested in setting up a booth, please contact me at keithgelhorn@gmail.com or 902-580-ADHD. 
Follow us on Facebook as we confirm vendors at: www.facebook.com/TheNovaScotiaADHDAwarenessExpo
Special thanks to our Sponsors this year: ADDvocacy ADHD & Life Skills Coaching ltd (www.ADDvoacacyCOACH.ca), Erica Baker Psychological Services (www.ericabaker.ca), The Self Help Connection (www.selfhelpconnection.ca), Aerobics First (www.aerobicsfirst.com).
Looking forward to seeing you there!
Here are some pictures from last years event: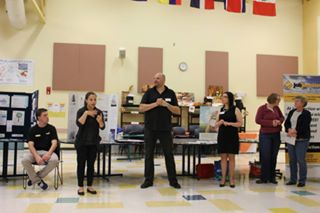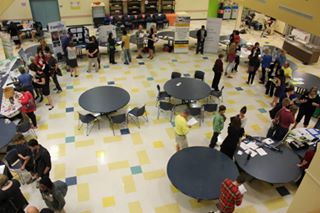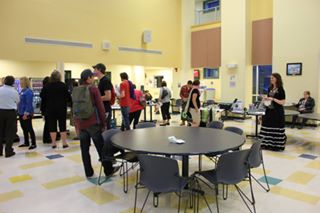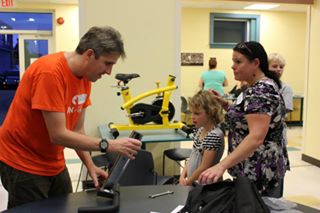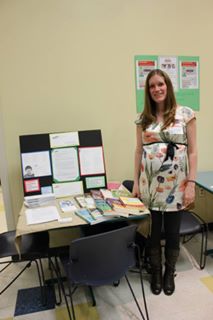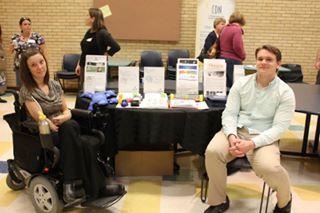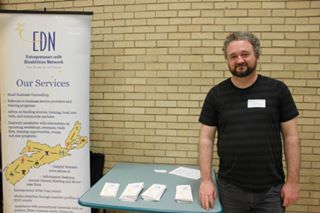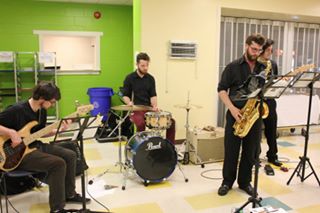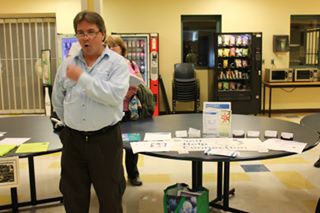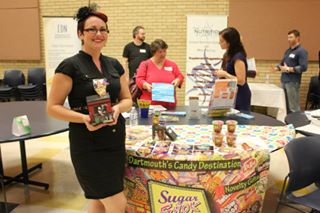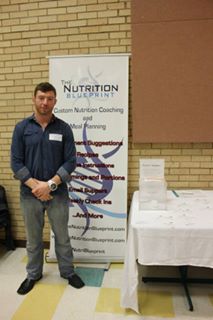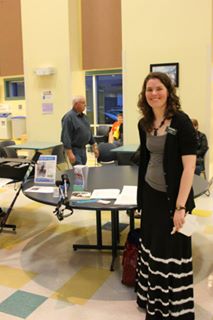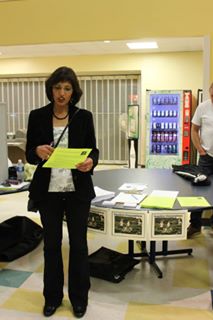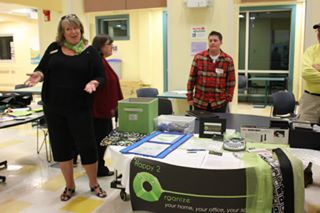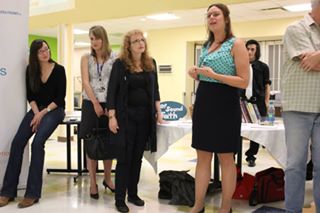 When & Where

Nova Scotia Community College (Waterfront Campus)
80 Mawiomi Place
Atrium on the main floor (Entrance is to the left of the 3 flag poles at west end of the parking lot)
Dartmouth, NS B2Y 0A5
Canada

Wednesday, 14 October 2015 from 5:00 PM to 8:00 PM (ADT)
Add to my calendar
Organizer
Check out the The Nova Scotia ADHD Action Group on Meetup.com...it's FREE to sign up and participate in 99% our events!  We also post other community events related to ADHD awareness throughout the province and the Maritimes alike!  Feel free to contact Keith Gelhorn at 902-580-ADHD (2343) for more details.
 www.meetup.com/Nova-Scotia-ADHD-Action-Group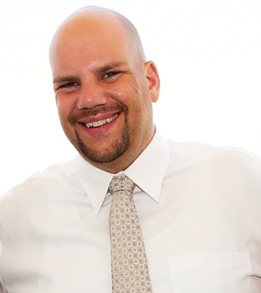 My name is Keith Gelhorn and I am the Founder of the Nova Scotia ADHD Action Group. In March of 2009, I was diagnosed with ADHD (Inattentive Type). I returned to work with a 6 month supply of Ritalin and a hope that everything would be easier from then on out.  What I soon realized was that, while Ritalin did help me focus during the course of the day, it had little effect on years of accumulated bad habits.  I then began to educate myself on ADHD and discovered a type of specialized support called ADHD Coaching.
I called the psychologist who had diagnosed me and asked to be referred to an ADHD coach. At that time, I was living in Kelowna, British Columbia. My psychologist said he had never heard of such a thing! There was only one doctor in the area that specialized in ADHD (in children), and the wait time for an appointment was more than a year.
After more than a year and a half post diagnosis, I was finally able to find and attend a support group for adults http://www.addcoach4u.com/adultadd.html facilitated by Pete Quily in Vancouver B.C. (4 hours away). The experience was life changing.  Sitting amongst my peers and feeling comfortable not only admitting but celebrating the fact that I have ADHD was a powerful experience. I spoke with Pete and expressed an interest in becoming a coach myself. We discussed the steps I would take to get there, and the rest, as they say, is history!
For as long as I can remember, I had always wanted to be in the helping field.  Unfortunately, like a lot of individuals living with ADHD, academics did not come easy for me. After barely graduating high school, it took me 6 years to get through 2 years worth college courses. My goal was to obtain a Bachelors of Social Work from UVIC but that dream was shattered when I was denied entry to the program due to mediocre grades. My lack of study skills and the fact that I was a fierce procrastinator certainly didn't help my cause. I defaulted into working in the trades and am a Red Seal Journeyman Plumber and Gas Fitter by trade! I fulfilled my desire to help by volunteering as a big brother with hopes that someday, I could eventually return to the helping field professionally.
After suffering a workplace injury in September 2010, I decided that I would finally fulfill my lifelong goal of returning to school an fulfill my goal of becoming an ADHD Coach.  In 2011, I sold my house in Kelowna, British Columbia and moved 6,000 kms away to Nova Scotia. I enrolled full time Human Services at NSCC in Truro, NS and started ADHD Coach training in the evenings. The first thing I did at school was start "The ADHD Empowerment Hour" as well as a "Mental Health Support Group" for NSCC students which both ran bi-weekly for the 2 years I attended that campus.  I also decided to start a monthly Youth and Adult ADHD Support Group in Truro.  
I completed the coaching training in March of 2012 and opened my business ADDvocacy ADHD & Life Skills Coaching ltd (www.ADDvoacyCOACH.ca) a month later.  I went on to specialize in coaching teens and college students in as my niche. In April of 2013, I won the Entrepreneur of the Year through the Entrepreneurs with Disabilities Network.  In June 2013, I graduated (Honours) with a diploma in Disability Supports and Services, committed to my company full time and have never looked back!. When I moved to the HRM in 2013, I kept the group going in Truro and also started another one at NSCC Akereley campus in Dartmouth on the 3rd Wednesday of every month from 6:30-8:30pm.  
Last year, we rebranded the group as the Nova Scotia ADHD Action Group and did our first community information session which is now called the Nova Scotia ADHD Awareness Expo :)  This came together in just over a week (Just one of the powers of the awesome ADHD brain!)  through the amazing network of supporters, non-profits, community partners, and dedicated volunteers who are all equally passionate about raising awareness around ADHD resources in the province! This year will be even bigger and better as the word gets out! Look for book and poster displays at your local libraries and book stores throughout the province!  We were also acknowledged as Coalition Member thought the Centre for ADHD Awareness in Canada (www.caddac.ca) for their ADHD Awareness Week (now month) initiatives (www.adhdawarenessweek.ca/en/).  
 In addition to facilitating the group, I currently have the privilege to work weekly, 1-on-1, with up to 30 post-secondary students in my role as a contracted Academic Strategist through Post Secondary Disability Services (contact me for more details on how to access funding for my services through the PSDS Grants for post-secondary students with permanent disabilities), an ADHD coach for job seekers through Teamwork Cooperative and the Workbridge and (Diverse)Ability Transition Coach with budding entrepreneurs in the Self Employment Benefits Program at CEED. I also facilitate training and interactive workshops for educators and employers on "best practice" to support adults with ADHD & Co-Occurring conditions in their transition to the workplace.
Contact info: Keithgelhorn@gmail.com or 902-580-ADHD (2343).