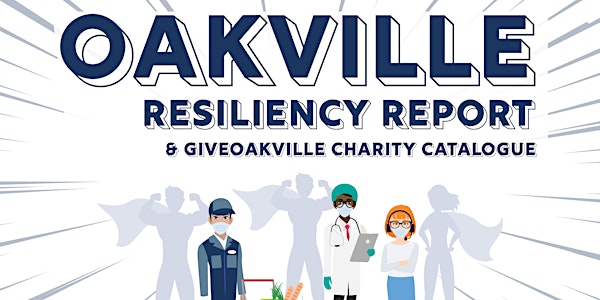 The Oakville Resiliency Report: How We Have Responded to the Pandemic
Join us on November 10 for the OFFICIAL LAUNCH of the Oakville Resiliency Report!
About this event
We are very excited to be launching our NEW Oakville Resiliency Report: Neighbours Helping Neighbours. This report delves into the impact of the COVID-19 pandemic in Oakville and how charities were there to keep our community resilient. Join us on November 10 for an exclusive webinar to learn more!
We've heard from Donors who are looking to help locally. This report and our GIVEOakville program will help share unique and valuable insights where everyone can give locally.
This event will be hosted by Zoom from 5:00 - 6:30 p.m.
Your Zoom Link you will come via a Google Calendar invite upon registration.