Sales Have Ended
Ticket sales have ended
Thank you for purchasing tickets to The Original Baby Soiree.
Sales Have Ended
Ticket sales have ended
Thank you for purchasing tickets to The Original Baby Soiree.
Description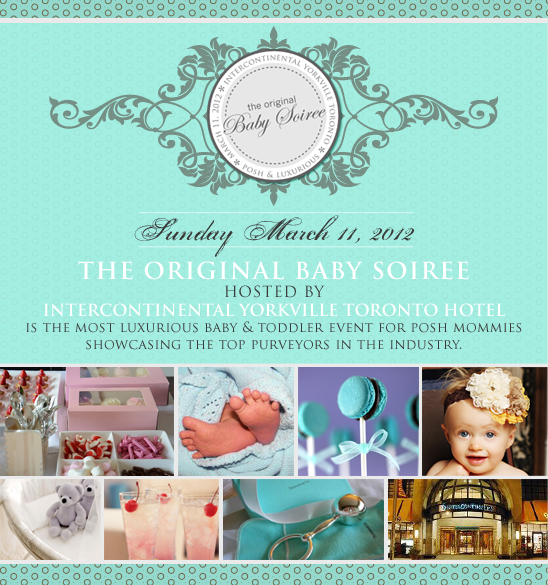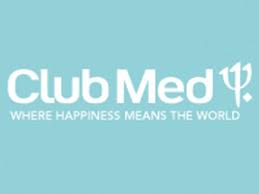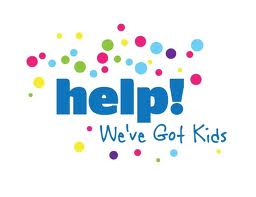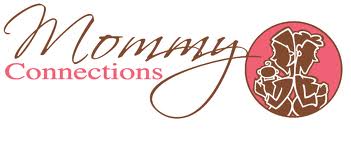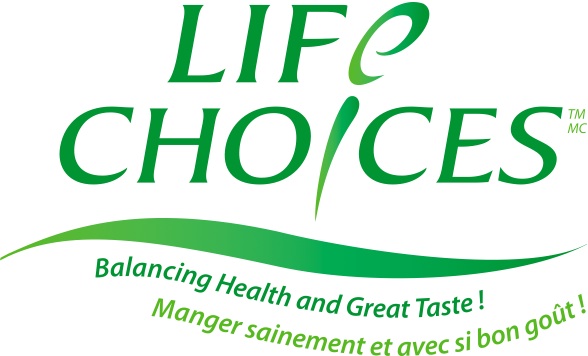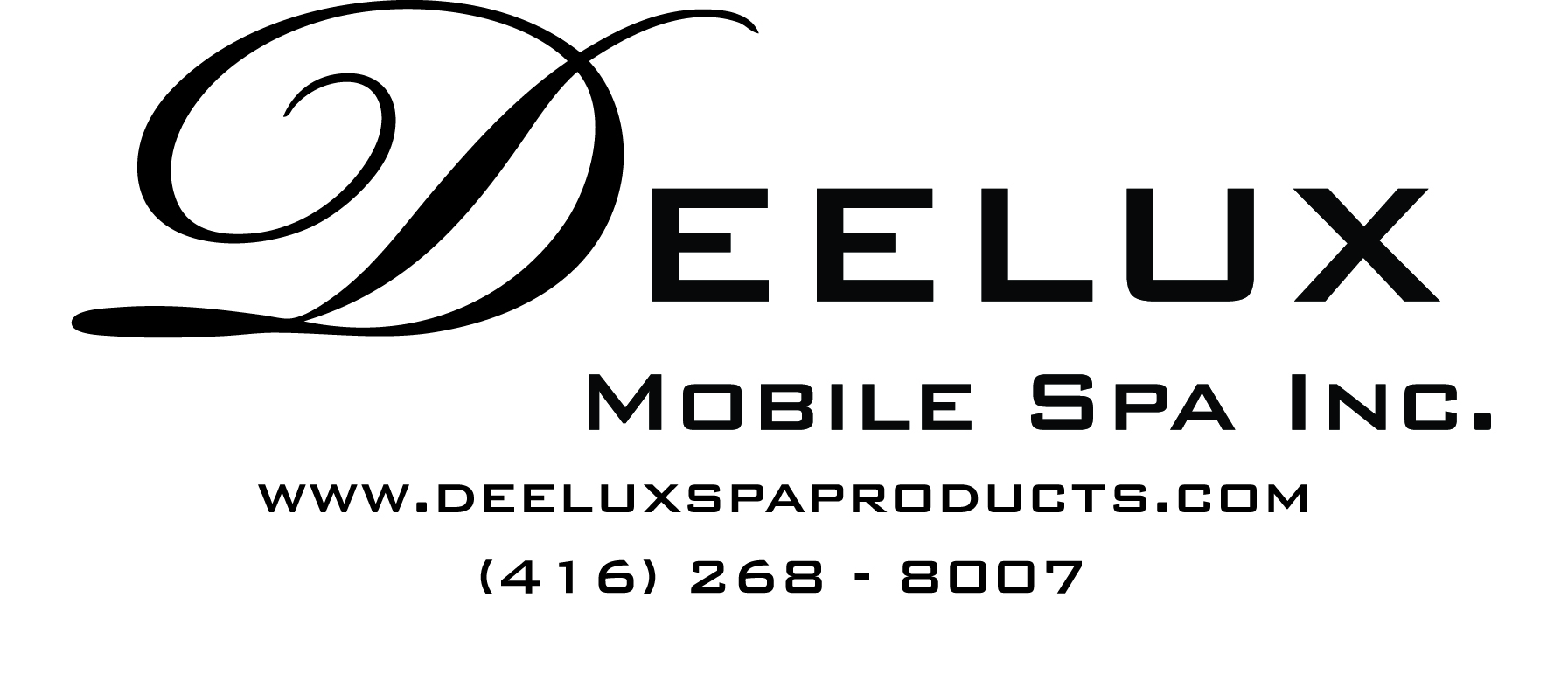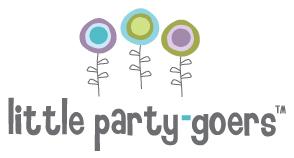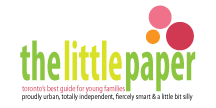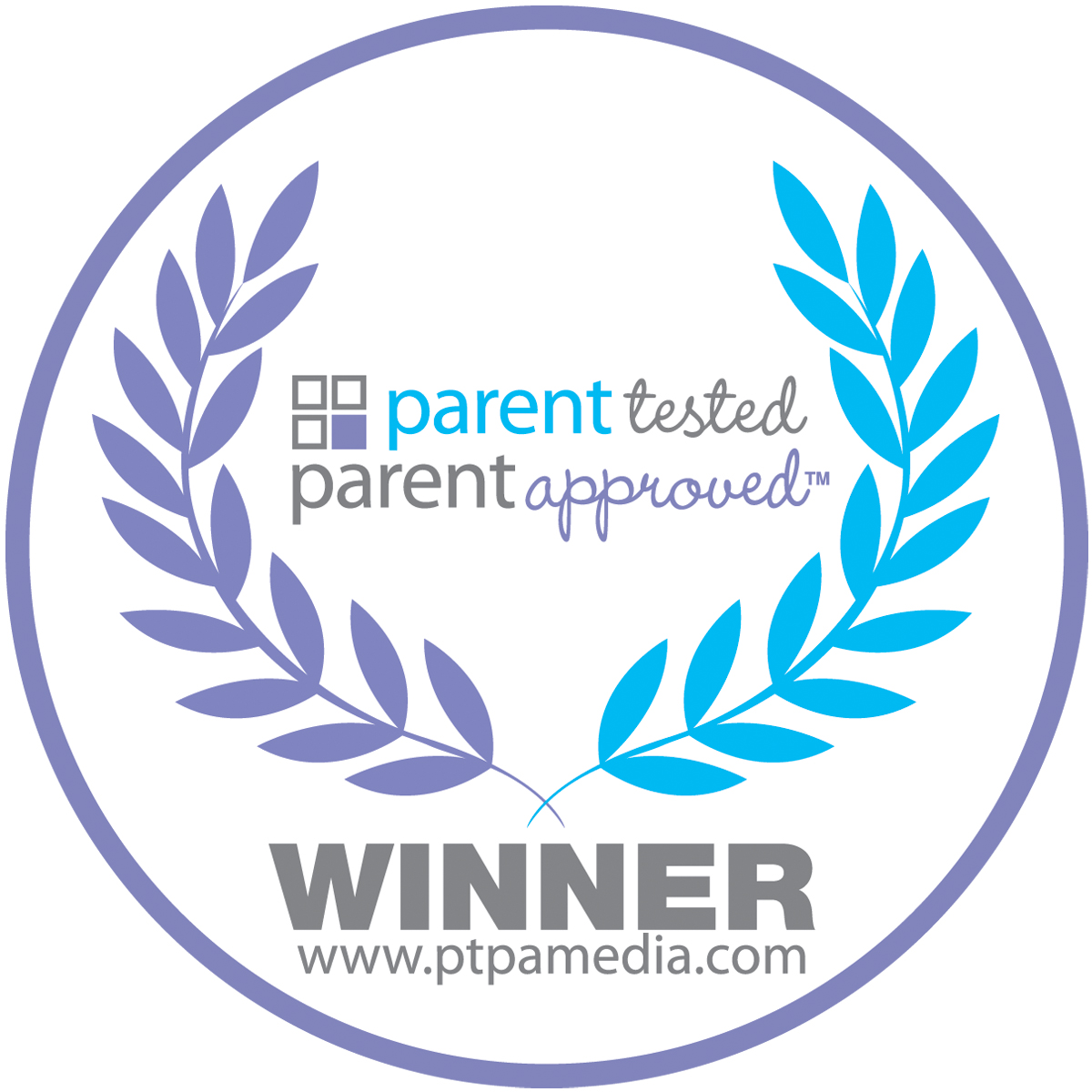 You are invited to attend The Original Baby Soiree …an elite & tres chic baby show experience…
SHOPPING | DELICIOUS TREATS | MOCKTAILS | VIP LUXE GIFTING LOUNGE| EDUCATIONAL SEMINARS | VIP SPA TREATMENTS | BABY + TODDLER QUARTERS

Created by the producers of The Original Wedding Soiree, The Original Baby Soiree is an equally lavish affair and the first luxurious and inspiring event in Ontario for mommies and their lovelies.
At this plush show, you, our guest, will be able to browse and shop for the finest essentials for your modern parenting lifestyle while being treated to fabulous food, mocktails, pampering and gorgeous inspiration boards.
EXHIBITORS
We have hand-selected more than 50 of Toronto's premier professionals who will be exhibiting the very best the industry has to offer including baby and toddler gear, accessories, clothing, skin care, parenting services, photography, stationery designers, cake artisans, event + food stylists, entertainers, party + event rental companies and more. Browse and shop the latest and hottest essentials for the modern parenting lifestyle.
THE FIRST LIVE INSPIRATION BOARD
Be inspired and experience celebrations come to life with our first live showcase featuring several inspiration boards from chic birthday parties to whimsical and fun celebrations. The inspiration boards will feature everything from decor, cakes and sweets to stationary and the event stylists will be on-hand to discuss ideas and provide advice for your future events.
VIP GIFTING SUITE
All mommies and guests will enjoy our Gifting Suite aka Boom Boom Room, filled with complimentary products that you can personally select for your swag bags. *only to VIP Ticket holders*
Items will include:
Balenciaga L'essence Deluxe Minis with Pouchette
Mereadesso Body Balm
$100 Gift Cards for Storia Photography
Gourmet Marshmellows by Oh So Chic Sweets
Dessert Bites by Allan Candy
$30 Gift Cards from CanvasPop
One full day of child care from Kids & Company
Copy of Help We've Got Kids
$10 Starbucks Gift Card
Bath & Body Works Gift Set
Marcelle Gene Youth Day Care
Popchips
Marcelle Renforcils Waterproof Eye Makeup Remover
Marcelle Xtension Plus Mascara
Baby's First Journals & $5.00 Gift Card from Glow Baby
$10 Gift Card from Indigo Books & Music
Designer Socks & Tights from Kids & Chic
Dream Angels Perfume by Victoria Secret
*while quantities last
THE GOODIES
Receive a complimentary copy of the following publications:
THE LITTLE PAPER, PARENTS CANADA & HELP WE'VE GOT KIDS….true gems for all mommies!
And every guest who purchases tickets online will be automatically entered to win fabulous prizes.
SEMINARS
Meet, mingle and learn from industry experts.
Come hear from experts such as Nanny Robina on important topics ranging from sleep safety to healthy eating.
MAMA BEAUTY BAR
Relax in the Mama Beauty Bar while sipping on your signature mocktail and indulge in an organic mini facial compliments of Deelux Mobile Spa or get a personalized face chart compliments of Lux Spa.
You can also choose to enjoy a complimentary Deelux Polished Manicure and further indulge with a mini-makeover at one of the three tables represented by Deelux Mobile Spa. *only to VIP Ticket holders*
*For a list of Spa Stations, please visit http://mamalovesu.com/the-show-2/
CHANEL INSPIRED LOUNGE
Sip on a cappuccino, enjoy the full Mocktail bar filled with juices and sparkling water, sample delicious appetizers and sweets along with coffees and teas…compliments of The Intercontinental Yorkville Toronto Hotel. *Coffee Bar & Full Mocktail Bar only available for VIP ticket holders*
BABY & TODDLER QUARTERS
This room will be run by the wonderful Little Party Goers and will include:
*Infant & Toddler Area (animal farm house, car play station, soft toys, musical toys, child play centre, stacking blocks, simple crafts colouring & stickers, books and puzzles)
*Preschool & School Aged Area (gift bag decorating, crown making, puppet making, animal decorating, an Adventure Play Tent, board games, table games, various toys such as Barbies and Hot Wheels
*The room will also have music and movies
*If you would like to leave your child under the supervision of Little Party Goers, a signed parent consent form will be required
TICKET INFORMATION

GENERAL ADMISSION $25.00
Your ticket includes:
* Signature Mocktail
* Hors D'Oeurves
* All Seminars + Workshops
* Entrance to the Mama Beauty Bar (spa treatments only included with VIP Ticket)
* Access to Baby & Toddler Quarters complete with supervised activities & crafts
* Mini Consultations with industry experts
* Access to over 50 hand-picked baby, toddler and celebration professionals
* Live Inspiration Boards
* A copy of The Little Paper, Parents Canada & Help We've Got Kids
* Automatic entry to win 1 of 5 fabulous prizes including 7 nights at a Club Med Resort
* Entrance to the Chanel-Inspired Lounge (Mocktails/Coffee Bar only available with VIP Ticket)


VIP TICKET $45.00
Your ticket includes:
* Signature Mocktail
* Hors D'Oeurves
* All Seminars + Workshops
* Entrance to the Mama Beauty Bar with spa treatments (spring water & caviar facial, manicure, makeup application, massage, skin care consultation)
* Access to Baby & Toddler Quarters complete with supervised activities & crafts
* Mini Consultations with industry experts
* Access to over 50 hand-picked baby, toddler and celebration professionals
* Live Inspiration Boards
* A copy of The Little Paper, Parents Canada & Help We've Got Kids
* Automatic entry to win 1 of 5 fabulous prizes including 7 nights at a Club Med Resort
* Entrance to the Chanel-Inspired Lounge complete with a full Mocktail + Coffee Bar
* Access to the VIP Gifting Suite where you choose your own items/products for Swag Bags
OTHER USEFUL INFORMATION:

* Parking available: Street, Lot or Valet Parking
* Private Nursing Room will be available
* Change Stations with complimentary Pampers Diapers & Wipes (while quantities last)


http://mamalovesu.com/the-show-2/