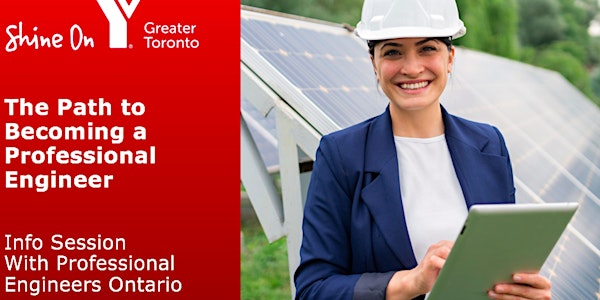 The Path to Becoming a Professional Engineer Info Session
The Path to Becoming a Professional Engineer Info Session With Professional Engineers Ontario
About this event
The Path to Becoming a Professional Engineer Info Session With Professional Engineers Ontario
Tuesday, June 7, 202211am to 12:00pm
If you are an Engineering Graduate or an Engineering Intern (EIT) then this information session might be for you.
Join our free virtual info session to learn more about:
• How do I apply to become a Professional Engineer in Ontario?
• How is international engineering education evaluated by PEO?
• What is the NPPE (National Professional Practice Exam)?
• What engineering experience is PEO looking for?
• How do I prepare my Experience Record?
• What is the EIT Program?
Register today:
peel.resource@ymcagta.org
Mississauga YMCA Employment & Community
55 City Centre Drive, Unit 100, Mississauga