Description
The Path To Successful Entrepreneurship
This presentation will be portrayed from two different perspectives. The first, being from a seasoned entrepreneur who has an abundance of experiences, which will be by Simon DeGroot, CET, GSC, MNLP, MTLT and the second, will be showcased from a newly starting entrepreneur, Pedram Beheshti.
We will be discussing the internal and external steps needed in making the decision whether to become an entrepreneur or not and will also outline what you will learn about yourself along the way.
We intend to create a space where you are comfortable, engaged and have the motivation to take the next steps into the unknown if you choose to do so. It will also allow for insights into a field that is of interest to many people who may not have had exposure or a direct contact or mentor.
The space will be receptive to open dialogue and sharing from the audience as a means to connecting and sharing similar aspects of curiosity.
In this session, you will learn:
What it takes to be an entrepreneur

Be clearer on why you are doing it

Understand yourself clearer
---
About Simon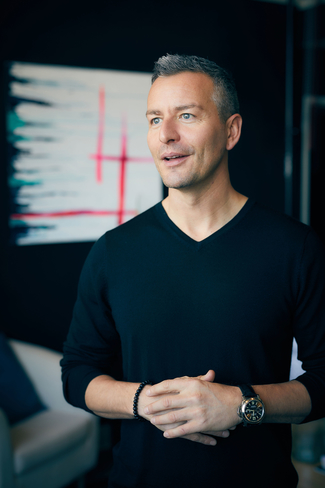 Simon DeGroot, CET, MNLP, TLT
Simon enjoys travel, nature, martial arts, learning and enjoying life to the fullest, he is also a family man, father and entrepreneur of a growing construction management company (alliance7.ca) in Toronto, Canada and this consulting company, which he works in internationally.
He has honed techniques learned over the past 20+ years in executive leadership roles, along with training in engineering, business, Neuro-Linguistic and ancient energy practices.
In his career, he has held leadership roles at companies with annual revenues in the billions, scaled a division in a business from revenues in the 7 figures to 9 figures in 2 years. He also scaled a startup to revenues into the 8 figures within 3 years.
His thirst for knowledge and personal growth, along with his experiences in the corporate world and personal life has guided him to his life's purpose. This is to help people and organization authentically reach their full potential; doing this with passion, presence and having fun in the process!
There is more information on Simon in the about section on the alliance7.ca website or click below!
About Pedram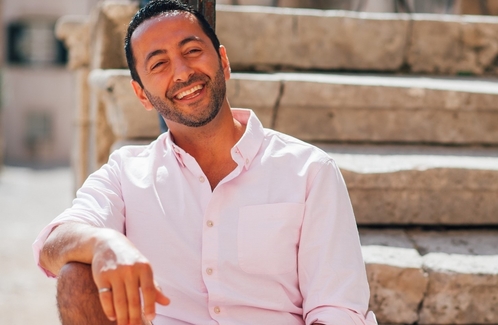 Pedram Beheshti
Pedram has always had the entrepreneurial spirit, ever since making door to door sales in his teenage years. Fast tracking into his twenties, he extended his leadership through the President of McMaster Civil Engineering and later during his corporate life, he was the Founder of NexGen ICP, which connected young aspiring professionals with industry leaders. There has always been a quiet voice which radiates imagination and hence he's put in the time reflecting and understanding that an entrepreneurial lifestyle aligns with his values and beliefs. His recent voyage through the realm of entrepreneurship is allowing him to create a platform which connects seniors who have skills and talents with a younger population. Aligning his passion for creativity and his morals to provide back to humanity, he is on a quest to push forward with a concept that taps into his beliefs of authentic human connections.
Being a recent entrepreneur, he is open and receptive to new concepts and growth by means of action. Entrepreneurship is a completely different arena as compared to corporate, but he has been able to understand that there are principals and foundations which has been instilled in him and can help shape and mould a new type of entrepreneur.
---
What is Spotlight?
We know that staying up to date on today's big ideas and tomorrow's big trends is a job in and of itself.
As the world's first working, learning and growing store – we are excited to introducing Spotlight: a new community gathering and learning space. Spotlight will engage communities with knowledgeable experts to both inspire, inform, motivate and educate.
Spotlight is a space accessible to persons that use mobility devices. We encourage people from all backgrounds to participate in our public programming