THE PERFECT STORM: A Recipe for Autism, ADHD, & Sensory Processing Disorder...
Actions and Detail Panel
THE PERFECT STORM: A Recipe for Autism, ADHD, & Sensory Processing Disorder...
Tue, 8 November 2016, 7:00 PM – 9:00 PM PST
Description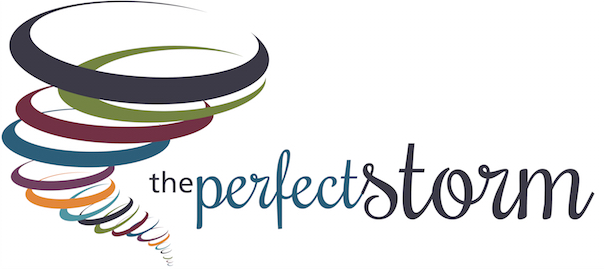 A Recipe for Autism, ADHD, & Sensory Processing Disorder
Does your child struggle with Spectrum and Sensory related issues?
Have you tried multiple therapies and perhaps even multiple medications?
If you answered YES to either of these questions, you need to attend this informative and impactful event.
Led by Dr. Gil Desaulniers, this important presentation will take you through each of the most common "ingredients" that constitute these now pandemic issues. More importantly, this workshop will identify key "ingredients" of the Perfect Storm recipe that you may not be aware of.
Once you know each critical "ingredient" that makes up Autism, ADHD, and Sensory Processing Disorder, you can choose the best path for your child and take the first step towards their healing and recovery.
Sharing this information so you can take that first step towards your child's health and happiness is the primary goal of this event. You won't leave just with information about these challenges; you will leave feeling empowered with knowledge and positive action steps you can put in place immediately to help your child live the life they deserve.
We look forward to sharing a healthier view of your child's future with you.
HOW TO ATTEND
Seating is very LIMITED so reserve your seats now by purchasing your tickets here!
THE DETAILS
Old Mill Boathouse (2715 Esplanade St, Port Moody)
Tuesday November 8th, 2016 from 7:00 - 9:00 pm - Dr. Gil Desaulniers Presenting The Perfect Storm
If someone you love is affected by Autism, ADHD or Sensory Processing Disorder, this is an evening you won't want to miss!
Please make plans to join us for this life-changing event!
---
Have Questions? No problem!
Just contact one of our team members at
Optimum Family Chiropractic - 778.355.3533
Register
Now!
This is an intimate venue with seating limited to 40 with tickets sold on a first-come, first-served basis. This event usually SELLS OUT, so avoid disappointent and RESERVE YOUR SEATS TODAY.
Note: If for some reason you cannot attend, simply notify us (at least 72 hours prior to the event) and we will refund your ticket payment. This will also help to open up seats for people on our wait list.