The Polluted Public Square with James Hoggan

Wednesday, 2 April 2014 from 5:30 PM to 7:30 PM (PDT)
Event Details
Jim Hoggan will be speaking about his new book The Polluted Public Square. The book, which will be released later this year, takes a provocative look at the pathological state of public discourse.

The culmination of a 3-year research project, Jim has traveled the world to interview 60+ of the worlds most esteemed public intellectuals. He asked them why, in spite of all the compelling and alarming scientific evidence, are we doing so little to address environmental crises like climate change, collapsing ecosystems, and the rapidly declining health of our oceans?  We seem unable or unwilling to think things through collectively, weigh facts honestly and disagree constructively.

He's sat down with NASA scientists, deep-sea oceanographers and advocates like David Suzuki, Wade Davis and Bill McKibben. He met an expert on public trust over tea in the House of Lords lunchroom, spent a week with Zen Buddhist Monk Thich Nhat Hanh and traveled to the Himalayas to speak with the Dalai Lama. He's tracked down political pundits, philosophers, moral psychologists, brain scientists, religious scholars, media gurus, business leaders, corporate whistleblowers and others to find out more about this change resistance problem and where we go from here.

Jim believes the most immediate ecological threat of our time isn't the threat of global climate change. It's the toxic pollution that fills the public square. When it comes to public conversations about the environment, a contaminated smog of industry misinformation has merged with bitter adversarial rhetoric and narrative failure on the part of scientists and environmental advocates to drive most of us away from collective involvement into a state of despair, mistrust and disinterest.
About Jim: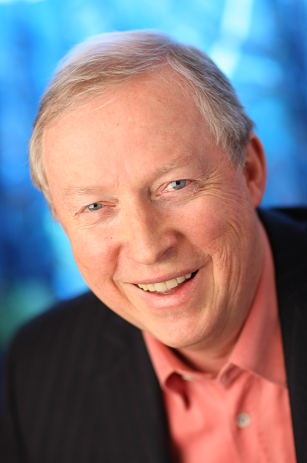 Jim Hoggan is one of Canada's most respected public relations professionals and the president and owner of Hoggan & Associates, an award winning strategic communications firm specializing in crisis and issues management and stakeholder engagement for government, industry and non-for-profit organizations.
Jim is the co-founder of the influential website DeSmogBlog, chosen as one of Time Magazine's Best Blogs for 2011 for its work exposing corporate misinformation campaigns. He also serves as a trustee of the Dalai Lama Center for Peace and Education.
Jim currently sits on Shell Global's External Review Committee as an expert adviser on their annual sustainability reporting. In 2009, he led the Province of British Columbia's Green Energy Advisory Task Force on Community Relations and First Nations Partnerships.
Jim is the author of three books, Do the Right Thing: PR Tips for Skeptical Public (2009), Climate Cover-Up: The Crusade to Deny Global Warming (2009) and Polluted Public Square (Winter 2014). Jim speaks, writes, and presents widely on crisis management, story telling and public attitudes towards business and the environment.
Jim has been the chair of the David Suzuki Foundation Board since 2007.
When & Where

SAP
910 Mainland Street
Vancouver, British Columbia V6B 1A9
Canada

Wednesday, 2 April 2014 from 5:30 PM to 7:30 PM (PDT)
Add to my calendar
Organizer
The Board of Change is an inclusive organizational network that exists to develop and foster a new economic model that values the pursuit of sustainability equally with the pursuit of profit.
www.boardofchange.com
The Polluted Public Square with James Hoggan