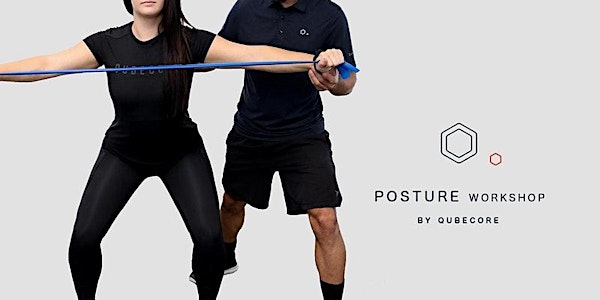 The Posture Workshop (Virtual) - Fundraiser for Lions Gate Hospital
Event Information
Location
QubeCore Sports & Rehab
126 15th Street East
#suite 110
North Vancouver, BC V7L 2P9
Canada
The Posture Workshop will review exercises to improve posture and mobility. All funds raised will go towards Lions Gate Hospital.
About this event
***To attend this workshop, you will need a foam roller, exercise mat and an exercise band. Remember, this is a virtual workshop and can be done from your own home!***
***Donate here: We recommend a minimum donation amount of $10 for attending the workshop. Please visit this page to make your donation: gf.me/u/y58fpv
***Maysa Tsang will be offering a free RMT session valued at $120 to the person who donates the largest amount! This is valid from Jan 1-Feb 28, 2021***
Join QubeCore Sports & Rehab for the first of several virtual workshops. All funds raised will be used to support life-saving services at Lions Gate Hospital.
The first workshop will be on posture. "Poor posture" is seen in many people. It is a common contributor to the most common musculoskeletal injuries, such as low back pain, neck pain and shoulder pain. The question is, what is poor posture and what is the best way to address it?
The Posture Workshop will review exercises to improve posture and mobility. We will review simple exercises to help people move better to counteract the effects of sitting. We will also educate on key ways to incorporate movement both at the workplace and home. These are simple exercises that can be done by most people and don't require you to sweat.
Registered participants will receive a zoom link a few days prior to the workshop and will need to have zoom downloaded
Thank you for your donation and we look forward to seeing you at the workshop.
If you have any questions, please contact reza@qubecore.com.
Consent and Liability Waiver is required to attend this workshop.
Please click the link below to sign:
Date and time
Location
QubeCore Sports & Rehab
126 15th Street East
#suite 110
North Vancouver, BC V7L 2P9
Canada