Description
Be You. It's Awesome talk series presents:
The Power of Being Vulnerable: How honest conversation can lead to something new
Language is a beautiful thing and yet we spend our time talking about the weather, instead of sharing what we are thinking or how we are feeling.

Opening up to strangers is an alien concept for most of us. Even sharing with close friends and family can be tough and feel very uncomfortable.

But, imagine a world where you felt OK to openly share with others, where you have the confidence to stop the small talk, take off the 'mask' you wear and be truly you in your conversations.

Communicating openly (sharing our real opinions and our real feelings) has the power to deliver real impact on ourselves and others. It opens the door to knowing people on an honest and deeper level. And what's more, it can really change things.

Join this workshop lead by David Fisher as he shares his experience as a speaking coach, and walks you through the benefits of open communication and how to share how you really feel.
FROM THIS WORKSHOP YOU WILL TAKE AWAY:
- The knowledge that opening up with others is not as scary as you think it might be.
- The 3 keys to open communication.
- An understanding of how being vulnerable with a few people can affect change more than you think.
Introducing your speaker: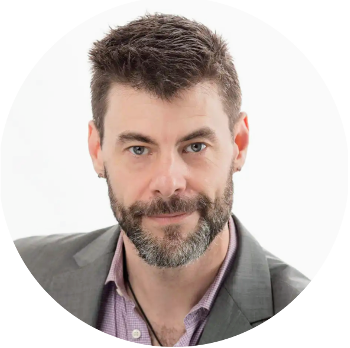 David Fisher is a speaking coach, actor and award winning speaker. As the founder of Kingfisher Communications, David believes that by connecting with ourselves and each other, in real ways, we can create a kinder and more connected world.
www.justdontblink.com
Evening Schedule
6:50 - Doors open/sign-in/social
7:00 - Welcome
7:15 - Workshop part 1
8:00 - Short break
8:15 - Workshop part 2
9:00 - End of Workshop/social
9:15 - Close
Included in the ticket price:
- Inspiration for your ideas and strategies to put those ideas into action.
- Networking and Socialising before and after the talks
- Interactive sessions with the speakers and fellow attendees.
- Light Refreshments
- The opportunity to ask questions and share your story.
- 10% donation to Kids Up Front Vancouver - Be Inspired Vancouver's charity partner who provide uplifting experiences to children-in-need through the redistribution of donated tickets to arts, culture, recreation and sporting events. Together - we can inspire the next generation.
---
This event is part of the Be You. It's Awesome talk series, hosted by Be Inspired Vancouver.
At each talk, featured speakers give 90-minutes of interactive talks on a specific topic, curated to inspire and give take-away actions and strategies that you can put into practice on the SkyTrain home.
The talks are designed to inspire ideas, and share strategies so you can put those ideas into action simply and effectively.
Join us to invest in your personal development, your intellectual growth and to be inspired to live your life - your way.
Early bird tickets ($15) are available until 10th August. After this tickets will be available for $20.
---
FAQs
What's the refund policy?
Tickets are non-refundable. Tickets can however be transferred to another person, or be transferred to a future Be Inspired Vancouver event. Please contact info@beinspiredvancouver.ca directly where this is required.
Do I have to bring my printed ticket to the event?
You do not need your printed ticket. We just need your name on arrival.
Why should I attend?
Meet new people who share your passion for learning, and who are truly like-minded.

Learn something new and leave inspired and with strategies to take action for yourself

It is AMAZING value for money.
Can I come on my own?
Absolutely Yes!
The majority of talk attendees come as singles. Say yes to stepping out of your comfort zone for a few hours and the possibilities are endless. I (Sam – your host) have been a solo talk attendee in both London and Vancouver, so I understand the apprehension.These talks are designed to be fun, open and welcoming, and I'd love to meet you. When you arrive, just let me know and I'll be happy to introduce you to someone who's in the same boat.
Am I expected to speak?
The Be You. It's Awesome talks are organised, so the speakers are 'featured' speakers. The talks are interactive meaning you can ask questions and give your thoughts (a huge plus for most attendees), but there is no pressure for an attendee to share their story unless they volunteer it. You will never be put on the spot – just share if you feel like it. And if not feel free to sit back and listen :), just don't forget your notbook and pen.
---
Inspiration should have no barriers - Together we support Kids Up Front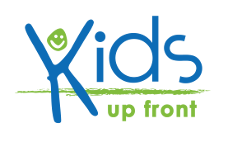 Together we can be bigger than a series of talks. For every ticket sold, we donate 10% of the ticket value to Kids Up Front to inspire our future generations.
4 tickets sold = 1 inspiring night for a child in need
Kids Up Front provide inspirational experiences to children-in-need through the distribution of donated tickets to arts, recreation and sporting events. Learn More