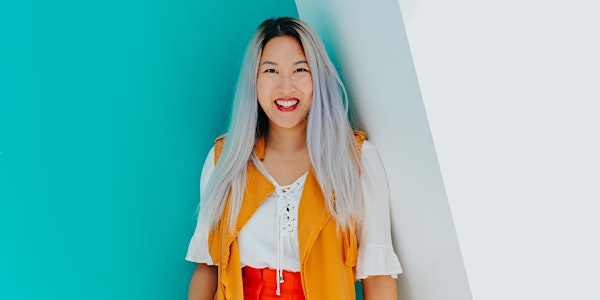 The Power of Branding and Storytelling Strategies and Trends For 2022
Let's talk about the power of branding and storytelling, along with strategies and trends entrepreneurs can use for 2022.
About this event
More than ever, within this digital landscape throughout the pandemic and beyond, we're all competing for that same pool of money. Being able to show up integrally with a strong digital presence will not only allow your business to survive but thrive during these difficult times
Register today for this online webinar!
Christine Lieu will help you exude that natural confidence, impact your audience with value, and increase your profits.
Hear about Christine Lieu's journey as the founder of CL Designs and the Brand Party Podcast. It all started with this 1 thing and has evolved over her 2 years in business to create her bold legacy. And you can too with her actionable tips that will get you excited and ready to implement change in your business today.
About Women Entrepreneurship Centre (WEC)
The Women Entrepreneurship Centre (WEC), as part of the Lazaridis School of Business and Economics at Wilfrid Laurier University, is dedicated to empowering women entrepreneurs of every age, stage and culture to achieve their business dreams. We believe in fostering leadership. We believe that everyone deserves an equal shot at success. We believe in connecting you with the right people, skills and support to make it happen.
This event will be held online on Zoom. Your own Zoom account will need to be authenticated and logged into before joining us.