The Power of Conversation / a learning experience of the World Cafe approach - La puissance du dialogue / venez expérimenter l'approche World Café

Wednesday, 20 November 2013 from 5:30 PM to 7:30 PM (EST)
Event Details
This month join IABC/Montreal members to explore the power of conversation as a business communication tool.
The trend is clear: companies of all sizes are embracing conversation as part of their internal and external communication plans.  Both employees and customers have come to expect this level of engagement.  But new skills and new perspectives are required to take advantage of this strategy and use it at its fullest.
Should companies craft a vision behind closed doors and roll it out across the enterprise or should they start a leader dialogue to tap into the insights and aspirations of the employees?  Should communicators just pitch a plan to the executive team or should they engage management in powerful conversations though skillful facilitation?  Should we stop broadcasting messages to customers and suppliers and instead engage them in genuine conversations?
Brand strategist Michelle Holliday will share stories of her experience helping clients use conversation as a powerful approach within their communication strategy.   Organizational development consultant Patrick Dufault will join her to lead participants in a simple and dynamic conversation process called the World Café.
Join us in great numbers for the first bilingual edition of World Café!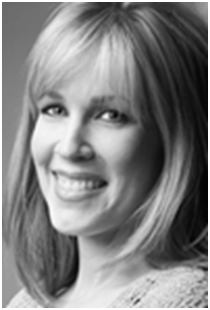 Michelle Holliday has over 20 years' experience in business strategy.  She spent the first part of her career in brand strategy, working internationally for Coca-Cola and H.J. Heinz.  The second part of her career was in employee engagement, consulting for a wide range of organizations in Washington, DC.  For the past nine years, she has combined both disciplines as founder of Cambium Consulting, a Montreal-based company that helps clients develop their "engagement competency."  Michelle has a Masters degree in International Marketing and a Bachelors degree in Russian Studies.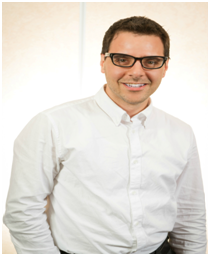 Patrick Dufault, CRHA, is a consultant in internal communication and organizational development. He specializes in accompanying organizations through change and in participatory approaches. He works primarily with PMEs, social economy enterprises and public organizations. He co-designed and facilitated the first summit for Generation of Ideas, a group that seeks to inspire and influence public policy. He holds a Master's degree in Communication as well as a Bachelor's degree in the Social Psychology of Communication.
Pour notre évènement du mois de novembre, nous allons explorer le pouvoir évocateur de la conversation. Le dialogue est reconnu pour être l'outil essentiel de tous communicateurs qui travaillent dans les organisations.
Par exemple, qu'arrive t-il quand les leaders organisationnels accueillent des conversations afin de saisir la perspicacité et les aspirations des employés au lieu de simplement développer une vision stratégique à huis clos et d'essayer de la répandre dans l'entreprise?  Quel est l'impact des questions significatives tant sur les employés que sur les clients? En plus de la diffusion de message clé aux clients et aux fournisseurs, quel est l'effet d'engagement véritable? Explorez comment le dialogue impliqué dans la conversation favorise cet engagement véritable que recherche actuellement toutes organisations.
La tendance est claire: peu importe la grandeur de l'entreprise, les organisations envisagent de plus en plus la conversation dans leur stratégie, à commencer par celle des médias sociaux, puis dans les communications internes et externes et ce à leur net avantage. Et, tant les employés que les clients s'attendent à ce niveau d'engagement de la part de l'organisation et de ses leaders. Toutefois, le succès et l'alignement de cette stratégie appellent à de nouvelles compétences et à de nouvelles perspectives.
Notre conférencière principale nous partagera quelques cas où la stratégie de miser sur la conversation s'est révélée un succès pour ses clients.
Michelle et Patrick faciliteront des conversations bilingues, dynamiques et engageantes à l'aide d'une méthode d'animation qui se nomme café du monde (World-Café).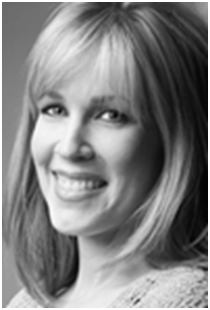 Michelle Holliday possède plus de 20 années d'expérience appliquée aux stratégies d'entreprises. Son expertise est reconnue et lui a valu l'invitation à monter sur les prestigieuses planches des conférences TED. Elle a travaillé et contribué au développement de marque de grandes entreprises telles que Coca-Cola et H.J. Heinz. En suite, elle a travaillé à la mobilisation des employés à titre de consultante aux États-Unis. Depuis près de 10 ans, elle s'est installée à Montréal et a fondé la firme de consultation Cambium. Elle accompagne ses clients à développer des compétences mobilisatrices. Michelle détient une maitrise en marketing international et un baccalauréat en études russes.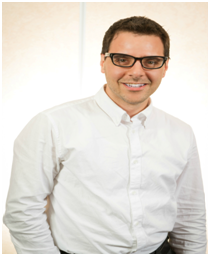 Patrick Dufault est CRHA, consultant en communication interne et développement organisationnel. Il s'est spécialisé dans l'accompagnement aux changements et les approches participatives. Il travaille principalement auprès des PME, des entreprises d'économies sociales et des organisations politiques. Il a co-desingé et facilité le premier Sommet du groupe de réflexion et de sensibilisation politique Génération d'idées (GEDI). Il détient une maitrise en communication ainsi qu'un baccalauréat en psychosociologie de la communication.
Have questions about The Power of Conversation / a learning experience of the World Cafe approach - La puissance du dialogue / venez expérimenter l'approche World Café?
Contact IABC/Montréal
When & Where

Café des Beaux-Arts
1384 Sherbrooke Street West
Montreal, QC H3G 2C6
Canada

Wednesday, 20 November 2013 from 5:30 PM to 7:30 PM (EST)
Add to my calendar
Organizer
L'IABC/Montréal est votre chapitre local vous reliant au réseau mondial de ressources de l'IABC, organisation basée à San Francisco, Californie. L'IABC favorise l'évolution des communicateurs d'affaires professionnels en leur offrant des outils de progression individuelle, des formations professionnelles de haut niveau et des occasions de réseautage ciblées.
IABC/Montréal est la plus grande section bilingue de l'IABC dans le monde, au service de la communauté montréalaise en vous offrant une variété d'activités dans les deux langues.
-----
IABC/Montréal is your local connection to the global resources of IABC International, based in San Francisco, CA. We are dedicated to enhancing the lives of professional business communicators worldwide by providing opportunities for individual growth, professional training and expansion of personal networks.
IABC/Montréal is the largest bilingual chapter of the IABC in the world. We are here to serve the Montreal community by offering you a wide array of activities in french and english.
Information:
MontrealHospitalityCommitteeChair@outlook.com