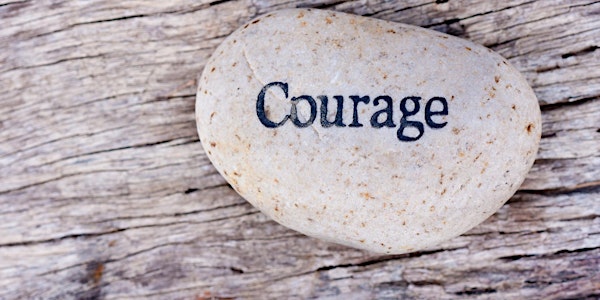 The Power of Courage
Summary - Want to live with courage? Learn to develop deeper self-awareness, confidence, and mindset that empowers you moving forward.
Refund Policy
Contact the organizer to request a refund.
Eventbrite's fee is nonrefundable.
About this event
THIS IS FOR YOU IF YOU ARE:
Certain you have a PURPOSE but not sure what it is.
In search of CLARITY and want to DESIGN A LIFE that aligns with who you are.
Hoping to GAIN INSIGHT on what may be holding you back.
Prepared to LIVE INTENTIONALLY and need help writing your story and building a roadmap to ACHIEVE YOUR GOALS and desires.
Experiencing a shift and realize YOU WANT MORE in your life.
Experiencing feelings of guilt and judgement within yourself for not DOING MORE when you know you are CAPABLE of it.
-or-
Struggling with feeling worthy of more and you often wonder if you can achieve it.
Struggling to be efficient on your own and need that extra push and ENCOURAGEMENT.
Ready to REINVENT your relationship with yourself and others.
Ready to start off 2023 strong and need help getting your HEAD IN THE GAME.
"The mystery of human existence lies not in just staying alive, but in finding something to live for" – Fyodor Dostoyevsky
FACILIATOR
Certified Transformation Life Coach, Certified Grief Recovery Specialist, Graduate Student – Master's of Counselling Psychology (graduating December 2022), mother, stepmother, widow and survivor of life's adversities.
I have walked the walk and now I want to teach you everything I learned along the way.
Life is not always meant to be perfect and sometimes we get thrown down hard. I am here, to pick you up and help you adjust your sails.
I will never encourage you to do something that I wouldn't be willing to do myself and I will always be honest, transparent, and open so you can not only learn from me, but trust me.
If you would like to learn. More about me you can check out my information at https://www.megrobertslifecoaching.ca/my-story/
TAKE AWAYS
Learn to be CURIOUS about what is possible for you and EXPLORE all of your GOALS or DREAMS no matter big or small.
Learn to be VULNERABLE and open and how to HOLD SPACE for others doing the same.
You will leave this workshop having UNCONDITIONAL ACCEPTANCE of where you have been, where you are now, and where you are going.
You will have a clear understanding of your own INNER RESILIENCE and how to strengthen your WINDOW OF TOLERANCE
You will be able to REFRAME unhelpful thoughts and patterns and create ones that will help you grow.
You will expand your GRATITUDE for the things that are going well.
You will feel EMPOWERED and ready to take back your life with INTENTION.