IEEE WIE Ottawa presents an online talk on the facinating applications of machine learning for space system engineering and design!
About this event
Short Talk abstract:
Data is everywhere, and can lead to incredibly valuable insights when harnessed correctly. From automating daily tasks, to discovering breakthrough science, to making predictions about the future, utilizing data with machine learning is a fast and ever-evolving field of technology. In this talk, Kelsey will discuss her experiences and challenges using machine learning for space applications, focusing on uses for satellites orbiting Earth, how we can better understand our Sun and it's interaction with our atmosphere, and how we can incorporate machine learning into future Mars rover missions.
About the speaker:
Kelsey Doerksen is a Space Systems Engineer in satellite operations at Planet, a San Francisco-based company that operates the world's largest Earth Observation satellite constellation. In her role, she is responsible for maintaining the health and productivity of 100s of satellites daily, and develops software to automate operations and detect anomalous satellite behaviour. Kelsey holds a bachelor's degree from Carleton University in Aerospace Engineering: Space Systems Design and a Master's in Electrical and Computer Engineering from the University of Western Ontario. She researchers with the Paris Observatory in the fields of Space Weather and Space Debris, and has previously interned at the NASA Jet Propulsion Lab with the Machine Learning and Instrument Autonomy Group. Kelsey is beginning her PhD in the Autonomous Intelligent Machines and Systems program at the University of Oxford this Fall, where she will be utilizing machine learning and Earth Observation imagery to research the impacts of climate change on our planet.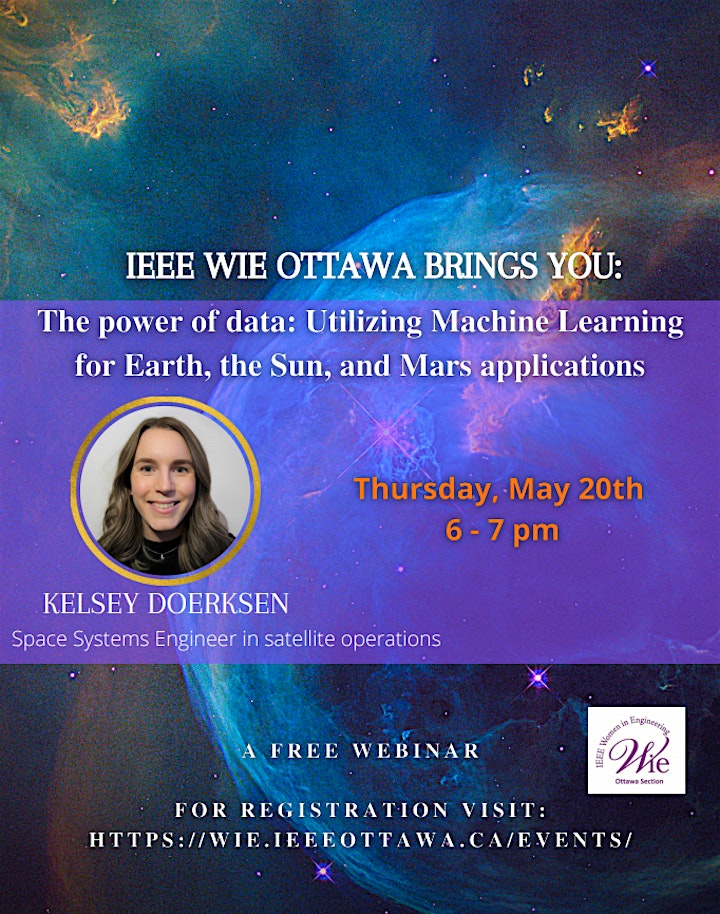 Organizer of The power of data: Utilizing Machine Learning for Earth, the Sun, and Mars