The power of influence: A communicator's role in gender equality, diversity...
Description
Gender Equality, Diversity & Inclusion
The power of influence: A communicator's role in gender equality, diversity and inclusion
As organizations commit to creating more inclusive environments and reaching out to wider, more diverse audiences, their communications departments must grow their expertise. Join IABC Ottawa for a panel discussion on what communications professionals can do to enhance their knowledge and advance gender equality, diversity and inclusion efforts – both within and outside their organizations. The event will feature a panel moderated by Alison Gareau, IABC Ottawa VP Membership, Senior Manager, Advocacy Communications at Plan International Canada, and Benoit Laplante, IABC Ottawa VP Membership and Program Manager, Strategic Communications & Change at Royal Canadian Mint.
When: April 30, 2019 – 5:30 to 8pm
Where: Le Germain Hotel Ottawa, 30 Daly Ave, Conservatory Room, 2nd Floor
IABC Ottawa has enlisted a panel of esteemed experts to share their experiences and best practices.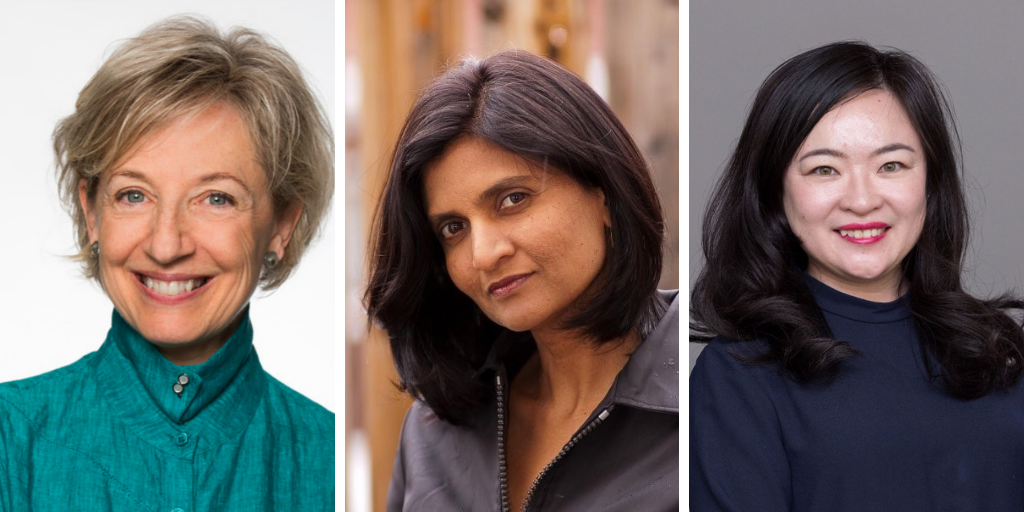 Shari Graydon is founder and catalyst at Informed Opinions, a national non-profit that aims to bridge the gender gap in Canadian media. Shari has trained and motivated more than 2,500 expert women across the country to write commentary and say "yes" to media interviews. Informed Opinions' online database of female experts now features 900 of these to make it easier for journalists to find qualified diverse sources. In collaboration with Simon Fraser University, Informed Opinions recently launched the Gender Gap Tracker to monitor and draw public and media attention to the persistent gender gap Canadian news media, and encourage greater accountability.
Sheila James is an equity and diversity specialist, award-winning writer and multi-disciplinary artist, educator and cultural worker. She's a respected leader and expert facilitator who develops innovative programs, implements effective strategies and presents nationally and internationally on inclusive practices and diverse participation in business, government and not-for-profit sectors. She brings international perspective as she influences, inspires and motivates teams to collaborate, excel and achieve equity and diversity goals. Sheila James led the Equity Office at the Canada Council for the Arts from 2007-2017, where she was later appointed Senior Strategic Advisor, Equity and more recently, Diversity and Inclusion Specialist at the City of Ottawa.
Jasmine Qi joined Ottawa Community Immigrant Services Organization in 2015. Over the years she has held several roles and currently is the Team Lead of Community Economic Development department at OCISO. Jasmine immigrated to Canada in 2010 from Beijing, China, with extensive experience in project management and human resources management focus on patent management and employee engagement. She works with diverse group of people in Canada for over seven years to raise the public's awareness of diversity and inclusion and address businesses' talent shortage with great passion and enthusiasm to build an inclusive community where everyone belongs to.
Your ticket includes an assortment of appetizers. Vegetarian options will be available.
Disclaimers: IABC Ottawa has a no refund policy. Photos may be taken at this event. Please let an IABC Events Team member know if you do not wish to be photographed.
---
Jobline
Jobline provides an opportunity for employers to reach a targeted audience of communication and marketing professionals in Ottawa and for job seekers to find their next opportunity. Positions posted on Jobline can include opportunities in communications, marketing, public relations, government and media relations, writing, editing and translation services, consulting and more. Check out the opportunitues now!
Get Involved! Be a Volunteer!
Looking to grow your network and learn new skills? Have you been wanting to get involved in the community, but don't know how? We're looking to grow our team and volunteering with IABC is your chance to make lasting, meaningful connections in the Ottawa communications community. Join us! If you're interested, please contact volunteers@ottawa.iabc.com.
Become a Member!
IABC membership is more than discounts to events, it's an opportunity to add value to your career by joining a community of professionals that are constantly growing professionally, learning new communications skills and eager to meet new members. We offer exclusive opportunities to our members including access to the latest trends and best practices through a global lens. If you'd like to become a member, visit our website or contact membership@ottawa.iabc.com today!
---