Description
VanWIT is kicking off our 2018/2019 program with an event to introduce our new theme: The Power of ( ). Join the Board of Directors in an engaging discussion about what opportunities there are to connect with fellow VanWIT members in our exciting calendar year, followed by a short presentation on tips for effective networking. Finish the night by putting those tips into practice and start building connections that last.
Becoming a member: Introducing the new VanWIT membership model
Networking 101: Why is networking important?
Effective Networking Tips: How to start, what to do, and what are the main barriers
The agenda will be as follows:
5:30 pm – Registration Opens
6:00 pm – Facilitated Discussion
6:45 pm – Audience Q&A
7:00 pm – Open Networking
8:00 pm – Event Close
Distinguished Speakers
---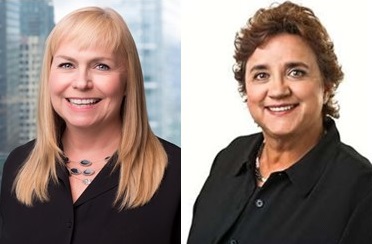 Dianne Lapierre, Senior Vice President and Chief Information Officer, Raymond James Ltd
After 24 years in a variety of Information Technology Management and Executive roles at Manulife Financial in Waterloo, ON, Dianne moved to Vancouver to assume her current role in 2014 at Raymond James. Dianne has 25 years experience in a variety of Information Technology Management and Executive roles. Dianne is a passionate achiever who inspires excellence with a personal goal of growing leaders who grow leaders. Personal leadership is a key driver in her career and personal success.
Catherine Boivie, Managing Director/Principal, Strategic Technology Leadership Corporation
Catherine Boivie is the Managing Director, Principal at the Strategic Technology Leadership Corporation. Previously, Catherine has led the advancement of the strategic value of information technology as a business enabler at Vancity Credit Union, Pacific Blue Cross, and CAA British Columbia. She serves on several Boards, including the Commissioner for Complaints for Telecom-television Services (CCTS), Real Estate Board of Greater Vancouver (REBGV), the Burnaby Board of Trade, MedicAlert Canada, Arts Club theatre, and is also the Executive in Residence at the Beedie School of Business, Simon Fraser University. Catherine is a founding member of the CIO Association and of VanWIT.