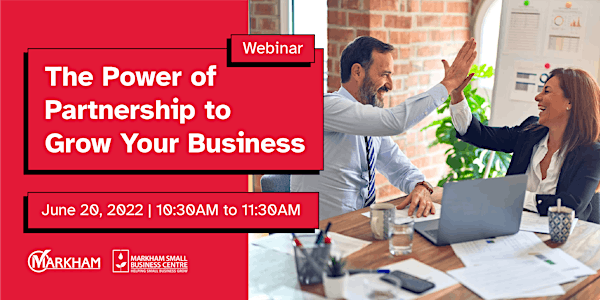 The Power of Partnership to Grow Your Business
Don't go it alone! See how partnerships can lead to new ideas and better business!
About this event
Batman and Robin. Horse and Carriage. Wine and cheese. We all know these iconic pairings and how one completes the other. Business is no different and the field is not short of amazing duos. But what is it that makes partnerships successful and how can you create and nurture one of your own? In this webinar, we will learn:
Why Do Companies Form Partnerships?
The Essentials of a Successful Partnership
Ways to Build a Successful Partnership
Actionable Outcome: Forming Partnerships of Your Own
Location: Online (Zoom)
Attendees will receive an email with the Zoom link prior to the event. Please check your spam folder if you have not received it at least one day prior to the event. Please contact us at msbc@markham.ca if you have any questions.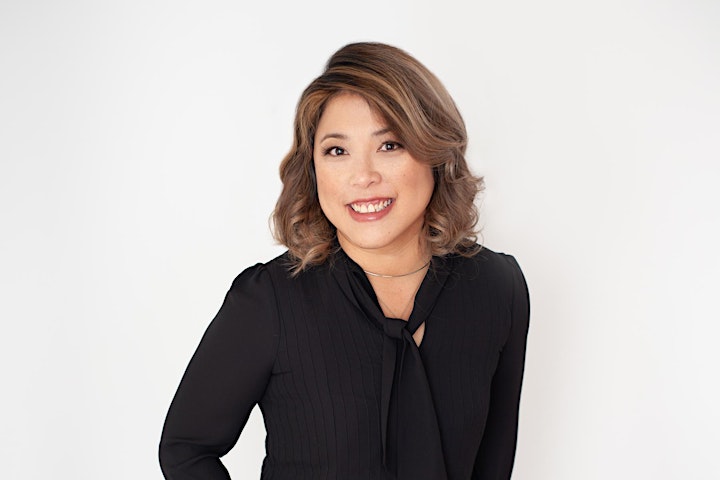 About our Speaker
Agnes Lan, P.Eng., MBA
Director, Business Development at Change Connect
Described as influential and inspirational by her clients and peers, Agnes Lan helps organizations grow through change. She has a knack for breaking down complex strategies into tangible business tactics. Leading the way in Sales Transformation for SMBs and Enterprises alike.
Agnes has considerable experience on the assessment, strategy, design and implementation of business transformations in various industries with a focus on Sales - customer focused business strategies, organization design, sales efficiency and transformation. Agnes has consulted for clients in Broadcast and Media, Advertising and Marketing, Distribution and Warehousing, Education, Manufacturing, Professional Services and Construction.
With degrees from the University of Toronto, Indiana University Kelley School of Business, Hong Kong University of Science and Technology and Harvard Business School, her passion for learning contributes to numerous professional designations as a Professional Engineer, Lean Black Belt Professional and ADKAR Change Management Practitioner.