Description
UPDATE:
If you're attempting to donate for multiple tickets and having trouble, please use the "FREE" ticket box for the multiple tickets, and only donate for one ticket under "Donation" box.
CBT Vietnam presents: The Power of Responsible Travel
Thanks to modern technology, more people are traveling now than ever before. At this event, we are taking a closer look into travel and why it's becoming increasingly important to travel responsibly.
Join us as we unveil the premiere of our newest CBT Vietnam short film. Next, we are thrilled to introduce you to your panel of highly experienced speakers around the topic.
Your guest speakers will be sharing their views and expertise around responsible tourism including successes, lessons learned, best practices applied and aspirations for the future. There will be a Q&A following where you will have the opportunity to ask questions.
The event will conclude with a mixer, where you can enjoy some beverages while mingling and continuing the dialogue.
Free popcorn with beverages available for purchase.
Your Speakers for the Night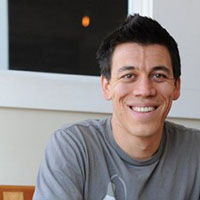 Mark Horoszowski, co-founder and CEO, MovingWorlds.org
Mark is the co-founder and CEO of MovingWorlds, a social impact organization addressing the global talent gap. Their online platform and community connects people who want to travel and volunteer their expertise directly with social impact organizations around the world. Mark works to empower social enterprises and high-impact individuals to make a positive impact, faster. In his free time, he contributes to Huffington Post Impact and serves on the American Cancer Society's National Relay for Life Leadership Team.
See more at: https://movingworlds.org/about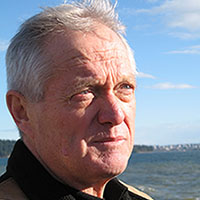 Dr. Peter Williams, Educator and Strategic Planner, Simon Fraser University
Peter Williams is an educator, researcher and strategic planner whose career has focused on addressing planning and development issues related to creating more environmentally friendly forms of tourism development. As a professor in Simon Fraser University's School of Resource and Environmental Management, he teaches policy, strategic planning and research methods courses to students and career professionals from around the globe.
See more at: https://www.sfu.ca/continuing-studies/instructors/u-z/peter-williams/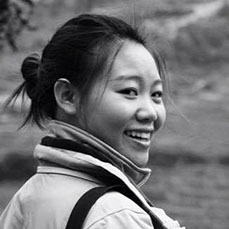 Ly Lo May, from Ta Phin, Sapa, Vietnam
"I grew up in this remote village where there were dirt floors, little transport other than walking, no electricity, very few amenities, minimal living conditions and little opportunity to gain an education," says Ly Lo May, a student in Capilano University's Tourism Management for International Students program. In 2008, Lo May attended an international conference in Vancouver and wound up with a scholarship from Cap.
For her Project Change course, her project and goal was to raise funds to build a marketplace structure, where people in her village could gather and display and sell traditional handicrafts to tourists. Through the crowd funding platform, Indiegogo, she raised $12,668 to fund the project, which won first place and the People's Choice award in LinkBC's province-wide Project Change competition in 2014.
See more at: http://yourdailycap.ca/tourism-student-nurtures-her-roots/#sthash.BhNWTpFu.dpuf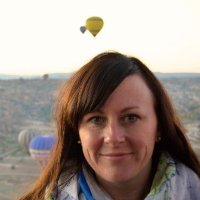 Erin Buttler, Sales Manager, G Adventures
Erin Buttler is the Western Canada Sales Manager at G Adventures. With over 10 years of experience at the company, she has also held several other positions including managing the company's Vancouver Concept store and being an "Adventure Specialist".
G Adventures was founded in 1990 by Bruce Poon Tip who wanted to "share his passion and vision about experiencing adventures in an authentic and sustainable manner with others". Since the organizations beginnings they have grown to become a "world leader and innovator in sustainable adventure travel" that offer seven different styles of group travel packages all over the world. Aside from their travel offerings the country is involved in a number of initiatives that utilize tourism to enhance the social and environmental welfare of the planet and its people including its not-for-profit organization: The Planterra Foundation.
See more at: https://www.gadventures.com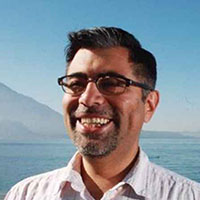 Andrew Motiwalla, Founder and Director, Discover Corps
Andrew is the Founder and Director of Discover Corps. He has extensive experience operating international educational programs around the world. He served as Senior Vice President for the non-profit international volunteer program Cross-Cultural Solutions, where he helped build programs from scratch into a network of 14 countries and 2,500 volunteers. Andrew is a graduate of Lawrence University and speaks Spanish and Portuguese. In addition to international education, he enjoys studying languages, anthropology and technology, and loves spending time with his two daughters at their home in San Diego.
See more at: http://discovercorps.com/
*This is a licensed event