Sales Have Ended
Registrations are closed
I'm sorry you missed today's presentation. You're in luck because this is a weekly online event. I look forward to creating magic with you same time next week.
Sales Have Ended
Registrations are closed
I'm sorry you missed today's presentation. You're in luck because this is a weekly online event. I look forward to creating magic with you same time next week.
The moment you've been waiting for is finally here!
About this event
Do you have a desire to succeed?
Have you been looking for something different, something that works?
This webinar is it!
Don't hold back.
Develop an "I can" attitude.
Imagine having the freedom to spend your time and money exactly as you choose.
Have more vibrant health and vitality.
And the chance to truly make a difference in the world.
What I'll share in my upcoming masterclass will help you rise above your circumstances, access your deep inner strength, and make it through any challenges.
Our thoughts become our words, which become our habits, which become our personality, which become our actions.
It's our actions that create our results.
Make this event your turning point moment to a better life for the rest of your life!
Discover a beautiful, elegant, predictable, reliable, proven system for turning dreams into reality through a proven method based on 45+ years of study centred on researching the most successful person on the planet.
Register today. Please hurry – this online event is just right around the corner.
You have what it takes to design something out of nothing.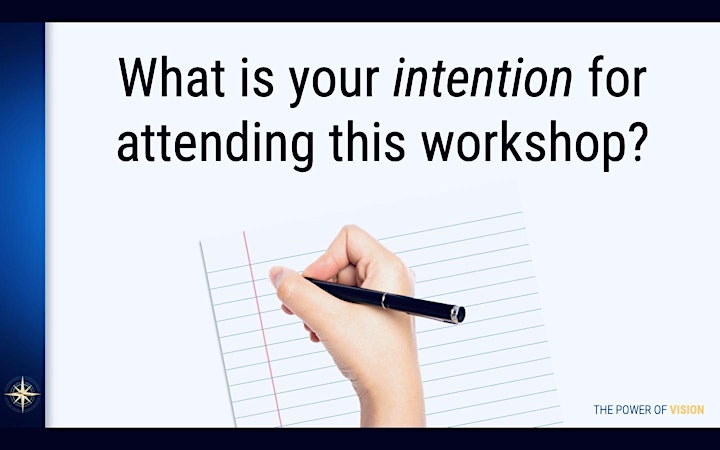 Make a firm decision to hold on to that vision in positive ways, and everything will begin to flow into your mind.
Most people have a beautiful vision of the life they would love to live, but they let the idea go because they don't know how to make it all happen.
If you knew how to get it done or do it, that would be a plan, not a vision. There is no inspiration in a project but there sure is in a dream.
Charge your decision with enthusiasm, which is imperative for creating your burning desires, and refuse to worry about how it will all happen.
Organizer of The Power of Vision Lunch & Learn Webinar!
The Mindset is the greatest asset in the world!
The power of personal coaching lies in providing individuals with the most critical ingredient for extraordinary, consistent success, ongoing support, detailed action plans, constructive feedback, and, most importantly, a high-level perspective.
When a person knows they will be regularly masterminding with a coach, someone who will give them unwavering encouragement and high-level support to the finish line, that commitment, enthusiasm, and belief in their goal increases exponentially.
The fastest, easiest, most elegant way to create your dreams is finding a gifted mentor willing to support you in thinking bigger and acting bolder than ever before—someone, who deeply cares about you and your results.
I offer dynamic coaching programs tailored to your specific needs. These programs will help you accelerate your progress and achieve more significant results with less effort, thanks to the advanced tools, proven strategies and expert mentorship you'll receive.