Sales Have Ended
Registrations are closed
Unfortunately, we are fully booked due to covid restrictions. Please send us a message and we will let you know when the next available live event takes place. Thank you for your understanding.
Sales Have Ended
Registrations are closed
Unfortunately, we are fully booked due to covid restrictions. Please send us a message and we will let you know when the next available live event takes place. Thank you for your understanding.
To Inspire & Empower Realtors to Grow their Real Estate Business By Increasing their Sales & Take More Listings.
About this event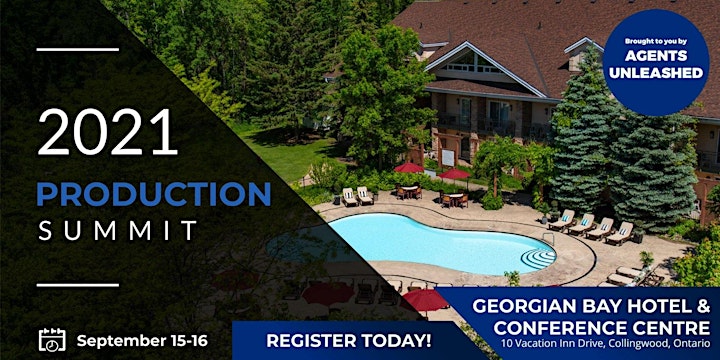 Would You Like To Increase Your Real Estate Sales and Have Freedom, Happiness & Fulfillment in Your Life?
If you answered yes, then starting on Wednesday, September 15th, 2021, you will be exposed to some of the most proven tools & strategies to increase your real estate business and finish off the year strong.
There will be eight (8) top producing Realtors and coaches that are flying in to share their secrets of success and experiences so that you can grow your real estate business.
These top producers have sold anywhere from 50 homes to 120 homes a year and they want to share their secrets with you!
What You Will Learn:
- Two (2) Inspirational Days to Grow Your Real Estate Business.
- Learn from Top Producers How to Increase Your Sales.
- Effective & Proven Strategies on How to Take More Listings.
- Secrets for Generating & Closing More Online Leads.
And so much more!!
What You Will Walk Away With:
1. A Proven Plan & System For Your Real Estate Success.
2. Clarity & Motivation!
3. Make New Connections & Create Relationships with Positive & Like-Minded Professionals.
Who is this For?
1. Realtors Who Feel Stuck and Need a Boost of Motivation.
2. Top Producers to Network and Learn New Strategies to Go to the Next Level.
3. New Realtors Who are Looking to Find a Clear Path for Success.
Times of Event:
Wednesday, September 15th, 2021 - 10:00am to 4:00pm. Doors open at 9:15am on the first day.
Thursday, September 16th, 2021 - 9:00am to 3:00pm. Doors open at 8:15am on the second day.
PLEASE NOTE: We Will Open Registration on Tuesday, September 14th from 5:00pm to 8:00pm. This way you can sign in, pick up your name badge, etc.
Prizes Giveaway!
EARLY BIRD SPECIAL: The Early Bird Special Tickets of $97CAD are Until August 31st, 2021. Then Prices Go Up to $297CAD Per Ticket.
Staying Overnight? Hotel Registration:
Upon purchasing your ticket, you will instantly be directed to a page with all of the hotel information. You will also receive an email as well so please make sure you read your email carefully all the way through. The details are there.
To make the most out of the event, please book your hotel for the night starting of the 14th of September. There are only 18 rooms available as of August 17th, 2021, and we expect over 100 agents!
Once these rooms are gone...they are gone!
REGISTER TODAY!
No Refunds. All Sales are Final.
***Refunds Will Only Be Given for Cancellations Due to Government Closure Due to Covid-19 Only***
Organizer of The Production Summit
About John Toublaris, Award-Winning Author/Real Estate Sales & Mindset Coach
Born in Toronto, Canada, John Toublaris is an international speaker, award-winning author, real estate sales & mindset coach.
With over twenty-one years of personal development work and professional sales training, John brings a wealth of real estate sales and coaching experience to his practice.
John is well known for and focuses on empowering real estate agents by overcoming individual mindset barriers to achieve greater sales performance. Throughout these years, John has had the privilege to be coached by many world class real estate coaching and training organizations, which have helped him elevate his performance and quality of life, both personally and in business.
Furthermore, John has surrounded himself with and been trained by Anthony Robbins, Les Brown, Brian Tracy, Bob Proctor, and many other well known speakers, coaches and trainers.
John is committed to helping his coaching clients achieve top sales achievements to realize their dreams, goals, and desires. John has a clear understanding of the issues and challenges facing individuals seeking to achieve excellence in their life, as he will help you identify your blind spots for greater real estate sales performance and effectiveness in your life.
John knows how to win and how to create winning strategies for all those he has the honor to coach.