The Psychedelic State - Microdosing

Thursday, 24 August 2017 from 6:00 PM to 9:00 PM (EDT)
Event Details
The Psychedelic State is a seminar series hosted by Daniel Greig, a student of Cognitive Science and Philosophy at the University of Toronto. Covering a diverse range of topics including but not limited to neuroscience, psychology, history and philosophy, this series intends to communicate the findings of the ongoing psychedelic research renaissance to the general community with an emphasis on practical knowledge to help the human being grapple with the problems of embodied existence.
Microdosing
The phenomenon of microdosing with psychedelic compounds such as Psilocybin and LSD is growing in the public consciousness. It's not uncommon to see news articles about silicon valley CEOs boosting their creativity and making millions through this method of psychedelic use, or to hear claims about the general cognitive enhancing properties that it can have. What is often neglected is that there have been no controlled studies that give us accurate and reliable information about how microdosing works and what it might work for. 
This seminar will integrate the findings from recent brain imaging and psychological research studies on psilocybin and LSD to provide a thorough discussion of the plausible mechanisms at work in microdosing. This will enable more effective engagement with microdosing regimens for those who choose to and eliminate some of the mystique surrounding the phenomenon. Some of the things we will discuss include insight problem solving, flow states, executive function and the influence of unconscious automaticity in structuring your every day experience.

This event is hosted by the Canadian Students for Sensible Drug Policy - CSSDP to raise funds for the organization's continued efforts.


For further inquiries about the event or volunteering opportunities please email toronto@cssdp.org
You can also visit our fb event page to keep yourself up to date with any changes that may occur.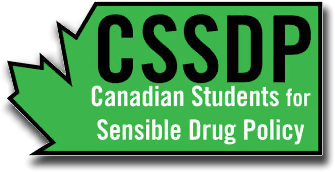 *-*-*- DISCLAIMER -*-*-*

CSSDP - U of T Chapter takes a harm reduction approach to promote accurate information, education, and safety. We do not encourage or condone the purchase, sale, transfer, or use of any illegal substances; nor partaking in any unlawful activities related to illegal substances. Please do not bring, buy, sell, transfer, or arrive on any illegal substances, or swap information on how to acquire them at any of our events.
When & Where

15 King's College Cir (UC 161)
15 King's College Circle
Toronto, ON M5S 3J3
Canada

Thursday, 24 August 2017 from 6:00 PM to 9:00 PM (EDT)
Add to my calendar