The Psychedelic State: The Magick of Mushrooms

Thursday, 29 June 2017 from 4:00 PM to 7:00 PM (EDT)
Event Details
The Psychedelic State is a seminar series hosted by Daniel Greig, a student of Cognitive Science and Philosophy at the University of Toronto. Covering a diverse range of topics including but not limited to neuroscience, psychology, history, philosophy and magick, this series intends to communicate the findings of the ongoing psychedelic research renaissance to the general community with an emphasis on practical knowledge to help the human being grapple with the problems of embodied existence.
Episode 2: Magick Mushrooms
Psychedelic compounds are often sought out for the purposes of spiritual growth, self inquiry and wisdom. The relation between wisdom traditions those that speak of magick is no coincidence. The roots of wisdom traditions in pagan mystery and shamanism is no coincidence either.  Modern psychology has begun to work on the project of wisdom and already benefits from studying the history of wisdom cultivation. Continuing this project, I will explore themes of western occult traditions such as hermeticism and alchemy understood in light of modern philosophy and science. Integrating science and magick once more, this opens the conceptual gateway towards the development of a genuine technology of being and situates the individual meaningfully in the universe as a locus of temporal alchemy.
Along the way, we will discuss neural networks, complexity, cosmology, being and time. This has important consequences as human behaviour reflects structures of understanding, even - or perhaps especially - those that are distributed across many people. Learning
how
to properly be requires knowing in ways that accord with the nature of human cognition and its possible and actual vectors of development. 
Ticket prices:
$10 - General Admission

$5 - for Students
About the facilitator:
Dan Greig - is a student of Cognitive Science and Bioethics at the University of Toronto. His research efforts are focused on the nature of perception, the mechanics of mind, and cognitive development. In addition to studying psychedelics he is interested in the psychotechnologies that have been developed by the wisdom traditions of the world and how we might draw from that knowledge to create regular and reliable methods of 'interfacing with reality' to optimize cognition and the individual.
This event is hosted by the Canadian Students for Sensible Drug Policy - CSSDP to raise funds for the organization's continued efforts.

You can also visit our fb event page to keep yourself up to date with any changes that may occur.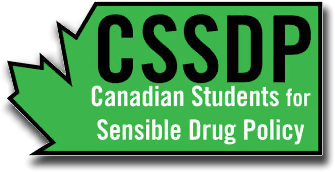 *-*-*- DISCLAIMER -*-*-*

The CSSDP UofT Chapter takes a harm reduction approach to promote accurate information, education, and safety. We do not encourage or condone the purchase, sale, transfer, or use of any illegal substances; nor partaking in any unlawful activities related to illegal substances. Please do not bring, buy, sell, transfer, or arrive on any illegal substances, or swap information on how to acquire them at any of our events.
When & Where

University College
15 King's College Circle
Room UC161
Toronto, ON M5S
Canada

Thursday, 29 June 2017 from 4:00 PM to 7:00 PM (EDT)
Add to my calendar